Argentina finds $1 billion investor for inactive potash mine
September 5, 2023
Posted by:

Quatro Strategies

Categories:

Americas, Mining & Metals, Rare Earths & Commodities
Authorities in Argentina's Mendoza province have completed the selection process for a $1 billion investor to assist in the development of a potash mine, according to Governor Rodolfo Suarez. This marks a significant milestone for the Rio Colorado potash mine project, which had been shelved by Brazil's Vale SA over a decade ago amid falling potash prices and a lack of tax concessions from the Argentine government.
Suarez announced the conclusion of the bid selection process on social media platform X (formerly Twitter). Following the selection, authorities will move forward with final negotiations to draft a contract with the chosen bidder. The selection process reportedly attracted interest from over 30 national and international companies.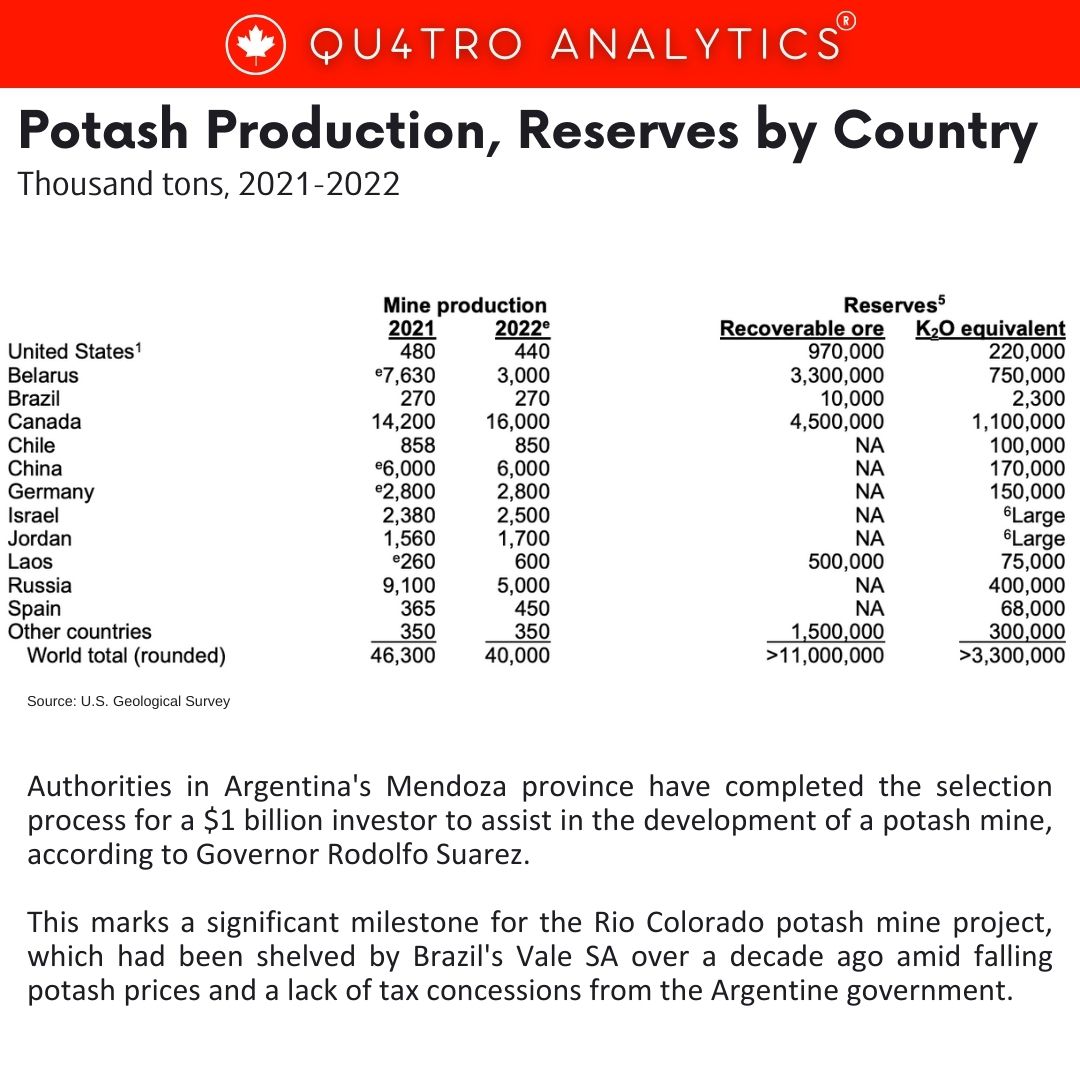 The development of the Rio Colorado mine is anticipated to have a construction period of approximately five years, with an expected annual production capacity of 1.5 million metric tons. Suarez expressed optimism about the project's potential impact, stating that its reactivation would double the province's exports.
Before Vale's decision to halt the project in December 2012, the Brazilian mining company had invested $2.2 billion in the mine, completing 45% of the works. Argentina, known for its strong agricultural sector, has been actively working to attract global mining firms by offering tax incentives and assurances of security.
Interested in learning more?
Sign up for Top Insights Today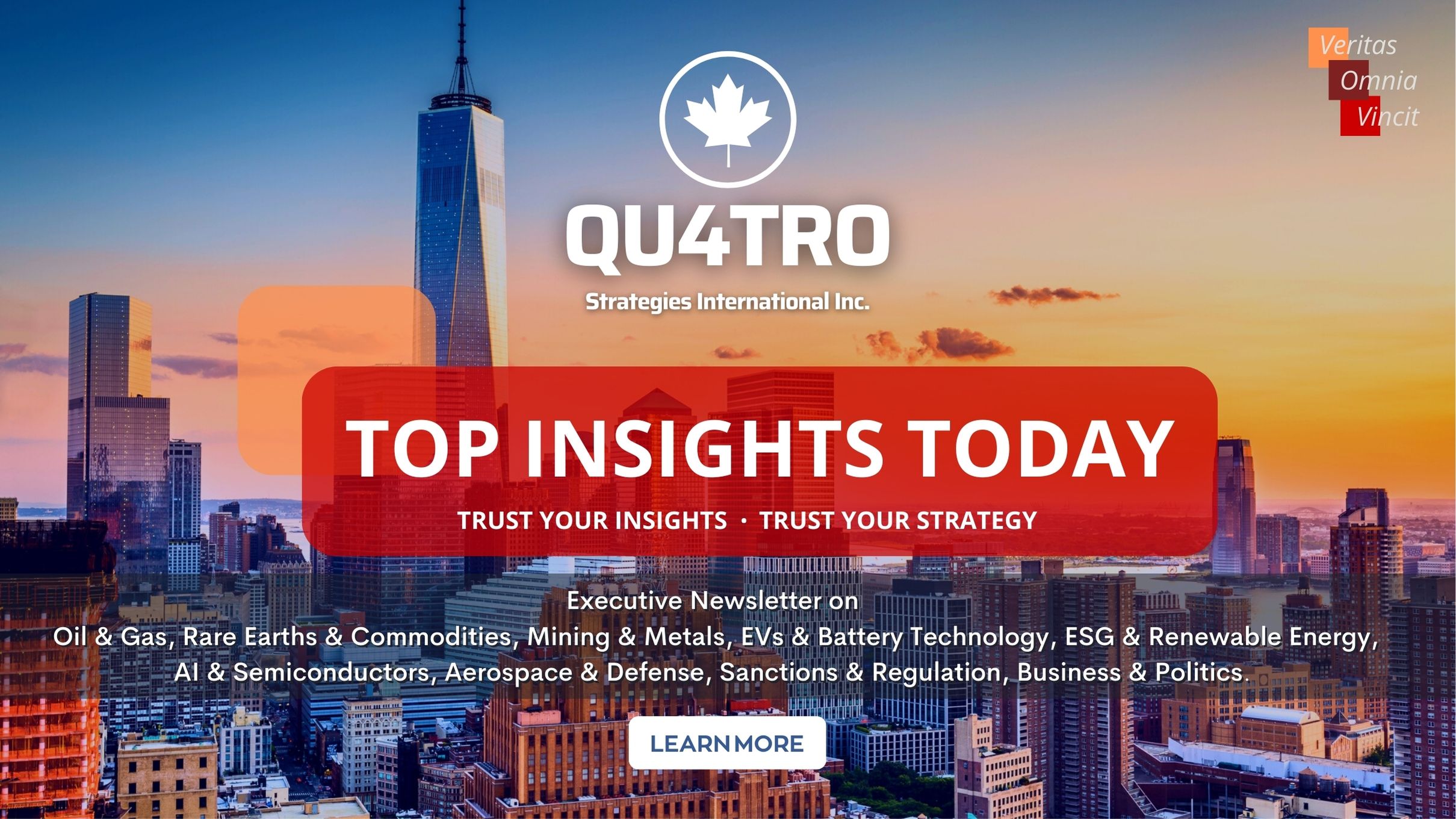 Top Insights Today delivers the latest insights straight to your inbox.
You will get daily industry insights on
Oil & Gas, Rare Earths & Commodities, Mining & Metals, EVs & Battery Technology, ESG & Renewable Energy, AI & Semiconductors, Aerospace & Defense, Sanctions & Regulation, Business & Politics.
Read more insights
Stay informed