Argentine miners want the upcoming government to develop lithium strategy
September 27, 2023
Posted by:

Quatro Strategies

Categories:

Americas, Business & Politics, Mining & Metals
Argentina is rapidly emerging as the world's fastest-growing lithium producer. However, to surpass its regional rivals and maximize this opportunity, the incoming administration needs to create a favorable environment for developers. Hurdles faced by lithium development in neighboring countries like Chile and Bolivia, such as tax hikes and stricter environmental standards, have opened doors for Argentina.
The country must now focus on avoiding unpredictable state interventionism that has hampered growth in various sectors.
Tomas de Pablos Souza, President of Liex SA (a unit of China's Zijin Mining Group Co.), emphasized the need for a strategic approach from the upcoming administration.
He urged for clear rules, legal protections for companies, and approval of electro-mobility legislation to encourage lithium investments. This call for better business conditions aligns with the growing demand for lithium, a crucial component in electric vehicle batteries.
Currently ranked as the fourth-largest lithium producer, Argentina has the potential to propel itself to second place behind Australia within a few years, given its substantial lithium reserves. The presidential candidates, particularly those promising to deregulate the economy, play a significant role in ensuring the country can seize this opportunity effectively.
Zijin unit Liex is actively involved in developing lithium projects in Argentina, such as the Tres Quebradas site. The country's lithium production is vital in meeting the soaring demand driven by the expanding electric vehicle market, making it a critical player in the global lithium industry.
QUATRO Strategies International Inc. is the leading business insights and corporate strategy company based in Toronto, Ontario. Through our unique services, we counsel our clients on their key strategic issues, leveraging our deep industry expertise and using analytical rigor to help them make informed decisions to establish a competitive edge in the marketplace.
Interested in learning more?
Sign up for Top Insights Today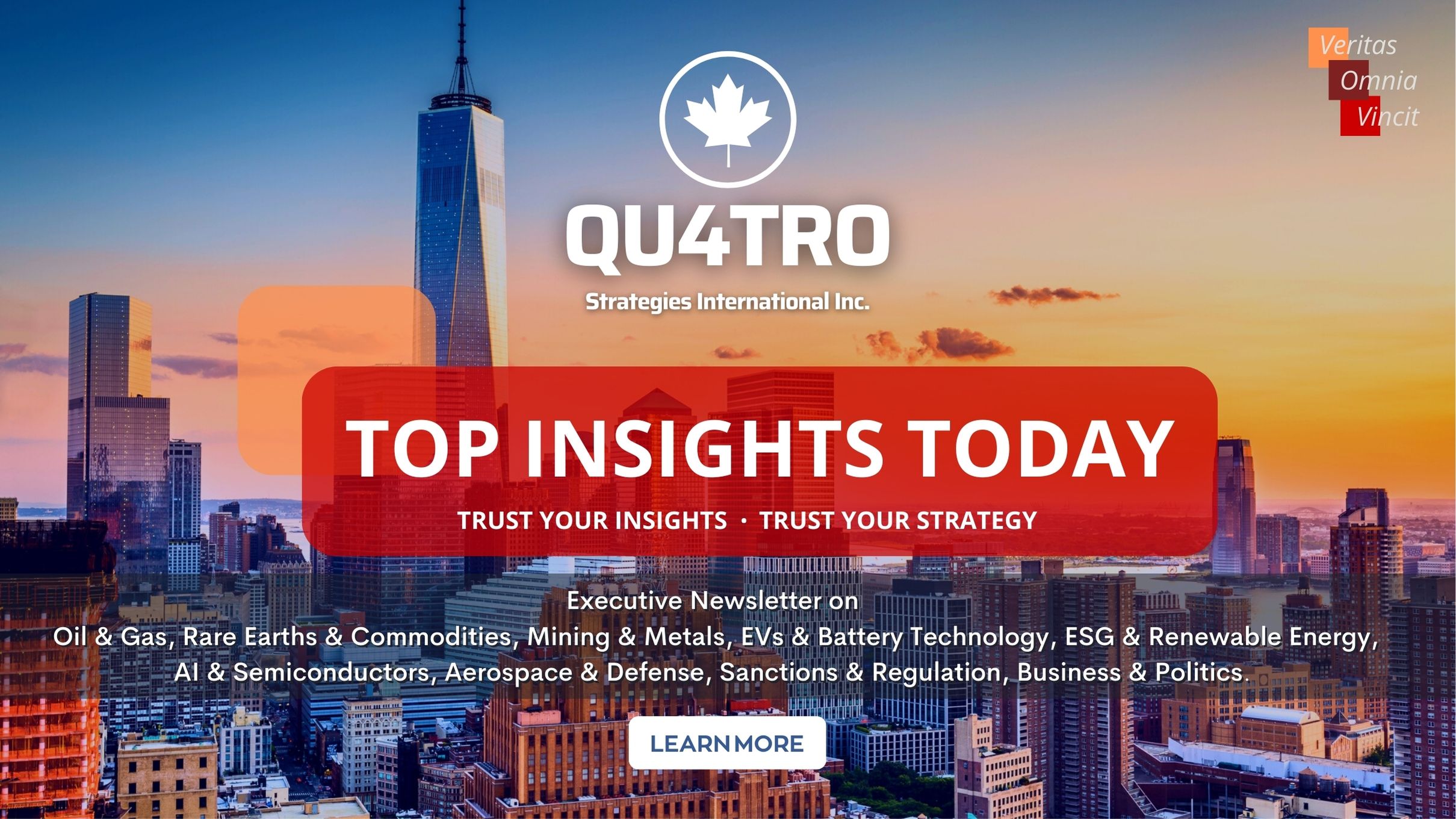 Top Insights Today delivers the latest insights straight to your inbox.
You will get daily industry insights on
Oil & Gas, Rare Earths & Commodities, Mining & Metals, EVs & Battery Technology, ESG & Renewable Energy, AI & Semiconductors, Aerospace & Defense, Sanctions & Regulation, Business & Politics.
Read more insights
Stay informed