Arizona, New Mexico governors looking for more investment from Taiwanese chipmakers
September 20, 2023
Posted by:

Quatro Strategies

Categories:

AI & Semiconductors, Asia Pacific, United States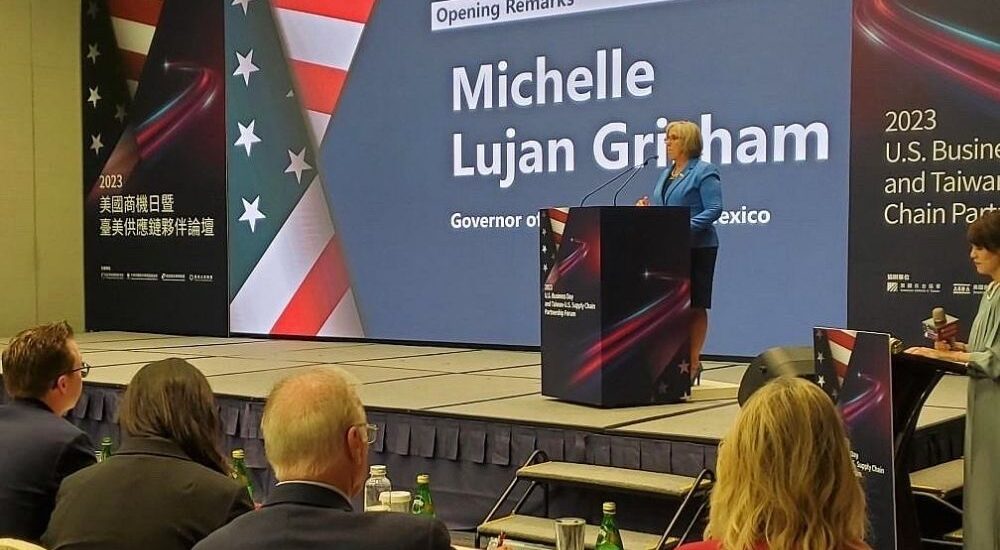 Governors from the Southwestern United States are proactively seeking to strengthen business ties with Taiwan with the aim of attracting foreign investments and generating job opportunities in their states. Recently, trade missions led New Mexico Governor Michelle Lujan Grisham and Arizona Governor Katie Hobbs, both Democrats, to the self-governing island of Taiwan.
Governor Hobbs specifically focused on encouraging investments to establish Arizona as a key hub for semiconductor manufacturing. During her visit, she engaged with executives and suppliers from Taiwan Semiconductor Manufacturing Co., visiting their plant and relevant facilities. Arizona has been proudly announcing its position as the future home of a Taiwanese microchip manufacturer's first U.S. plant, expected to create approximately 12,000 construction jobs.
The construction for this sprawling facility commenced in 2021, utilizing precision trademark technology for semiconductor fabrication and boasting the capacity to produce 20,000 wafers per month. Once operational, which is expected in the next year, the plant is projected to create about 4,500 high-tech jobs. This initiative is in alignment with the vision of President Joe Biden, who sees these endeavors as crucial for fostering job growth and supporting technological advancements, emphasizing such efforts during his visit to the site in December.
Governor Lujan Grisham, during a business conference in Taipei, encouraged entrepreneurs and leaders to explore investment opportunities in her state, highlighting the advantages of a skilled workforce with access to subsidized child care and tuition-free college. She expressed her hope to expand the presence of Taiwanese companies in New Mexico, which already includes enterprises such as the label printing business Cymmetrik and wire manufacturer Admiral Cable, both having facilities in Santa Teresa, New Mexico, near a significant port of entry for freight between the U.S. and Mexico.
While these collaborations promise substantial benefits, it's important to acknowledge the geopolitical complexity, especially concerning China's stance on Taiwan. Beijing is striving to reunite Taiwan with the mainland, a goal that poses the threat of armed conflict. However, in recent times, several U.S. governors, both Democrats and Republicans, have undertaken trade missions to Taiwan, underlining the importance of strengthening economic relations and promoting partnerships despite the geopolitical challenges.
These efforts by Southwestern U.S. governors reflect a strategic vision to capitalize on economic opportunities and build international collaborations, fostering technological advancements and economic growth for their respective states.
By QUATRO Strategies International Inc.
QUATRO Strategies International Inc. is the leading business insights and corporate strategy company based in Toronto, Ontario. Through our unique services, we counsel our clients on their key strategic issues, leveraging our deep industry expertise and using analytical rigor to help them make informed decisions to establish a competitive edge in the marketplace.
Interested in learning more?
Sign up for Top Insights Today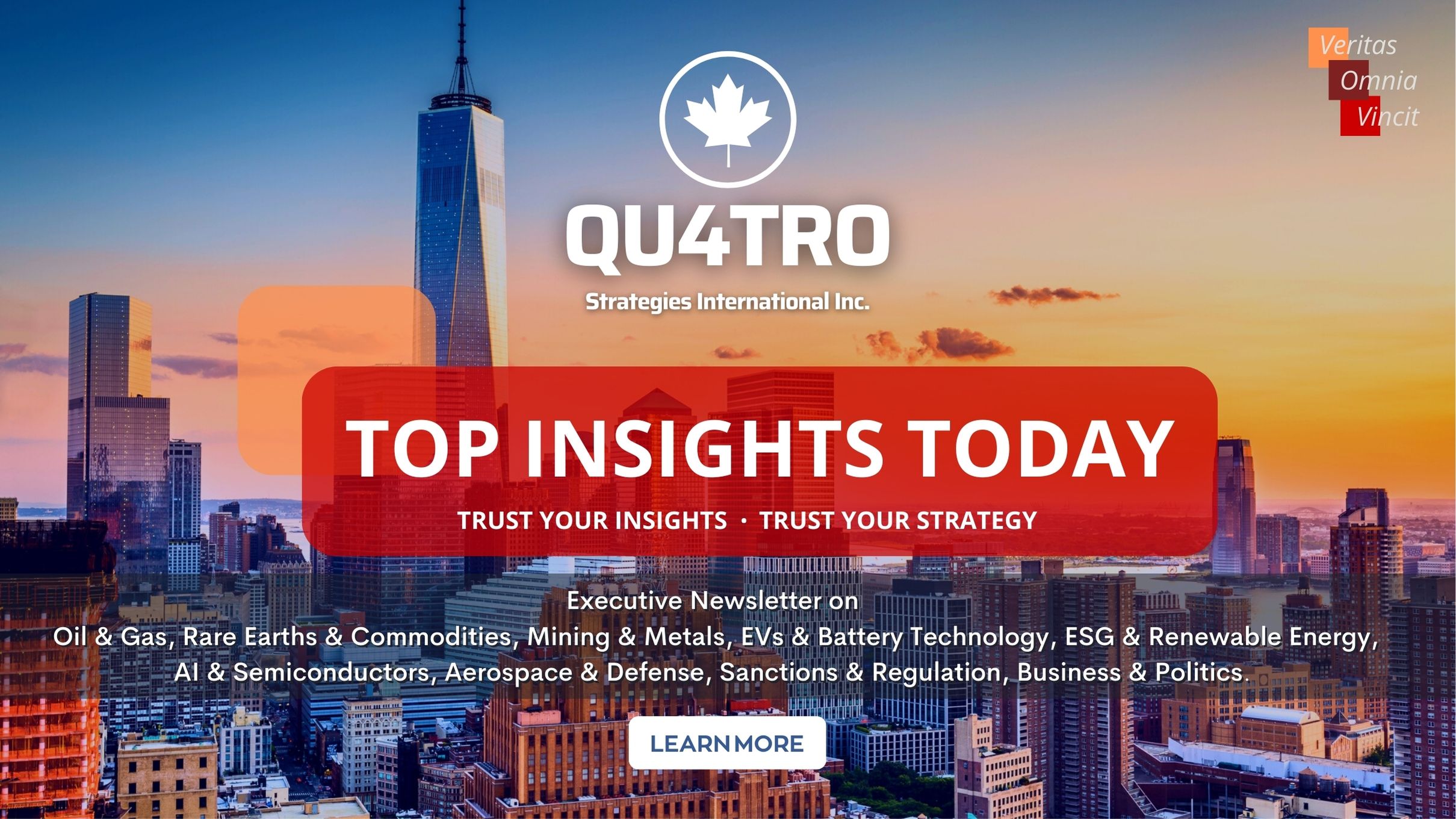 Top Insights Today delivers the latest insights straight to your inbox.
You will get daily industry insights on
Oil & Gas, Rare Earths & Commodities, Mining & Metals, EVs & Battery Technology, ESG & Renewable Energy, AI & Semiconductors, Aerospace & Defense, Sanctions & Regulation, Business & Politics.
Read more insights
Stay informed