Asian crude importers seeking new supplies as Kuwait cuts exports by one fifth
August 20, 2023
Posted by:

Quatro Strategies

Categories:

Asia Pacific, Middle East, Rare Earths & Commodities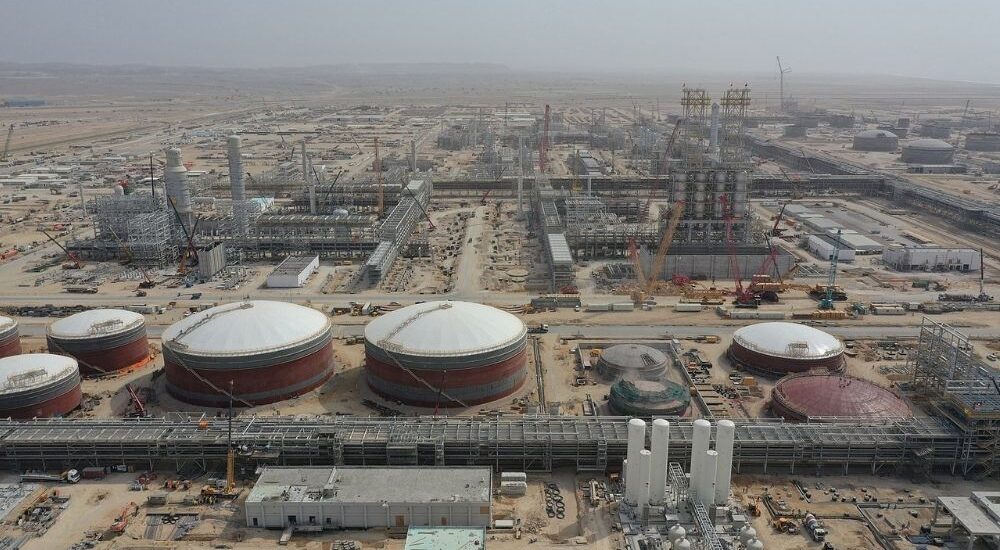 Asian refiners are grappling with a complex situation as they seek to find alternative sources of crude oil to offset the reduced supply from Kuwait. The OPEC producer has slashed its exports by nearly a fifth to feed its newly operational massive Al Zour refinery, a move that is driving up prices for other sour crudes and potentially squeezing profit margins for refiners across the region.
This drop in Kuwaiti supply has been compounded by production cuts from Saudi Arabia, a significant OPEC member, which has pushed Brent crude prices close to the $90 per barrel mark. This situation leaves Asian refiners, who heavily depend on the Middle East for over two-thirds of their crude oil imports, in a challenging position. The pressure on supply and demand dynamics has led to shifts in the global oil market.
Chinese refiners, in particular, are facing a unique set of challenges. Having invested heavily in new facilities designed to process sour oil, they are now grappling with the impact of reduced supply. While discounted Russian oil has somewhat mitigated the situation, it hasn't fully compensated for the shortfall caused by Kuwait's cuts.
The repercussions of these supply constraints are not just confined to Asia. Western automakers, like Stellantis CEO Carlos Tavares, have voiced concerns about an "invasion" of competitively priced Chinese electric vehicles (EVs) in Europe, which could further disrupt the established automotive landscape.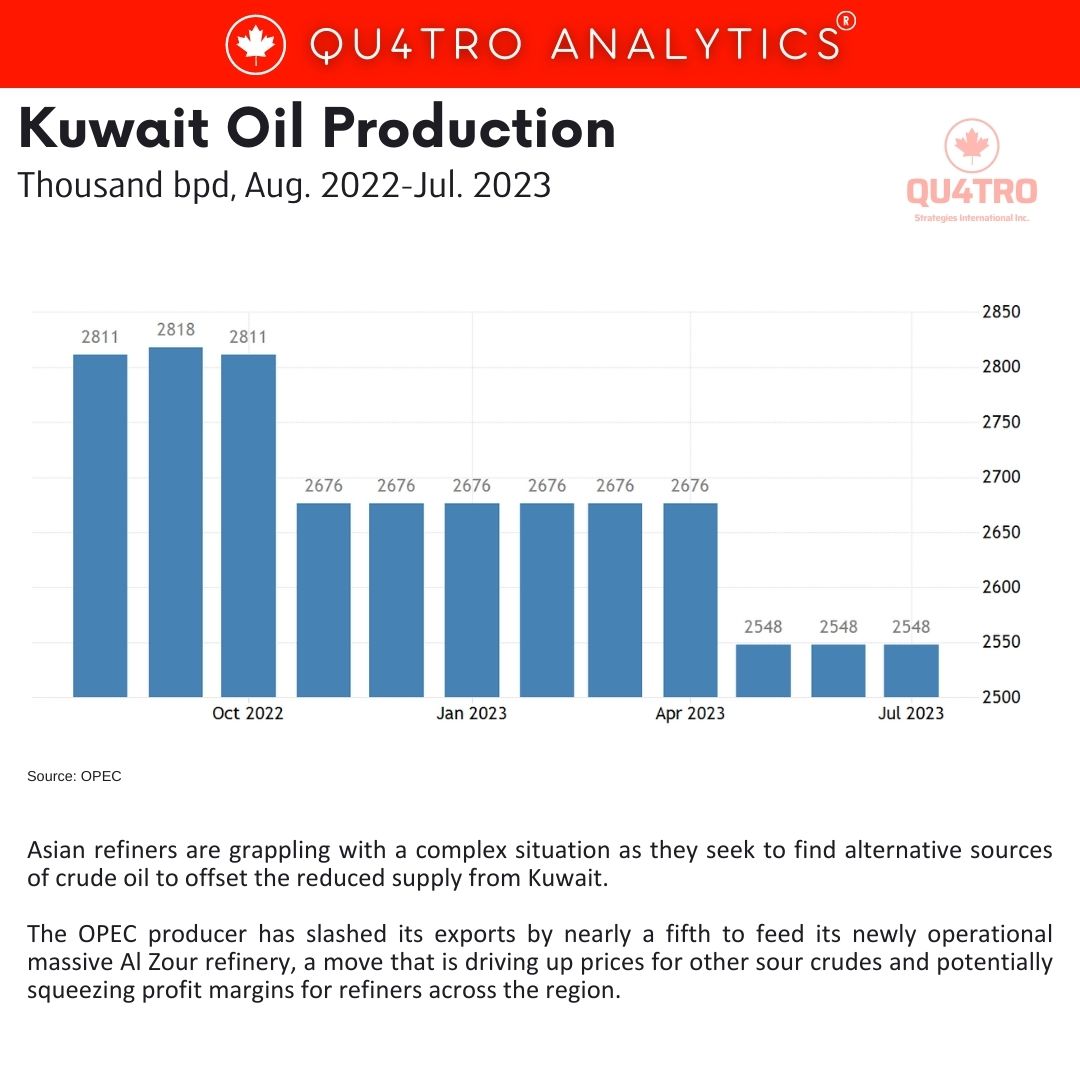 Kuwait's cut in crude shipments is primarily attributed to the ramp-up of its Al Zour refinery, which has now become operational after considerable delays. The refinery is diverting a significant portion of Kuwait's crude supply for its own processing needs. This move, coupled with the upcoming launch of the Duqm refinery in Oman, is expected to further shrink Kuwait's crude exports in the coming years.
Chinese refiners are particularly vulnerable due to their preference for medium sour crude, which matches their refining capabilities. However, this preference places them at a disadvantage now that the supply of such crudes is constrained. The shift in the global oil market is not only affecting prices but also highlighting the challenges of maintaining a steady supply in the face of evolving demand patterns.
As refiners navigate this new landscape, logistics, taxes, import duties, and meeting European certification requirements are emerging as critical factors influencing the choice of alternative sources. Moreover, efforts to win consumer trust, especially in Europe, where recognition of Chinese EV brands is limited, will play a crucial role in determining the success of these companies in global markets.
The ongoing supply squeeze and the increasing complexity of the oil market underscore the need for a dynamic and adaptable strategy among refiners. The ripple effects of these shifts can be felt across various industries, including EV manufacturing and transportation, further highlighting the interconnected nature of the global economy.
Interested in learning more?
Sign up for Top Insights Today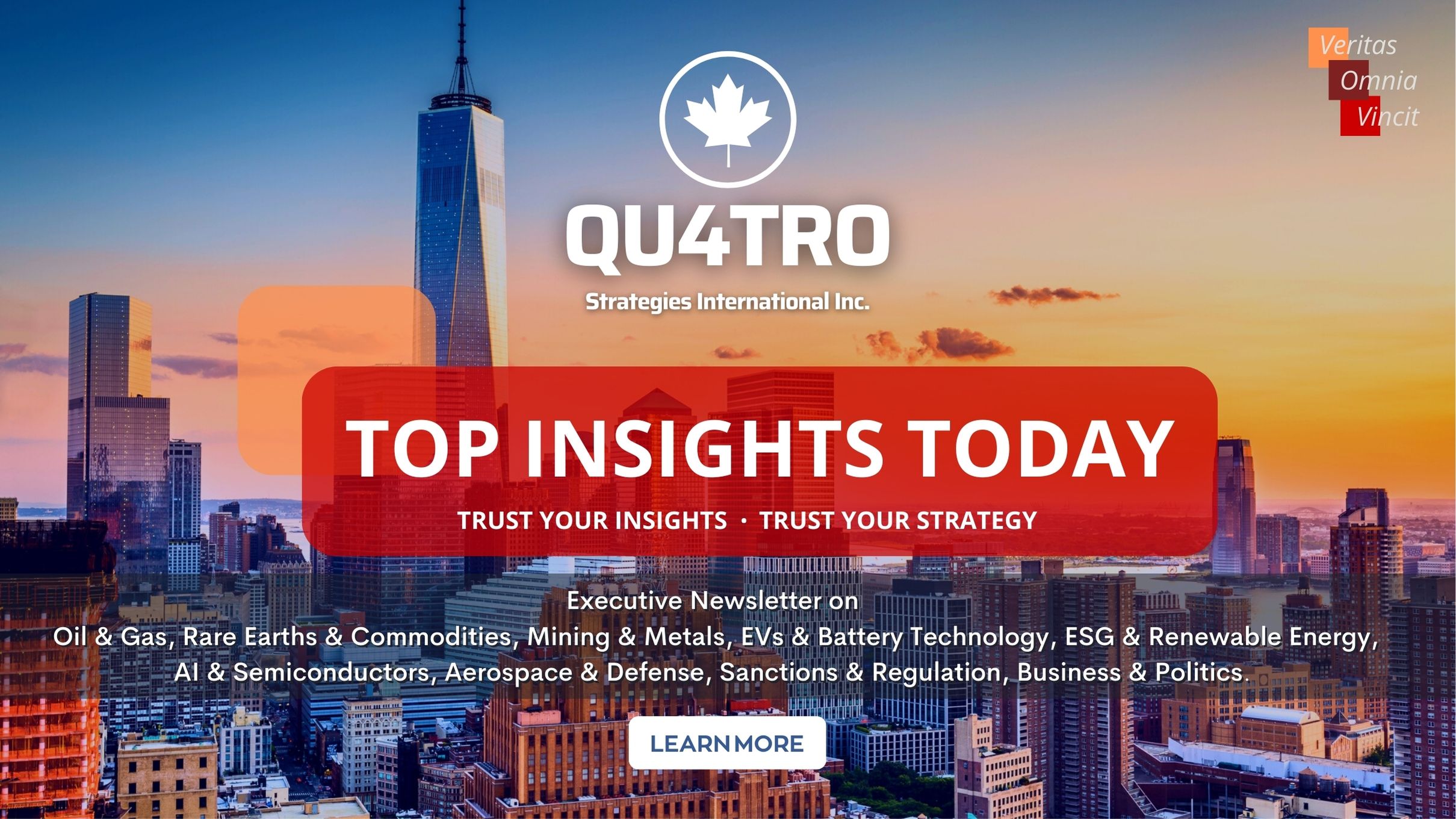 Top Insights Today delivers the latest insights straight to your inbox.
You will get daily industry insights on
Oil & Gas, Rare Earths & Commodities, Mining & Metals, EVs & Battery Technology, ESG & Renewable Energy, AI & Semiconductors, Aerospace & Defense, Sanctions & Regulation, Business & Politics.
Read more insights
Stay informed