Australia clears way for gold miner Newmont's $16.86 billion takeover of Newcrest
September 19, 2023
Posted by:

Quatro Strategies

Categories:

Asia Pacific, Mining & Metals, Rare Earths & Commodities
Newmont Corp, one of the largest gold producers globally, has achieved a significant milestone in its proposed acquisition of Australia's Newcrest Mining. The company announced that it has received clearance from Australia's Foreign Investment Review Board (FIRB) to proceed with its planned A$26.2 billion ($16.86 billion) takeover. This follows a prior clearance received from Australia's competition regulator in August, further underlining progress towards the acquisition. Additionally, Newmont recently obtained clearance from Japan's Fair Trade Commission, setting the stage for closing the transaction post the end of September.
In response to this development, Newmont expressed its commitment to continue advancing through other necessary regulatory approvals. The company aims to finalize the transaction in the fourth quarter of this year.
As part of the proposed acquisition, Newcrest shareholders are slated to receive 0.400 Newmont shares for each Newcrest share they hold, reflecting an implied value of A$29.27 per share. However, this transaction's ultimate completion depends on several critical factors, including a crucial Newcrest shareholder vote scheduled for Oct. 13 and regulatory approval from the Philippines and Papua New Guinea.
This acquisition holds substantial significance within the gold mining industry and the broader market. Newcrest, Australia's largest gold miner, initially supported the takeover offer from Newmont back in May, marking this deal as one of the most substantial involving an Australian company.
As the transaction progresses through these critical regulatory clearances and the impending shareholder vote, the global mining landscape could witness a significant transformation in the near future, impacting gold production and market dynamics on a substantial scale.
By QUATRO Strategies International Inc.
QUATRO Strategies International Inc. is the leading business insights and corporate strategy company based in Toronto, Ontario. Through our unique services, we counsel our clients on their key strategic issues, leveraging our deep industry expertise and using analytical rigor to help them make informed decisions to establish a competitive edge in the marketplace.
Interested in learning more?
Sign up for Top Insights Today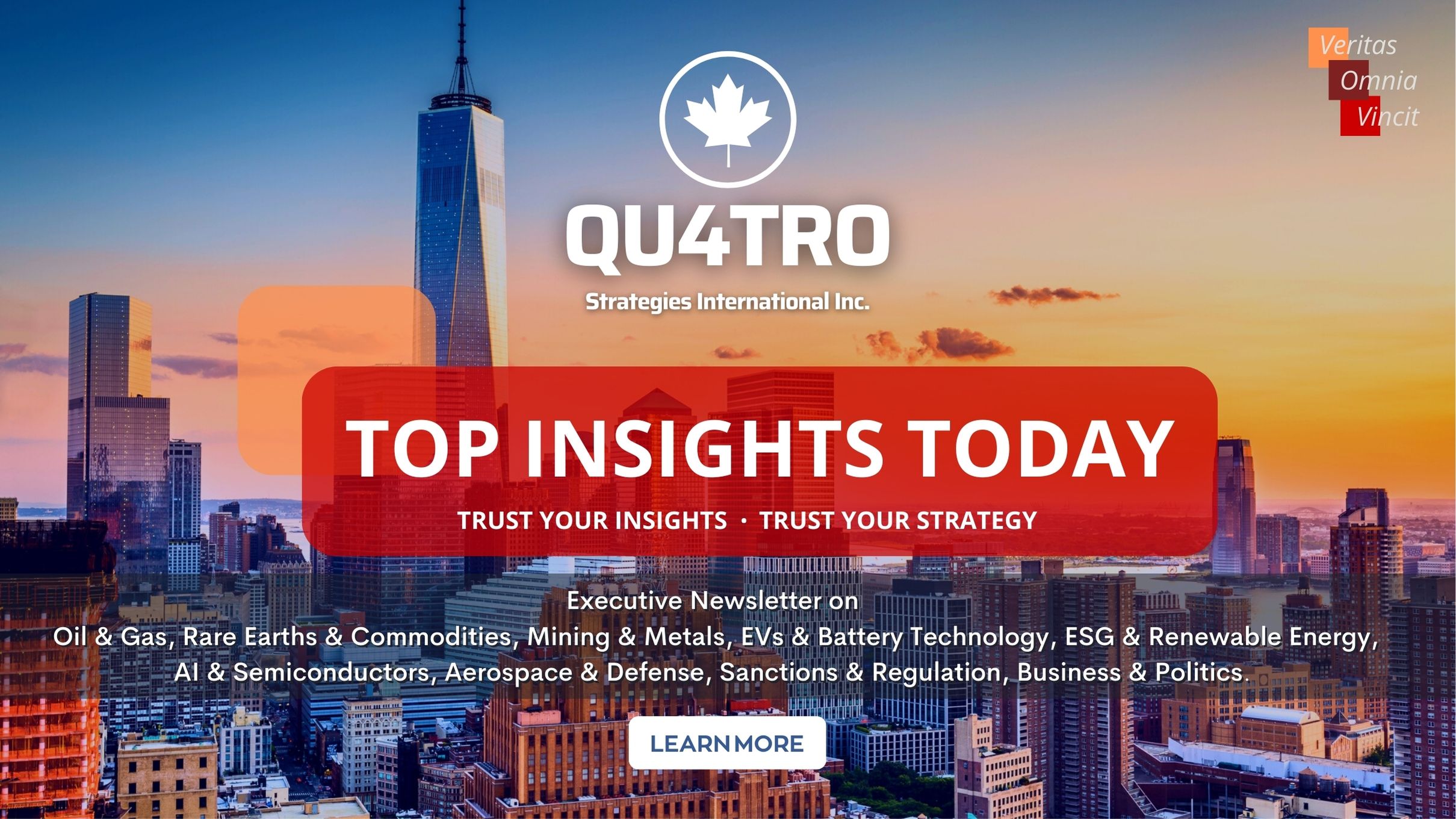 Top Insights Today delivers the latest insights straight to your inbox.
You will get daily industry insights on
Oil & Gas, Rare Earths & Commodities, Mining & Metals, EVs & Battery Technology, ESG & Renewable Energy, AI & Semiconductors, Aerospace & Defense, Sanctions & Regulation, Business & Politics.
Read more insights
Stay informed