Australia's Fortescue stops use of voluntary carbon offsets
September 20, 2023
Posted by:

Quatro Strategies

Categories:

Asia Pacific, ESG & Renewable Energy, Mining & Metals
Fortescue Metals Group, one of the world's largest iron ore producers and a significant emitter of greenhouse gases, has taken a bold step by announcing the cessation of its use of voluntary carbon offsets. This move sets Fortescue apart as the only heavy emitter globally to halt the procurement of these offsets. The decision has come amid mounting questions about the efficacy and authenticity of voluntary carbon offsets in achieving substantial reductions in emissions. The annual report published by the mining giant last month highlighted the challenges related to the quality and impact of voluntary carbon offset programs.
In the 12 months leading up to June 30, Fortescue generated a substantial 2.55 million tons of scope 1 and 2 carbon dioxide pollution. The company confirmed that it has commenced implementing a policy to cease purchasing credits from this financial year onwards.
Notably, Fortescue spent $6.2 million in the fiscal year 2023 on voluntary offsets and surrendered a total of 336,833 tons of credits. The voluntary carbon market, despite growing scrutiny and doubts about its effectiveness, is predicted to expand significantly, potentially reaching as high as $953 billion by 2037, according to BloombergNEF.
Fortescue has set ambitious environmental targets, aiming to eliminate scope 1 and 2 emissions (those directly linked to a company's operations) by 2030.
Additionally, the company aims to phase out the use of fossil fuels at its Australian iron ore sites. These objectives are in line with the emission reduction goals of some of Australia's major energy producers, such as the local units of Shell Plc and Exxon Mobil Corp.
Despite being a major player in the iron ore industry, Fortescue's decision to forego voluntary carbon offsets demonstrates a commitment to finding more direct and effective ways to reduce its carbon footprint and contribute to the fight against climate change.
By QUATRO Strategies International Inc.
QUATRO Strategies International Inc. is the leading business insights and corporate strategy company based in Toronto, Ontario. Through our unique services, we counsel our clients on their key strategic issues, leveraging our deep industry expertise and using analytical rigor to help them make informed decisions to establish a competitive edge in the marketplace.
Interested in learning more?
Sign up for Top Insights Today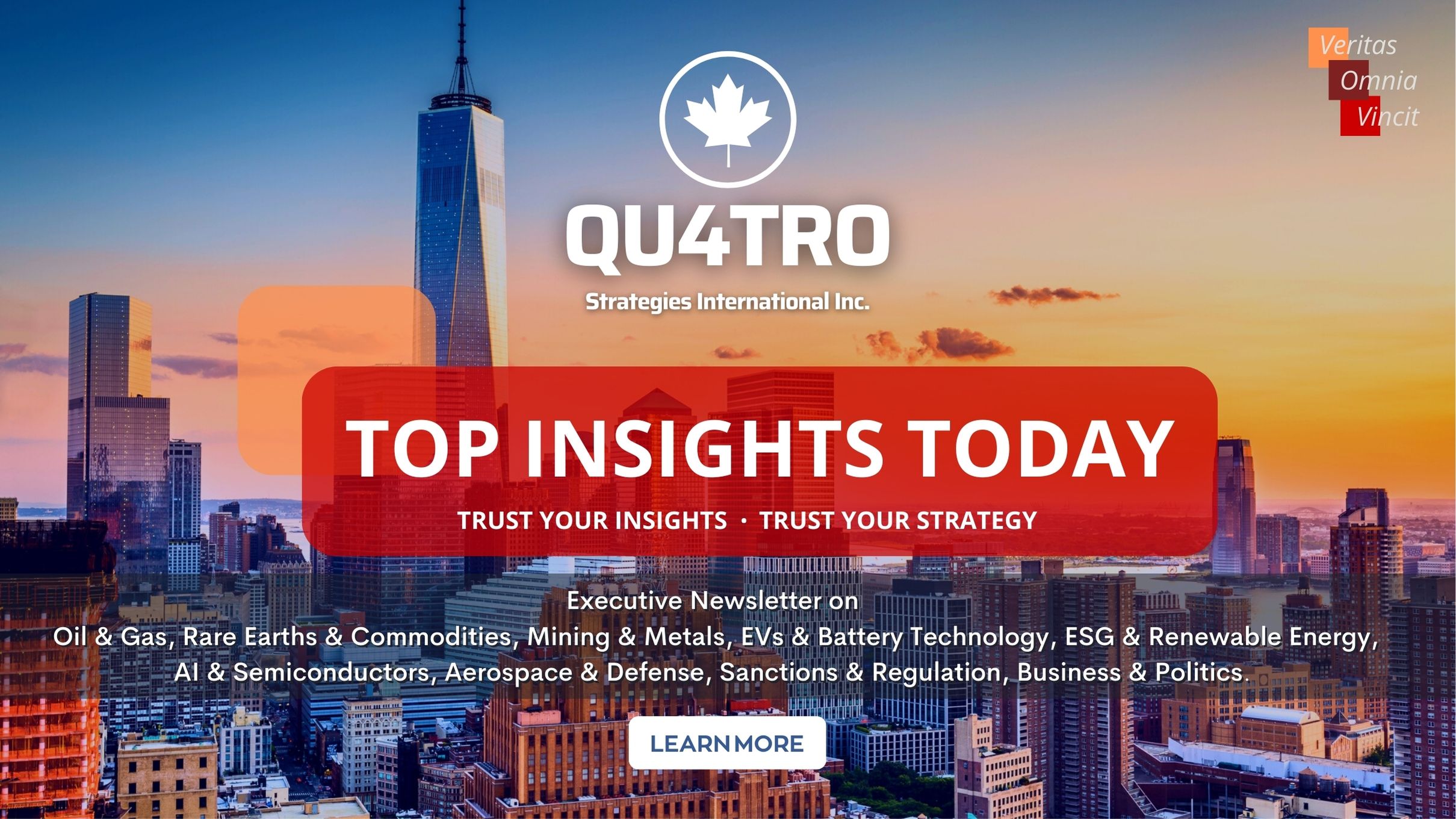 Top Insights Today delivers the latest insights straight to your inbox.
You will get daily industry insights on
Oil & Gas, Rare Earths & Commodities, Mining & Metals, EVs & Battery Technology, ESG & Renewable Energy, AI & Semiconductors, Aerospace & Defense, Sanctions & Regulation, Business & Politics.
Read more insights
Stay informed