Canada's Newfoundland authorizes land use for $15 billion green hydrogen project
September 4, 2023
Posted by:

Quatro Strategies

Categories:

Americas, ESG & Renewable Energy
World Energy GH2 and the Canadian province of Newfoundland and Labrador have reached an agreement regarding the use of state-owned land for the ambitious $15 billion Nujio'qonik project, which aims to produce green hydrogen and green ammonia using onshore wind farms. The agreement signifies a significant step forward for the project, as it secures crucial land resources for its development. The Nujio'qonik project is set to be a game-changer in the realm of green energy, contributing to the global effort to transition away from carbon-intensive energy sources.
South Korean company SK ecoplant plays a pivotal role in the Nujio'qonik project. It holds a 20% stake in the first phase of the project and is responsible for several critical aspects of its implementation. SK ecoplant will supply and install the electrolyzers required for green hydrogen production. Additionally, the company will manage the engineering, procurement, and construction aspects of the project, collaborating closely with its subsidiary, SK ecoengineering.
This groundbreaking initiative holds immense potential, with a planned investment of $15 billion. The Nujio'qonik project is designed to leverage onshore wind farms to generate green hydrogen and produce green ammonia for distribution on an international scale. The project has secured permission to use state-owned land, a decision that strengthens its position by ensuring access to key wind power sites.
The Nujio'qonik project boasts a substantial wind power generation capacity, close to 4 gigawatts. To put this in perspective, this is equivalent to the output of three to four nuclear power plants. Such a significant capacity highlights the project's commitment to producing green energy at a scale that can have a substantial impact on reducing carbon emissions.
Furthermore, earlier in the year, the Nujio'qonik project successfully completed the acquisition of the Port of Stephenville, a strategic asset crucial for the production and international transportation of green hydrogen and green ammonia. The port's acquisition is a pivotal development that enhances the project's logistics and distribution capabilities, facilitating the global deployment of sustainable energy solutions.
SK ecoplant's CEO, Park Kyung-il, expressed the company's unwavering commitment to spearheading the global hydrogen ecosystem's development and ensuring the seamless advancement of the Nujio'qonik project. The project's overarching goal is to contribute significantly to the commercialization of green hydrogen by 2025, playing a pivotal role in accelerating the world's transition to cleaner and more sustainable energy sources.
Interested in learning more?
Sign up for Top Insights Today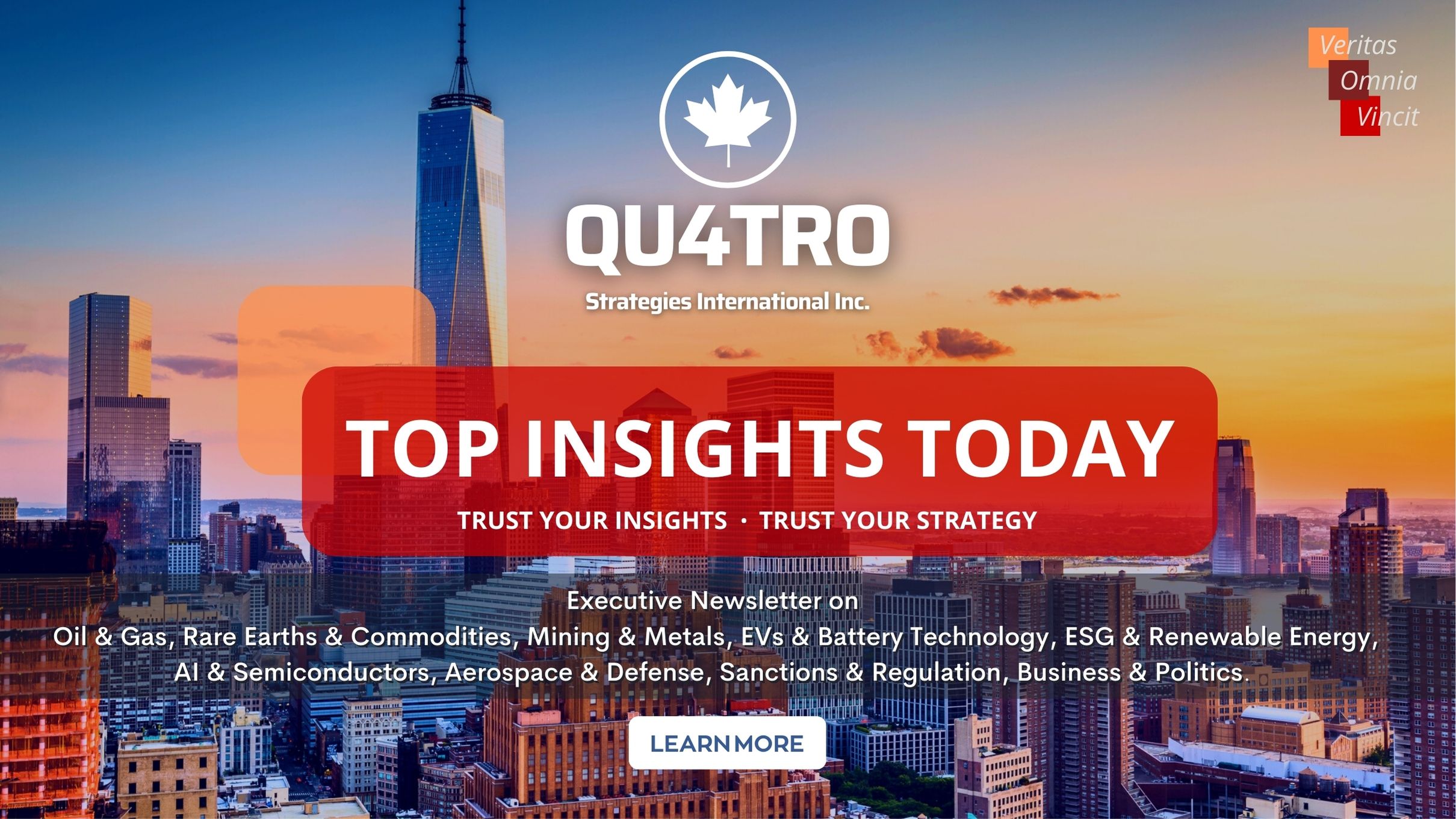 Top Insights Today delivers the latest insights straight to your inbox.
You will get daily industry insights on
Oil & Gas, Rare Earths & Commodities, Mining & Metals, EVs & Battery Technology, ESG & Renewable Energy, AI & Semiconductors, Aerospace & Defense, Sanctions & Regulation, Business & Politics.
Read more insights
Stay informed