Canada's Sigma to ship 22,500 tons of lithium concentrate to Glencore
September 22, 2023
Posted by:

Quatro Strategies

Categories:

Americas, Mining & Metals, Rare Earths & Commodities
Sigma Lithium, a leading lithium developer listed on the TSX Venture Exchange and NASDAQ, recently announced a significant milestone in its collaboration with Glencore, one of the world's largest commodity traders. Sigma Lithium has prepared 22,500 tonnes of lithium concentrate, which is part of a sustainable supply chain initiative aimed at supporting the electric vehicle (EV) market.
This collaboration involves Glencore making a 50% prepayment to Sigma Lithium before the shipment, offering a 9% premium over the average lithium prices in China, Japan, and South Korea. This prepayment reflects the importance and demand for lithium in the rapidly expanding EV sector.
Sigma Lithium's lithium products are sourced from their state-of-the-art Greentech plant located at the Grota do Cirilo project in Brazil. This facility commenced production in April and is a unique lithium operation due to its operation without a tailings dam. Moreover, the Greentech plant prioritizes sustainability by utilizing 100% renewable energy, sewage water for recirculation, and eliminating the use of hazardous chemical products. Sigma Lithium proudly brands its products as "triple zero green lithium" due to these sustainability-focused practices.
The lithium sourced from the Grota do Cirilo mine boasts a consistently high grade of 5.5% lithium oxide and a high purity level, further reinforcing its appeal to companies in the EV and battery industry. The mine is anticipated to produce 130,000 tonnes of concentrate or 37,000 tonnes of lithium carbonate equivalent by the end of this year. A significant portion of this production will be allocated to Korea's LG Energy Solution, with the remainder destined for sale on the spot market.
The ongoing expansion plans by Sigma Lithium indicate a promising future, with projected increases in production potentially reaching up to approximately 100,000 tonnes of lithium carbonate equivalent annually. These plans align with the surging demand for lithium in the EV market, where the metal plays a critical role in reducing the carbon footprint associated with the transportation sector.
Overall, this collaboration with Glencore and Sigma Lithium's commitment to sustainable and efficient lithium production underlines their dedication to being leaders in the lithium market, providing essential materials for the rapidly evolving EV industry and supporting the global transition to cleaner energy solutions.
By QUATRO Strategies International Inc.
QUATRO Strategies International Inc. is the leading business insights and corporate strategy company based in Toronto, Ontario. Through our unique services, we counsel our clients on their key strategic issues, leveraging our deep industry expertise and using analytical rigor to help them make informed decisions to establish a competitive edge in the marketplace.
Interested in learning more?
Sign up for Top Insights Today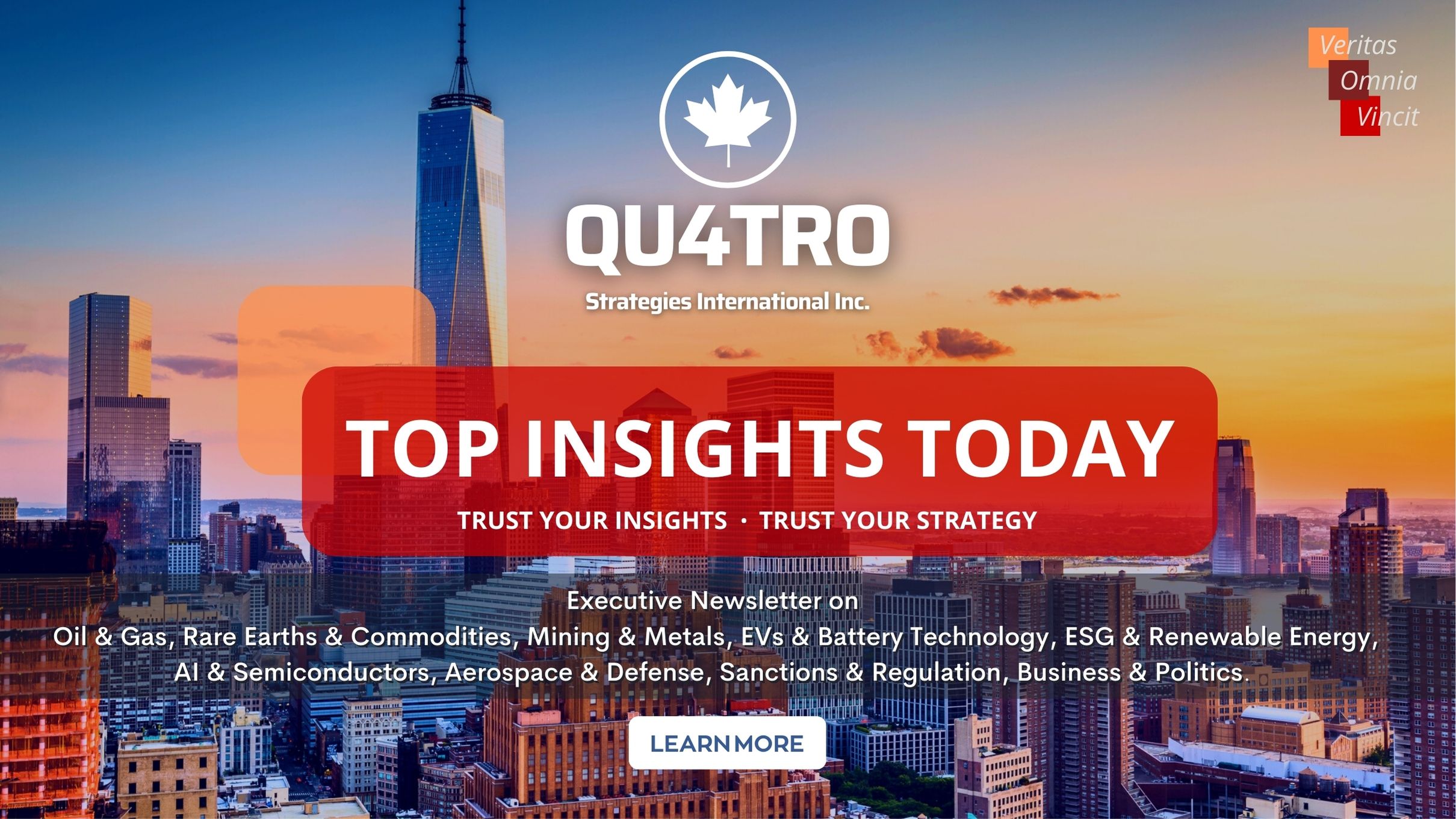 Top Insights Today delivers the latest insights straight to your inbox.
You will get daily industry insights on
Oil & Gas, Rare Earths & Commodities, Mining & Metals, EVs & Battery Technology, ESG & Renewable Energy, AI & Semiconductors, Aerospace & Defense, Sanctions & Regulation, Business & Politics.
Read more insights
Stay informed