Canadian province of Newfoundland chose four companies to build wind farms
August 31, 2023
Posted by:

Quatro Strategies

Categories:

Americas, ESG & Renewable Energy, Europe
Newfoundland and Labrador, a province in Canada's Atlantic region, has selected four companies to develop wind farms aimed at supplying power for new hydrogen plants. These projects, however, are conditional on receiving further approvals. The province's move aligns with Canada's commitment to supply green hydrogen to Germany by 2025, as part of its efforts to overcome challenges like equipment shortages and local opposition.
The companies selected for the wind farm projects are EverWind NL Company, Exploits Valley Renewable Energy Corp, ABO Wind, and World Energy GH2. They have been given the opportunity to apply for approval to use government land, subject to environmental assessment. This selection follows a narrowing down process from a total of 24 bids, with nine projects advancing to further evaluation in July.
Hydrogen, produced through water electrolysis, is considered a low-emission fuel that can contribute to decarbonizing industries and transportation. It's labeled as "green" if generated using renewable energy and "gray" if powered by carbon-emitting natural gas. However, there have been debates about the efficiency of using Canadian renewable power to produce hydrogen and ship it to Europe, considering competition from other regions, like the U.S. Gulf Coast.
One of the selected companies, World Energy GH2, submitted its environmental impact statement for its hydrogen project to the provincial government this month. The company hopes to start hydrogen production in 2025. However, concerns have been raised by residents about the impact of wind farms on the local landscape. World Energy GH2 plans to seek off-take agreements with hydrogen buyers and raise additional equity once the federal government finalizes tax credits for green hydrogen plants.
The CEO of World Energy GH2, Sean Leet, expressed the belief that the hydrogen market will face supply shortages in the foreseeable future, contributing to the urgency of such projects.
Interested in learning more?
Sign up for Top Insights Today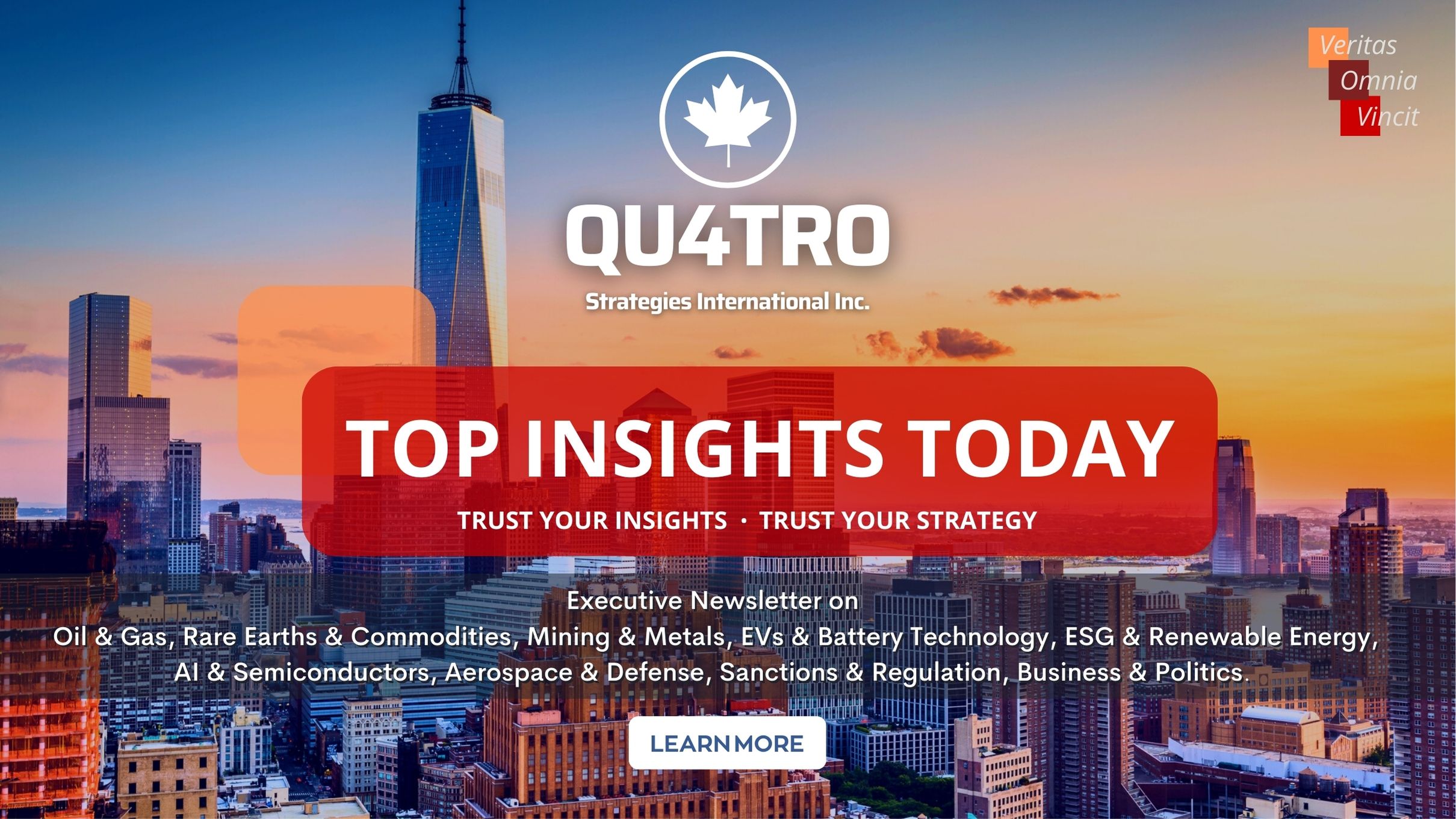 Top Insights Today delivers the latest insights straight to your inbox.
You will get daily industry insights on
Oil & Gas, Rare Earths & Commodities, Mining & Metals, EVs & Battery Technology, ESG & Renewable Energy, AI & Semiconductors, Aerospace & Defense, Sanctions & Regulation, Business & Politics.
Read more insights
Stay informed