China aims to raise $13.7 billion to invest in emerging industries
September 25, 2023
Posted by:

Quatro Strategies

Categories:

Business & Politics, China, Sanctions & Regulation
China Reform Holdings Corp, a major Chinese state asset manager, is planning to raise a substantial fund of at least 100 billion yuan (approximately $13.70 billion). This fund will be directed towards investments in emerging industries, as reported by China Business News.
The initiative has already garnered investment interest from over 20 central government-owned enterprises, local governments, and private investors. The fund is slated to commence operations by the end of the current year.
This move aligns with a broader trend in China, where state-owned enterprises (SOEs) are increasingly focusing on investments in emerging and strategic sectors such as artificial intelligence, new energy, new materials, and biotechnology. This is part of Beijing's efforts to reform the SOEs and modernize them to be at the forefront of innovation and growth.
China Reform Holdings, established in 2021, holds a critical role in advancing these reforms within the state-owned enterprise sector. As of the end of 2022, the company managed nearly 860 billion yuan of assets, underscoring its significant presence in managing state assets and furthering economic goals in line with national strategies.
By QUATRO Strategies International Inc.
QUATRO Strategies International Inc. is the leading business insights and corporate strategy company based in Toronto, Ontario. Through our unique services, we counsel our clients on their key strategic issues, leveraging our deep industry expertise and using analytical rigor to help them make informed decisions to establish a competitive edge in the marketplace.
Interested in learning more?
Sign up for Top Insights Today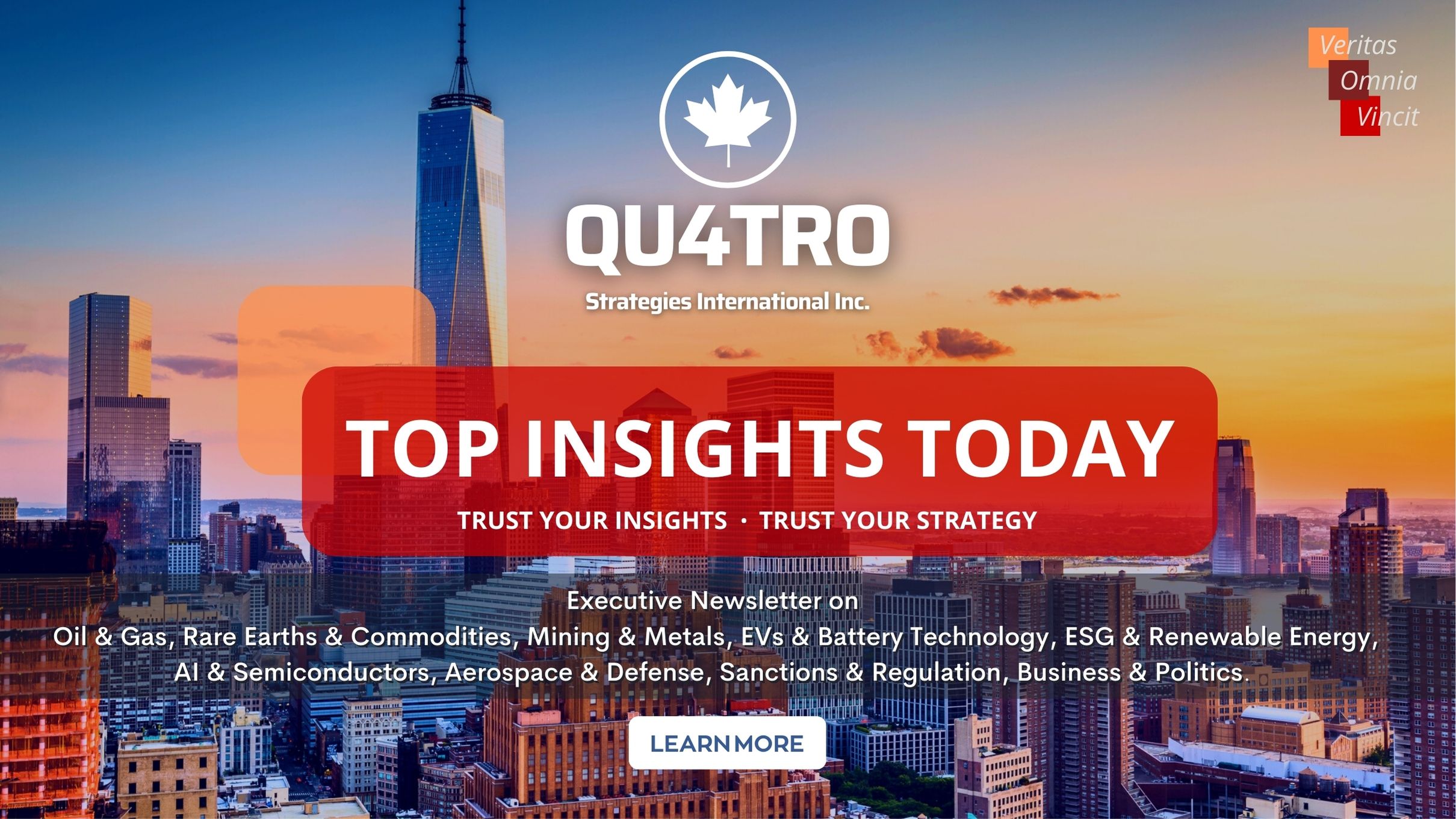 Top Insights Today delivers the latest insights straight to your inbox.
You will get daily industry insights on
Oil & Gas, Rare Earths & Commodities, Mining & Metals, EVs & Battery Technology, ESG & Renewable Energy, AI & Semiconductors, Aerospace & Defense, Sanctions & Regulation, Business & Politics.
Read more insights
Stay informed