China gives green light for Xiaomi's EV venture
August 24, 2023
Posted by:

Quatro Strategies

Categories:

China, EVs & Battery Technology
Xiaomi, a prominent Chinese smartphone manufacturer, has received a crucial approval from China's National Development and Reform Commission (NDRC) to venture into the manufacturing of electric vehicles (EVs). This represents a significant stride toward Xiaomi's ambitious goal of initiating mass production of EVs by the first half of 2024. The company had earlier pledged a substantial investment of $10 billion over a ten-year period to establish a foothold in the automotive industry.
Although the NDRC's approval propels Xiaomi closer to its EV manufacturing objective, another critical step remains—the clearance from China's Ministry of Industry and Information Technology (MIIT). MIIT's role entails evaluating the technical and safety requirements of the proposed EV models. Xiaomi's proactive approach has seen the construction of factory facilities in Beijing, equipped to produce up to 200,000 electric vehicles each year. The company intends to manufacture approximately 100,000 EVs in the coming year, further accelerating the growth of its EV segment.
However, entering China's highly competitive car manufacturing sector is not without its challenges. The industry is grappling with issues such as overcapacity and declining demand, leading to a lower utilization rate for auto factories. As of the end of 2022, Chinese factories had the capacity to produce 43 million vehicles annually, yet their utilization rate was only 54.5%, down from 66.6% in 2017, according to data from the China Passenger Car Association.
Xiaomi's strategic move into the EV market is partly driven by a desire to diversify its revenue streams beyond its core smartphone business. The smartphone sector has faced a downturn due to decreased consumer demand for gadgets. In the second quarter of 2023, China's smartphone sales dipped by 4% year-on-year, marking the lowest Q2 sales figures since 2014.
Xiaomi has also formulated innovative plans to leverage its existing network of stores to promote its electric cars. The company aims to utilize its numerous stores as showrooms, creating an engaging and accessible platform for potential customers to explore its EV offerings.
Xiaomi's CEO, Lei Jun, has highlighted the significance of the company's venture into EVs, indicating that it represents his final major entrepreneurial endeavor. This underscores the strategic importance Xiaomi places on its entry into the EV market, as it seeks to secure a foothold in the evolving landscape of electric mobility.
Interested in learning more?
Sign up for Top Insights Today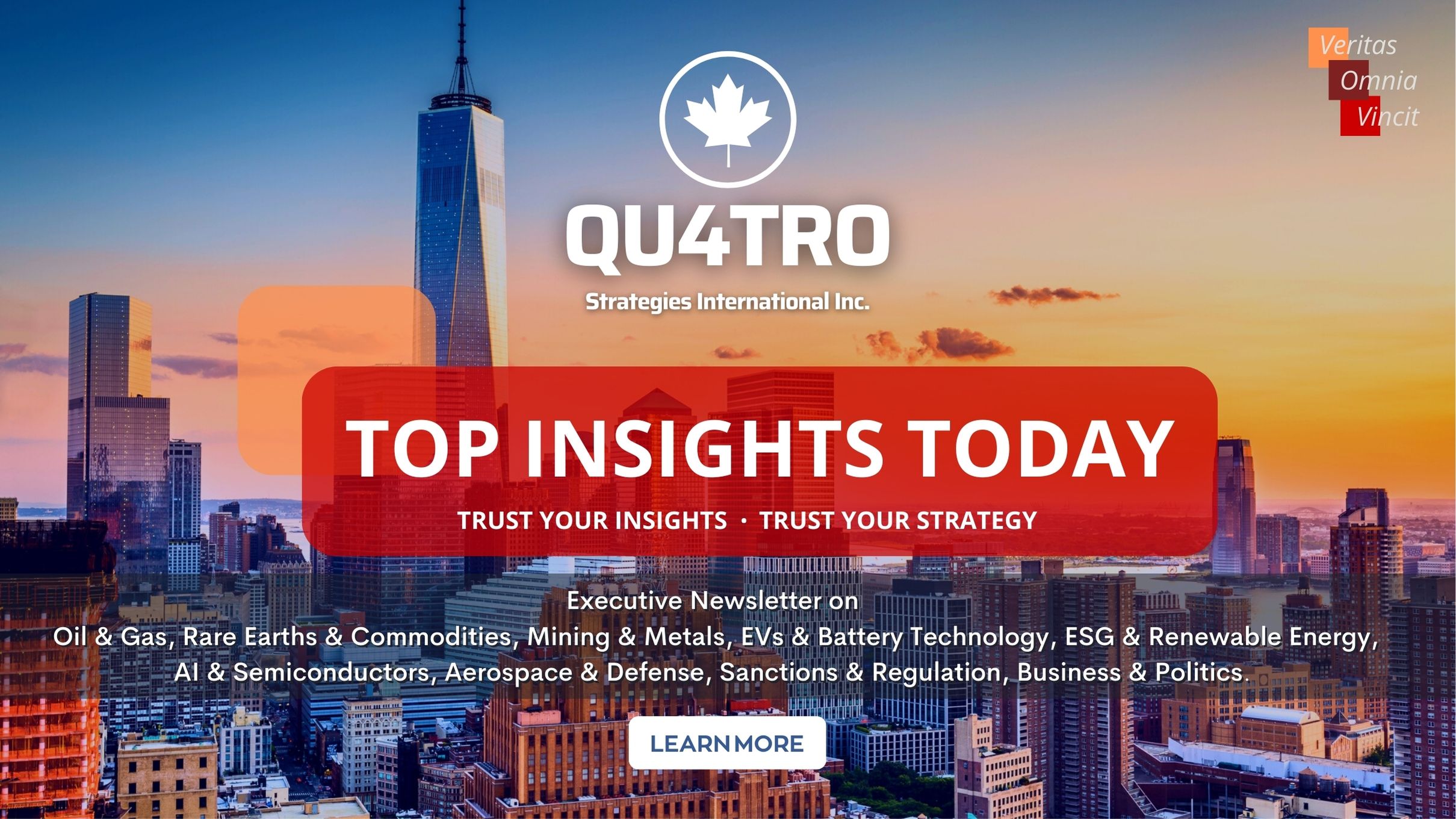 Top Insights Today delivers the latest insights straight to your inbox.
You will get daily industry insights on
Oil & Gas, Rare Earths & Commodities, Mining & Metals, EVs & Battery Technology, ESG & Renewable Energy, AI & Semiconductors, Aerospace & Defense, Sanctions & Regulation, Business & Politics.
Read more insights
Stay informed