China's germanium, gallium exports fell down to zero after July's restrictions
September 20, 2023
Posted by:

Quatro Strategies

Categories:

China, Mining & Metals, Sanctions & Regulation
In August, China reported a sharp drop in exports of germanium and gallium products to zero, as shown by customs data. This significant decline is a result of new export controls imposed on these chipmaking metals. The data reveals that China did not export any wrought germanium or gallium products in August, compared to notable export volumes in previous months.
In July, China introduced restrictions on the export of eight gallium and six germanium products, effective from August 1. These measures are part of an ongoing trade tension with the United States concerning access to materials crucial for manufacturing high-tech microchips.
The new regulations require exporters of germanium and gallium products to obtain an export license for dual-use items and technologies, including those with potential military and civilian applications.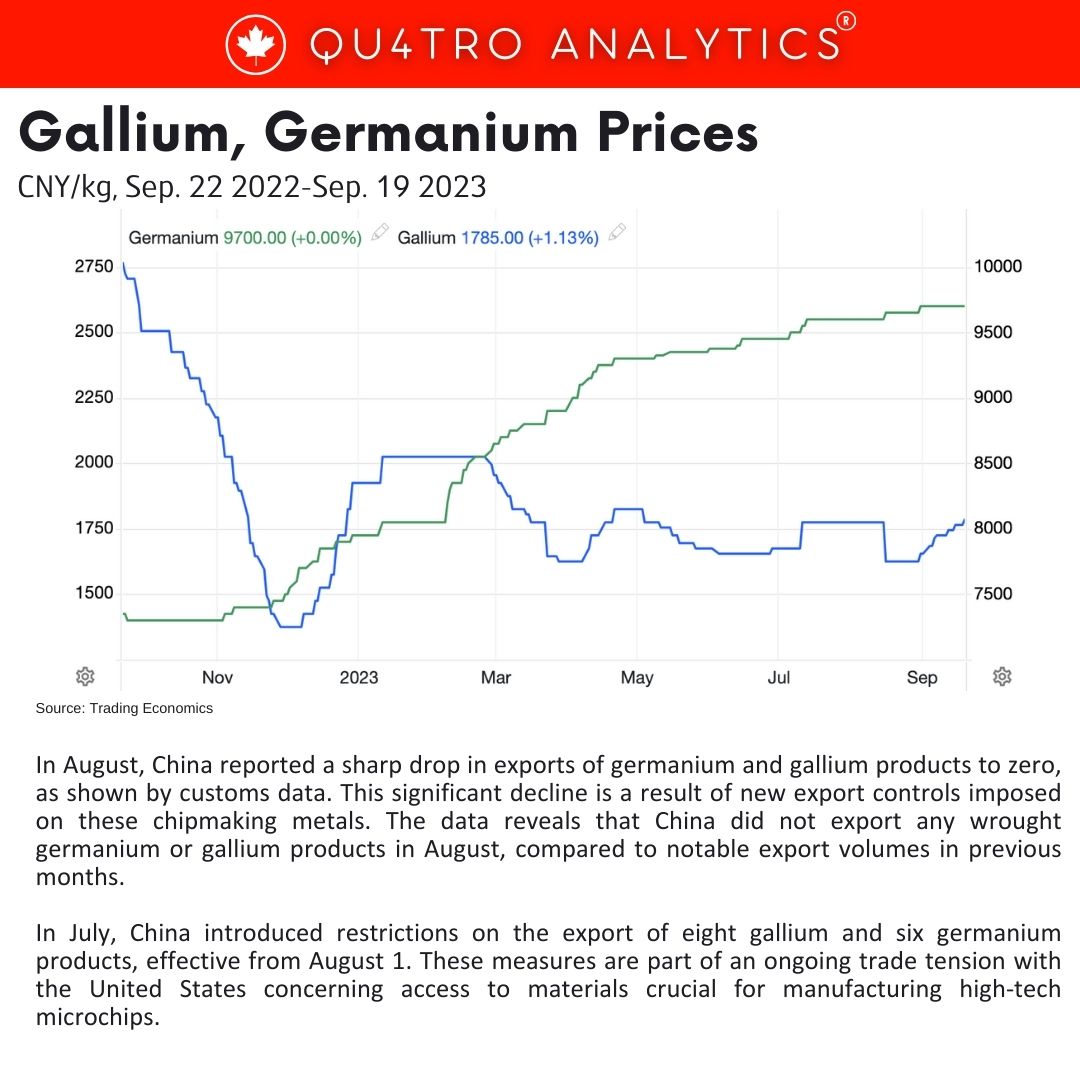 The permit application process takes about 45 working days to complete, causing a halt in exports as traders and producers wait for authorization. Consequently, the spot prices for gallium metal in China experienced a decline last month due to accumulating stocks in the domestic market following the export controls and subdued demand.
Specifically, the spot price of gallium metal dropped by 9% in August to 1,655 yuan per kg by the end of the month. On the other hand, the spot price of germanium ingot increased slightly by 1% during the month to reach 9,700 yuan per kg at the end of August. This price hike was likely supported by a tightening supply in the market.
Looking at the broader picture, China's exports of wrought germanium in the first eight months of 2023 totaled 36.45 metric tons, representing a 58% increase compared to the same period in the previous year. Conversely, shipments of wrought gallium experienced a significant drop of 58% year-on-year, totaling 22.72 tons over the January to August period.
These developments reflect the impact of the export controls on these critical materials for chip manufacturing.
By QUATRO Strategies International Inc.
QUATRO Strategies International Inc. is the leading business insights and corporate strategy company based in Toronto, Ontario. Through our unique services, we counsel our clients on their key strategic issues, leveraging our deep industry expertise and using analytical rigor to help them make informed decisions to establish a competitive edge in the marketplace.
Interested in learning more?
Sign up for Top Insights Today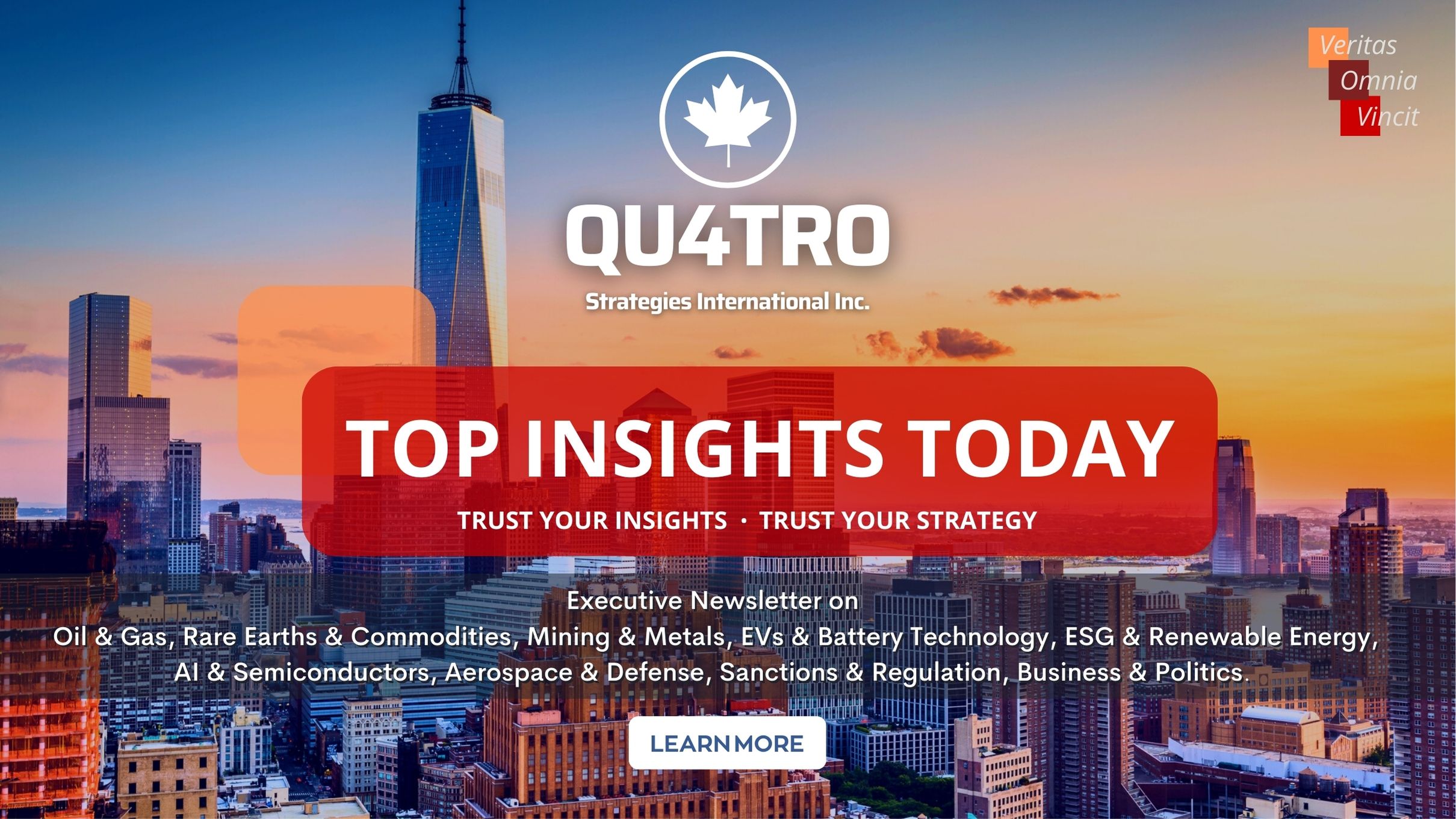 Top Insights Today delivers the latest insights straight to your inbox.
You will get daily industry insights on
Oil & Gas, Rare Earths & Commodities, Mining & Metals, EVs & Battery Technology, ESG & Renewable Energy, AI & Semiconductors, Aerospace & Defense, Sanctions & Regulation, Business & Politics.
Read more insights
Stay informed