Chinese importers expanding, diversifying LNG supplies
August 21, 2023
Posted by:

Quatro Strategies

Categories:

China, Oil & Gas
Chinese importers of liquefied natural gas (LNG) are significantly expanding their trading activities in London and Singapore. This move is aimed at better managing their supply portfolios, which have become more diversified, and navigating the increasingly volatile global LNG market. This expansion puts these Chinese importers in direct competition with major global energy companies such as Shell, BP, Equinor, and TotalEnergies.
Around twelve Chinese firms, both state-owned and private, are in the process of expanding their trading teams or establishing entirely new trading desks in these global trading hubs. This strategic step by Chinese companies demonstrates their growing influence in the global LNG market. It reflects China's ongoing efforts to secure stable and diversified energy supplies, especially as it seeks to shift away from coal and towards cleaner energy sources like natural gas.
China's interest in LNG trading is rooted in the need to manage potential price volatility and ensure its energy security. As one of the world's largest LNG importers, China is looking to gain greater control over its energy supply chain. With its growing middle class and increasing industrial demands, China's appetite for energy is expected to continue rising, underscoring the importance of effective management of LNG imports.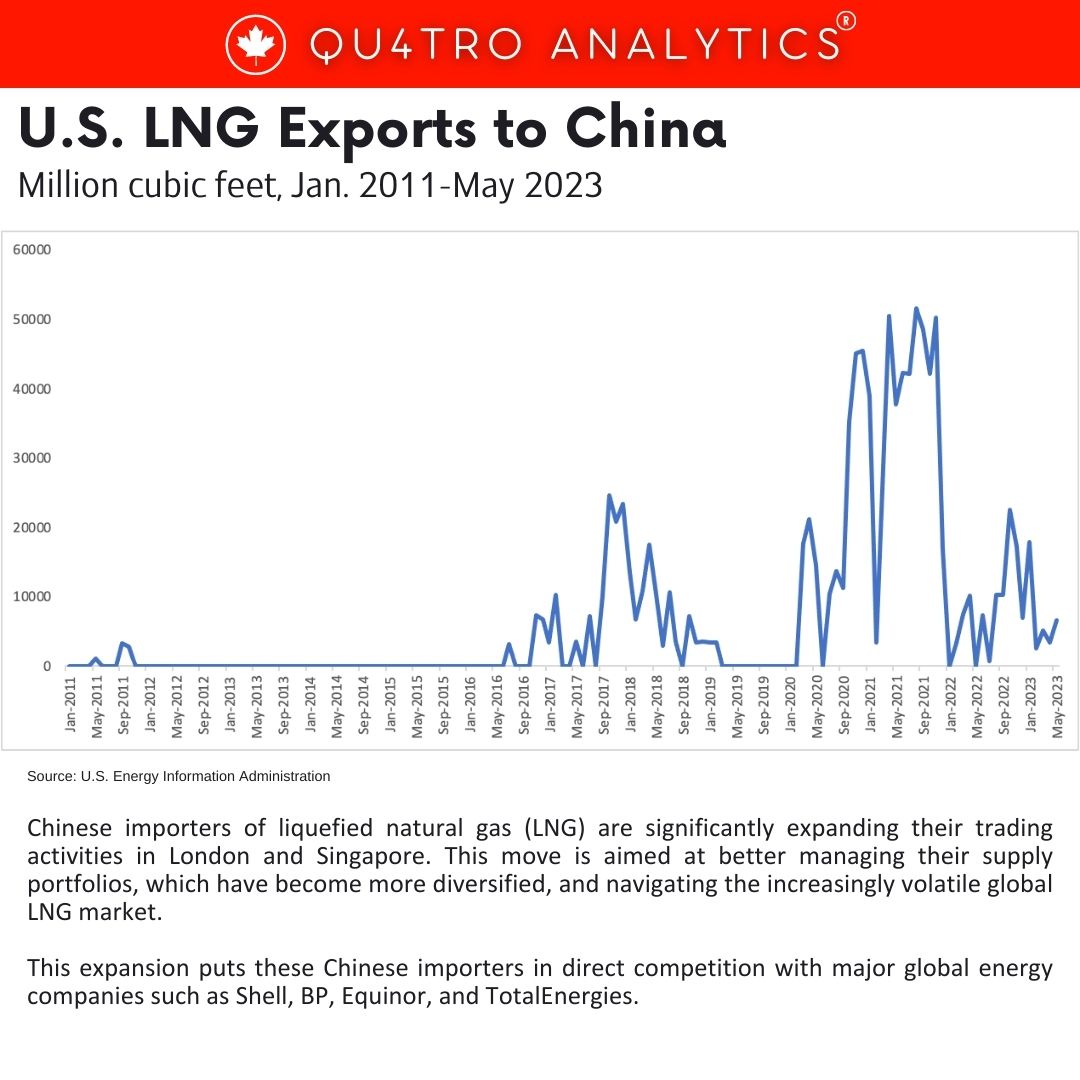 This trend aligns with China's broader strategy to increase its participation in global commodity trading markets. This strategic move allows China to secure essential resources, manage price risks more effectively, and leverage its economic influence in these markets. Moreover, China's participation in LNG trading not only strengthens its energy security but also reinforces its role as a significant global player in the energy sector.
The expansion of Chinese LNG trading desks is also indicative of the larger shifts happening in global energy markets. These shifts encompass a growing emphasis on clean energy sources, sustainability, and the ongoing transition to a low-carbon future. As nations worldwide strive to reduce their carbon emissions, natural gas, particularly in the form of LNG, has emerged as a crucial transitional fuel due to its lower carbon footprint compared to coal.
This development signifies a noteworthy change in the global energy landscape. China's active engagement in shaping energy market dynamics through LNG trading is likely to intensify competition in the LNG trading space between Chinese firms and established global energy giants. This competition highlights the evolving energy transition journey that the world is currently undergoing.
Interested in learning more?
Sign up for Top Insights Today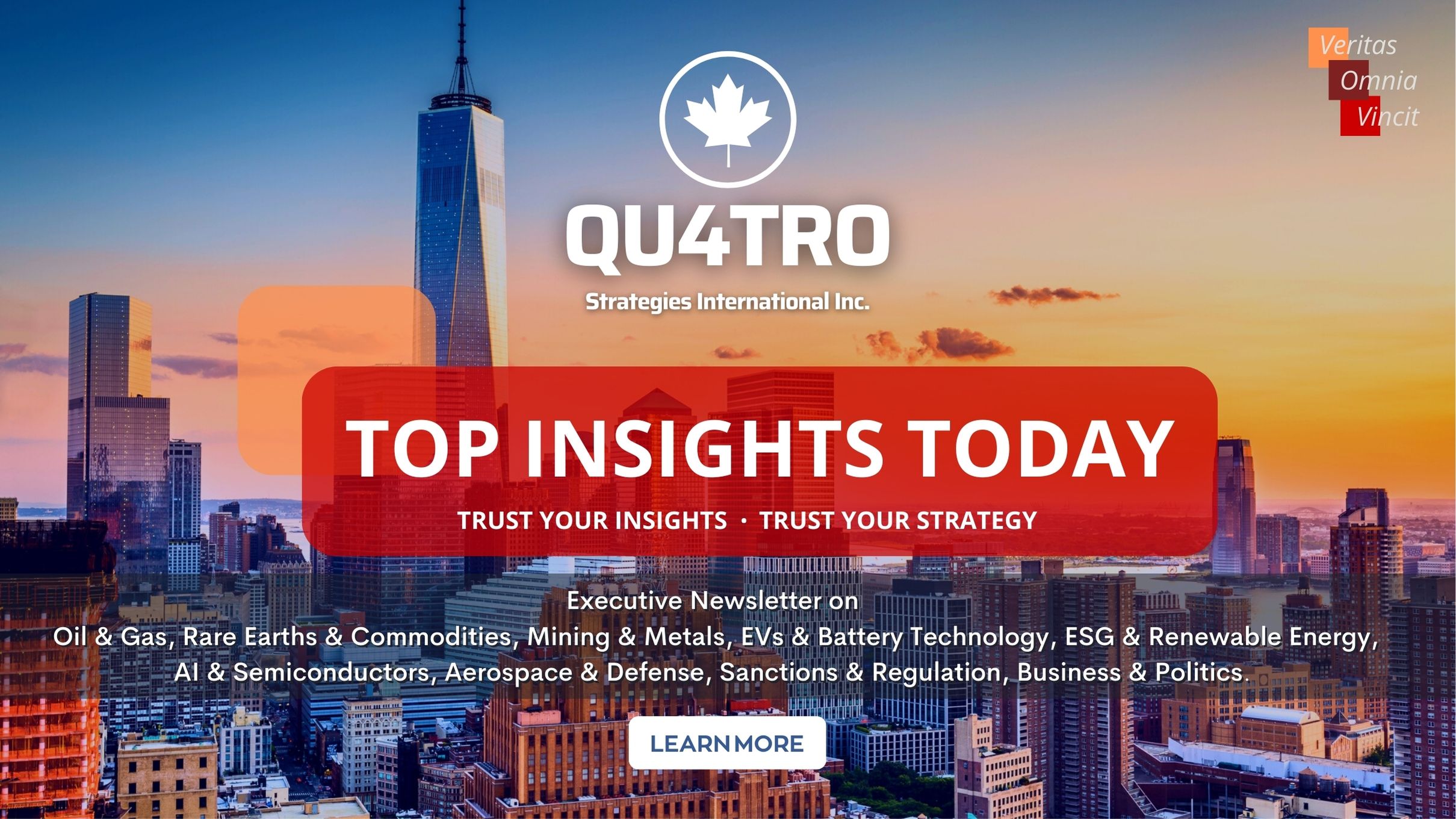 Top Insights Today delivers the latest insights straight to your inbox.
You will get daily industry insights on
Oil & Gas, Rare Earths & Commodities, Mining & Metals, EVs & Battery Technology, ESG & Renewable Energy, AI & Semiconductors, Aerospace & Defense, Sanctions & Regulation, Business & Politics.
Read more insights
Stay informed