Expansion, economy tops BRICS Summit agenda
August 21, 2023
Posted by:

Quatro Strategies

Categories:

Africa, Business & Politics
The 15th summit of the BRICS group, which includes Brazil, Russia, India, China, and South Africa, is scheduled to be held in Johannesburg from August 22 to 24. Key leaders from member nations, including South African President Cyril Ramaphosa, Chinese President Xi Jinping, Brazil's President Luiz Inacio Lula da Silva, and Indian Prime Minister Narendra Modi, are expected to attend.
Russian President Vladimir Putin will not attend the summit in person due to an International Criminal Court arrest warrant related to alleged war crimes in Ukraine. He will participate virtually and will be represented by Foreign Minister Sergei Lavrov.
The summit is expected to address several significant issues:
BRICS Expansion: The possibility of adding new members to the group is a topic of discussion. More than 40 countries, including Saudi Arabia, Iran, UAE, Argentina, Indonesia, Egypt, and Ethiopia, have expressed interest in joining BRICS. While China supports expansion to enhance its global influence, Brazil is more cautious. Russia and South Africa are interested in bringing in new members, but India's stance remains undecided.
BRICS Bank (NDB): The leaders are likely to discuss strategies to enhance local currency fundraising and lending within the New Development Bank (NDB), also known as the BRICS bank. Using local currencies can help mitigate the impact of foreign exchange fluctuations. The NDB, established in 2015, is expanding, and the summit may serve as a platform to attract more member countries.
Economic Cooperation: Expectations include discussions on ways to strengthen economic ties among the diverse BRICS economies. Opportunities for trade and investment in sectors such as energy, infrastructure, the digital economy, and the job market are likely to be explored.
'Friends of BRICS': The final day of the summit will involve talks with leaders from other countries. Invitations have been extended to 67 leaders from Africa, Latin America, Asia, and the Caribbean. The relationship between BRICS and African countries will be a focal point, aligning with the summit's theme of "BRICS and Africa."
Overall, the upcoming BRICS summit provides an important platform for member nations to collaborate on economic cooperation, discuss potential expansion, and engage with leaders from various countries to strengthen diplomatic ties and explore areas of mutual benefit.
Interested in learning more?
Sign up for Top Insights Today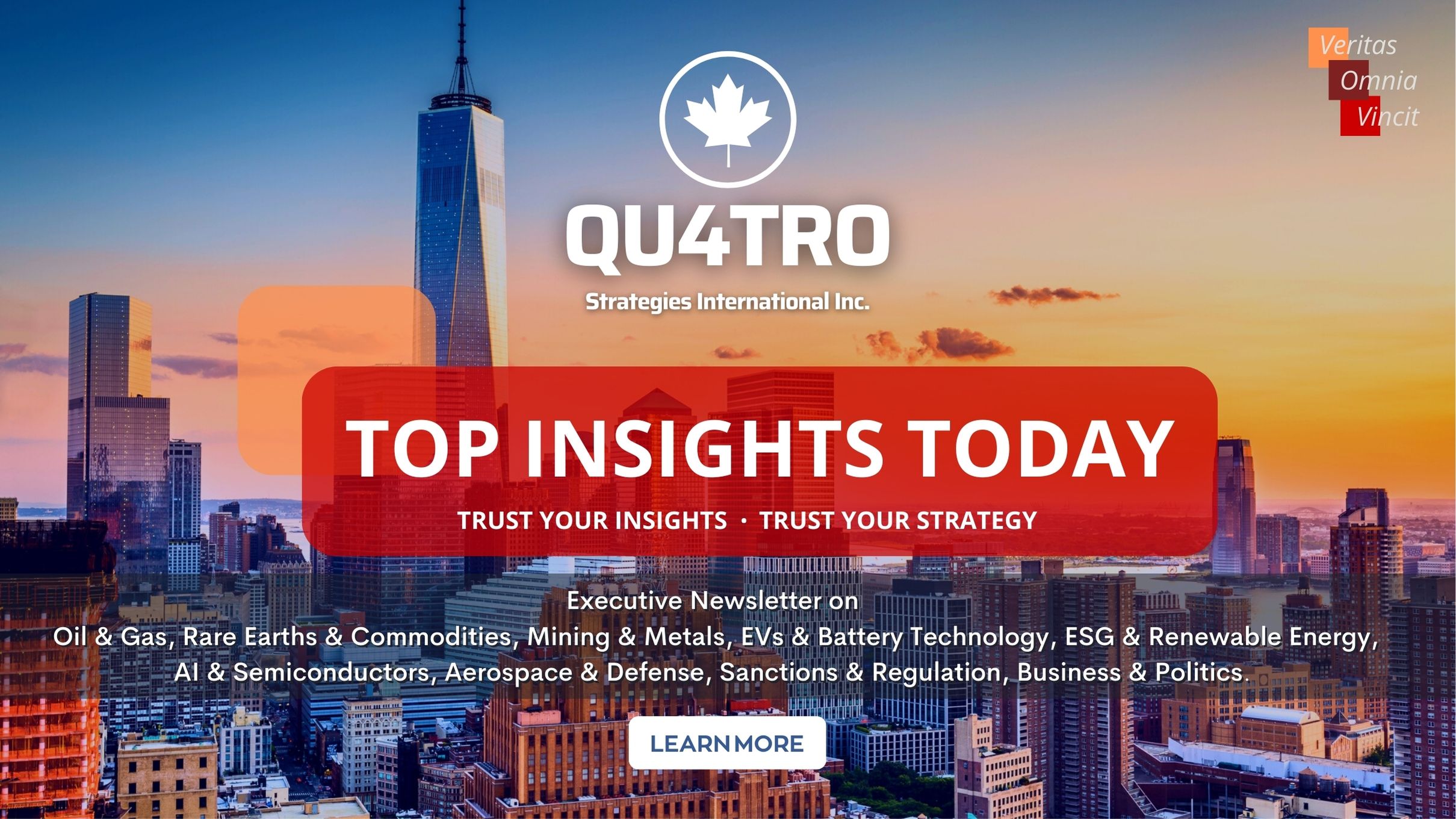 Top Insights Today delivers the latest insights straight to your inbox.
You will get daily industry insights on
Oil & Gas, Rare Earths & Commodities, Mining & Metals, EVs & Battery Technology, ESG & Renewable Energy, AI & Semiconductors, Aerospace & Defense, Sanctions & Regulation, Business & Politics.
Read more insights
Stay informed