Germany finalizes deal to buy Arrow-3 missiles from Israel
September 29, 2023
Posted by:

Quatro Strategies

Categories:

Aerospace & Defense, Europe, Middle East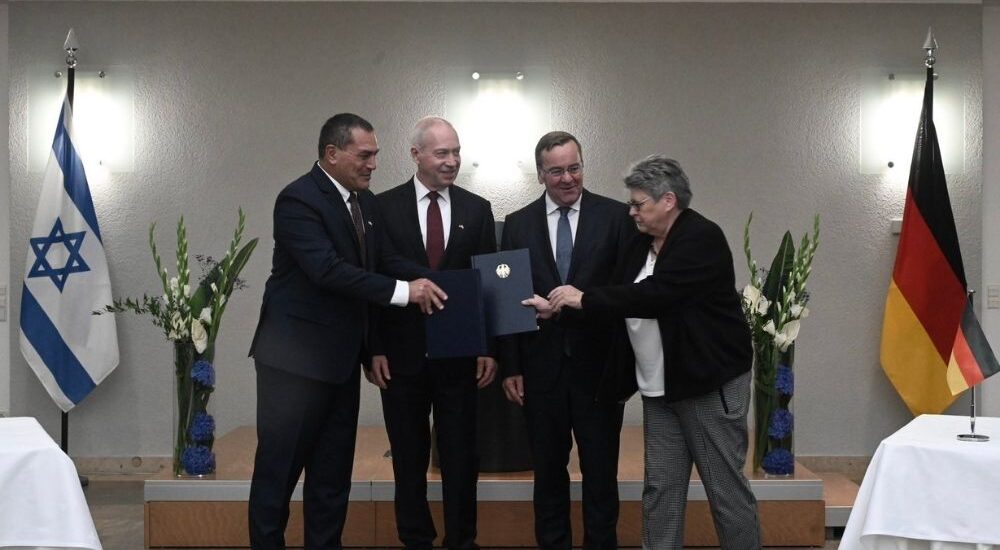 In a significant development, a historic deal was formalized for the sale of Israel's Arrow-3 long-range anti-ballistic missile system to Germany. This landmark agreement was officially signed by German Defense Minister Boris Pistorius and Israeli Defense Minister Yoav Gallant in a ceremony held on a Thursday. The ceremony included the signing of a joint statement that marked a commitment of a $600 million down payment to initiate this crucial defense project. The initial deliveries of the Arrow-3 system are anticipated to take place in 2025, with full operational capacity expected by 2030. Further signings for the complete contract are scheduled for November.
Eyal Zamir, the Director-General of the Defense Ministry, emphasized the historic magnitude of this deal, labeling it as the largest and most significant in Israel's history. Yoav Gallant echoed this sentiment, stating that this $3.5 billion sale is the most extensive agreement to date between Israel and Germany, symbolizing the depth of their security partnership. Gallant expressed pride in being able to reciprocate the significant contribution Germany has made to Israel's security since their diplomatic relations began.
German Ambassador to Israel, Steffen Seibert, affirmed Germany's commitment to Israel's security, citing their historical responsibility due to the Holocaust. He acknowledged Israel's advanced strategic air defense capabilities provided through the Arrow-3 system, which now plays a crucial role in Germany's security.
The financing for this deal was sourced from a 100 billion euro defense fund established by the German government in response to the Russian invasion of Ukraine. The collaboration in procuring the Arrow-3 system was necessitated by common threats faced by both nations, particularly underlining the Iranian missile threat, evidenced by their involvement with Hezbollah in Lebanon and attacks on Gulf states.
Gallant stressed the urgency of prioritizing security readiness and capabilities, especially in the face of potential Iranian aggression, alluding to the looming expiration of the 2015 Iran deal's sunset clause. In light of the success of the Arrow-3 sale and the imminent expiration of the missile embargo, Gallant affirmed Israel's readiness to expand defense and industrial cooperation with additional global partners.
The Arrow-3 system, developed by the Israel Missile Defense Organization and Israel Aerospace Industries, represents a pinnacle in missile defense technology. It boasts the capability to intercept ballistic missiles outside the Earth's atmosphere and forms an integral part of Israel's comprehensive defense system, complemented by systems like Iron Dome and David's Sling. Cooperation with the United States was crucial for this joint development, and the US officially approved the sale of the system on August 17.
This deal signifies not only a substantial advancement in missile defense capabilities but also a strengthening of the strategic partnership between Israel and Germany, paving the way for enhanced security cooperation and the potential to deter common threats effectively.
QUATRO Strategies International Inc. is the leading business insights and corporate strategy company based in Toronto, Ontario. Through our unique services, we counsel our clients on their key strategic issues, leveraging our deep industry expertise and using analytical rigor to help them make informed decisions to establish a competitive edge in the marketplace.
Interested in learning more?
Sign up for Top Insights Today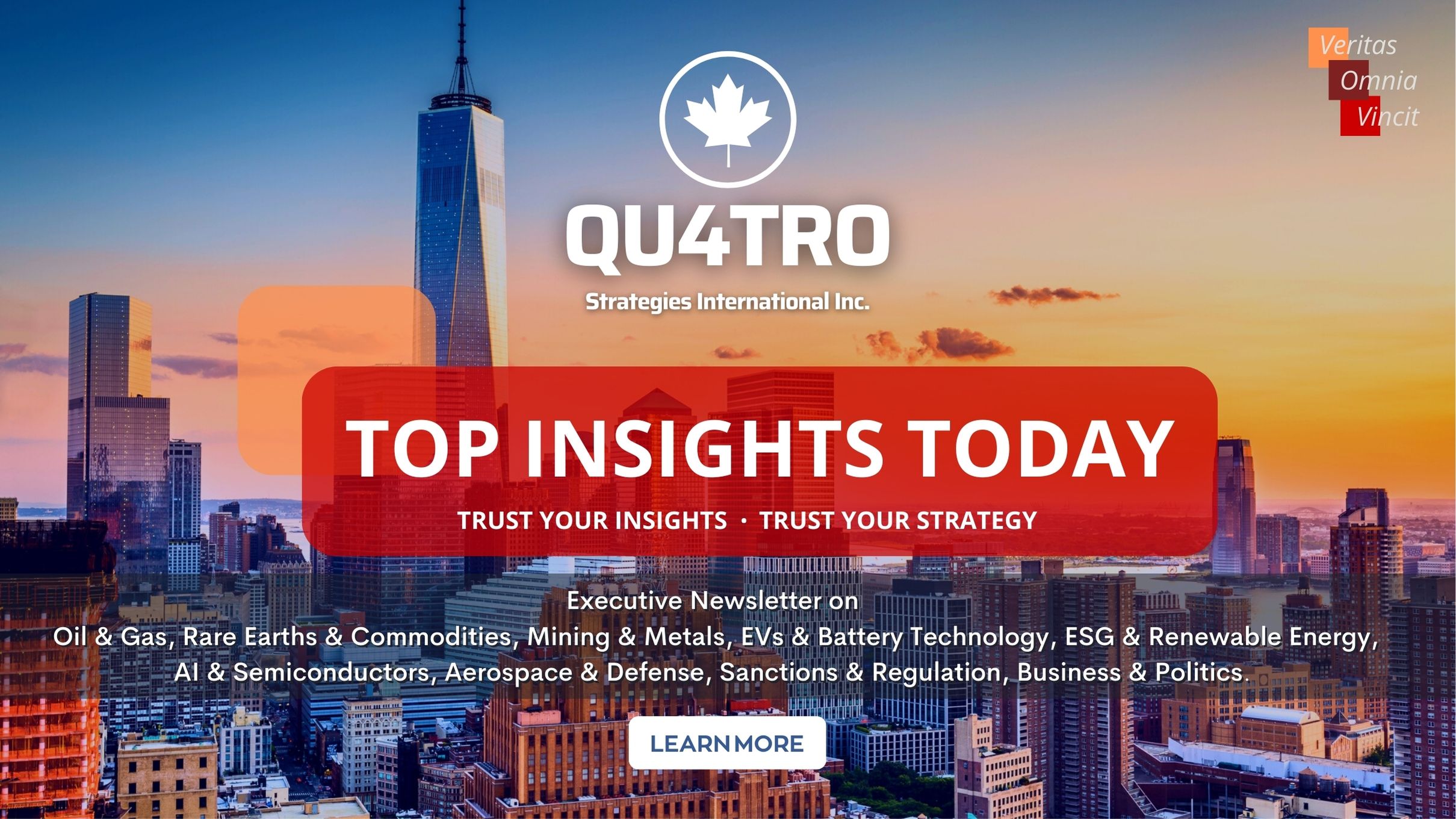 Top Insights Today delivers the latest insights straight to your inbox.
You will get daily industry insights on
Oil & Gas, Rare Earths & Commodities, Mining & Metals, EVs & Battery Technology, ESG & Renewable Energy, AI & Semiconductors, Aerospace & Defense, Sanctions & Regulation, Business & Politics.
Read more insights
Stay informed