Glencore backs Canadian lithium miner Tantalex's DR Congo operations
September 14, 2023
Posted by:

Quatro Strategies

Categories:

Africa, Mining & Metals, Rare Earths & Commodities
Glencore, the Swiss mining and trading company, has backed Tantalex Lithium, a Canadian junior miner focused on producing lithium from the Democratic Republic of Congo (DRC). Under the agreement, Glencore will pay Tantalex a staggered $5 million as part of a marketing off-take deal and will finance a third of the capital requirements for Tantalex's Manono tailings project in the DRC, provided certain conditions are met.
Tantalex's Manono tailings project in the DRC involves the extraction of lithium from tailings dams, which are common waste disposal methods for miners. The project holds the potential to produce lithium from tailings deposited several years ago, with some reaching maximum heights of 70 meters (230 feet), according to Tantalex.
This backing from Glencore marks a significant milestone in de-risking the Manono tailings project, as it brings Glencore's expertise and resources to the table. Glencore began trading lithium approximately a year ago but has stated that it has no interest in owning lithium assets outright.
Globally, mining companies and manufacturers are striving to secure lithium supplies, a key component for battery electric vehicles, as the world seeks faster alternatives to clean energy. Tantalex aims to become the first lithium producer in the DRC, and this partnership with Glencore is expected to play a pivotal role in achieving that goal.
Interested in learning more?
Sign up for Top Insights Today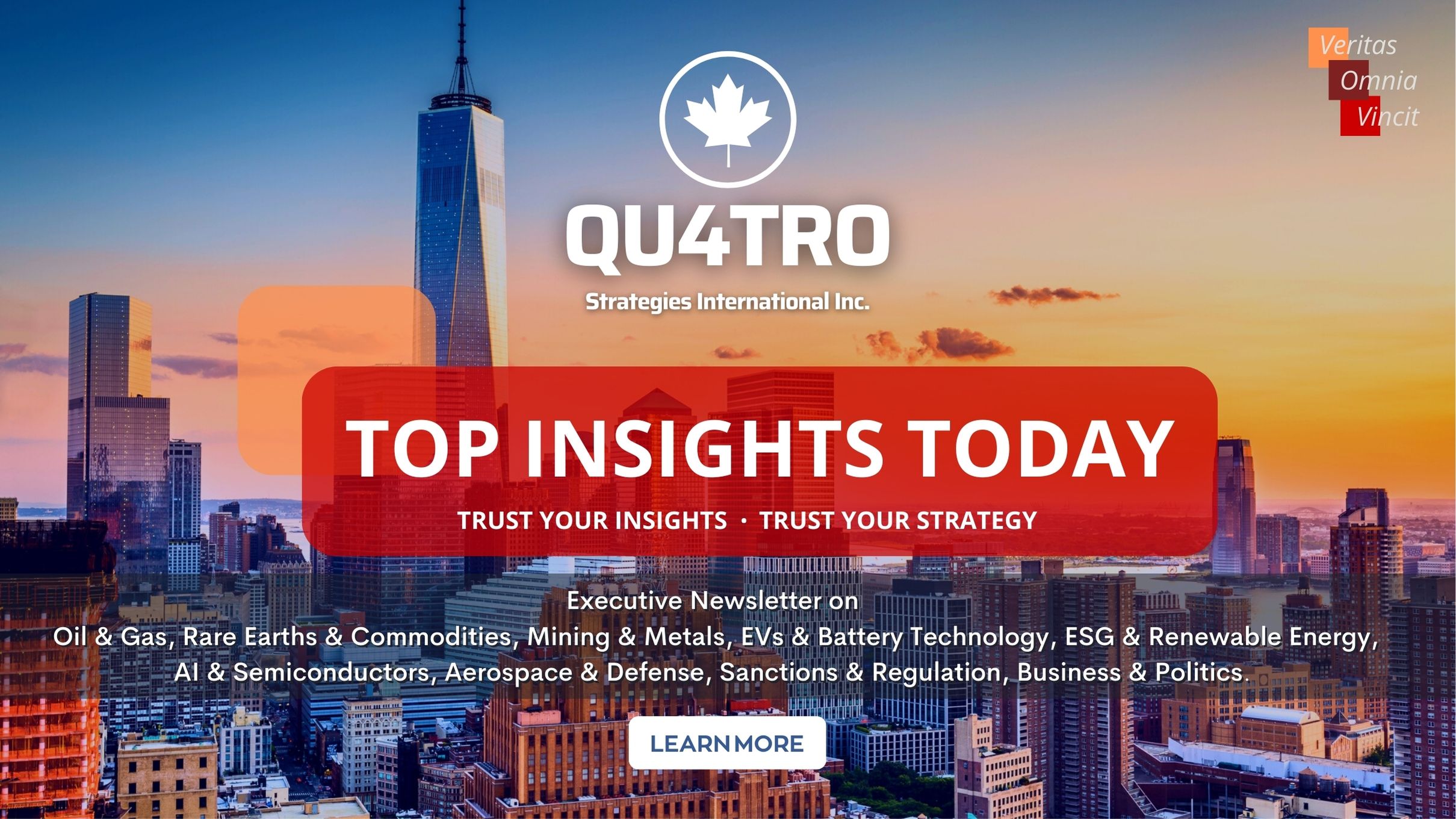 Top Insights Today delivers the latest insights straight to your inbox.
You will get daily industry insights on
Oil & Gas, Rare Earths & Commodities, Mining & Metals, EVs & Battery Technology, ESG & Renewable Energy, AI & Semiconductors, Aerospace & Defense, Sanctions & Regulation, Business & Politics.
Read more insights
Stay informed