Italy wants to supply natural gas, hydrogen to German state of Bavaria
September 27, 2023
Posted by:

Quatro Strategies

Categories:

Europe, Oil & Gas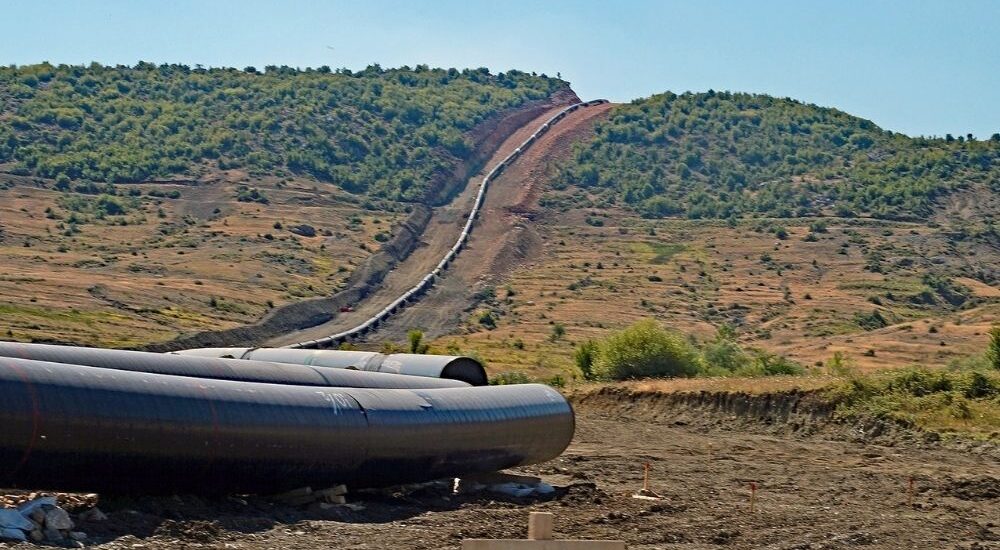 Italy is actively engaged in preliminary discussions with the German state of Bavaria regarding the supply of gas and hydrogen. Additionally, Italy is exploring opportunities to sell energy to Austria and Hungary, forming a part of its ambitious plan to position itself as an energy gateway between Europe and Africa. This strategic move is driven by Italy's objective to cater to the rising demand from neighboring countries looking to reduce their reliance on Russian gas.
Eni, the largest importer of natural gas in Italy, is adopting measures to counter the reduced supply of gas from Russia by significantly increasing gas shipments from Africa, where the company has had a substantial presence for many decades. In response to this growing demand, Eni and other Italian shippers are planning to step up their sales of excess gas, facilitating energy access to various countries.
Austria, Bavaria, and Hungary are prominent targets for Italy's energy supply plans via the Adriatic Line, a major gas pipeline project that Snam, the gas pipeline operator, aims to complete by 2027. This project is set to substantially increase the gas transport capacity from southern Italy to around 10 billion cubic meters annually within the next four years, potentially boosting Snam's revenue. Moreover, the Adriatic Line will enable Eni and other shippers to transport more gas extracted from Africa beyond the Alps, effectively expanding the markets for this fuel.
The Italian government, through the state-controlled Snam, is investing a substantial amount of 2.5 billion euros ($2.65 billion) in the Adriatic Line. This initiative is also in alignment with the planned SoutH2 network, aiming to transport hydrogen from Africa to northern Europe starting from 2030. To expedite this project and ensure energy security while advancing the green transition in the European Union, Rome has applied for approximately 400 million euros of funding from the European Union through the post-COVID RepowerEU initiative.
In response to inquiries about the possibility of receiving gas supplies from southern Europe, including Italy and Croatia, a spokesperson for Bavaria's regional government stated their intent to explore all avenues to bring sufficient gas and hydrogen to Bavaria from multiple directions, including the south. Bavaria is committed to ensuring a robust energy supply and is actively engaged in discussions and planning with relevant stakeholders to achieve this goal.
Markus Kerber, the Chief Strategist of the German center-right CDU party and former State Secretary for the Interior Ministry, highlighted the significance of industry-intensive Bavaria in striving to secure deals that bolster its energy security. This move is seen as a precautionary measure considering potential delays or obstructions in infrastructure in northern Germany. Thus, Bavaria is actively seeking a 'plan B' to ensure uninterrupted energy access.
Italy, once heavily reliant on Russian gas, now primarily imports gas from North Africa through various shippers, including Eni. With an eye on boosting development in Africa and curbing mass immigration, the Italian government views strengthening energy infrastructure as a key part of its "Mattei plan." This plan is named after Eni's founder, Enrico Mattei, and aims to shape future policies to enhance development in Africa while supporting Italy's goal of increasing energy exports.
Italy's strategic initiative to position itself as an energy gateway between Europe and Africa has multifaceted objectives, including energy security, green transition facilitation, and economic development. By leveraging its energy resources and enhancing infrastructure, Italy seeks to play a crucial role in meeting the growing energy demands of neighboring countries and contributing to the broader European energy landscape.
QUATRO Strategies International Inc. is the leading business insights and corporate strategy company based in Toronto, Ontario. Through our unique services, we counsel our clients on their key strategic issues, leveraging our deep industry expertise and using analytical rigor to help them make informed decisions to establish a competitive edge in the marketplace.
Interested in learning more?
Sign up for Top Insights Today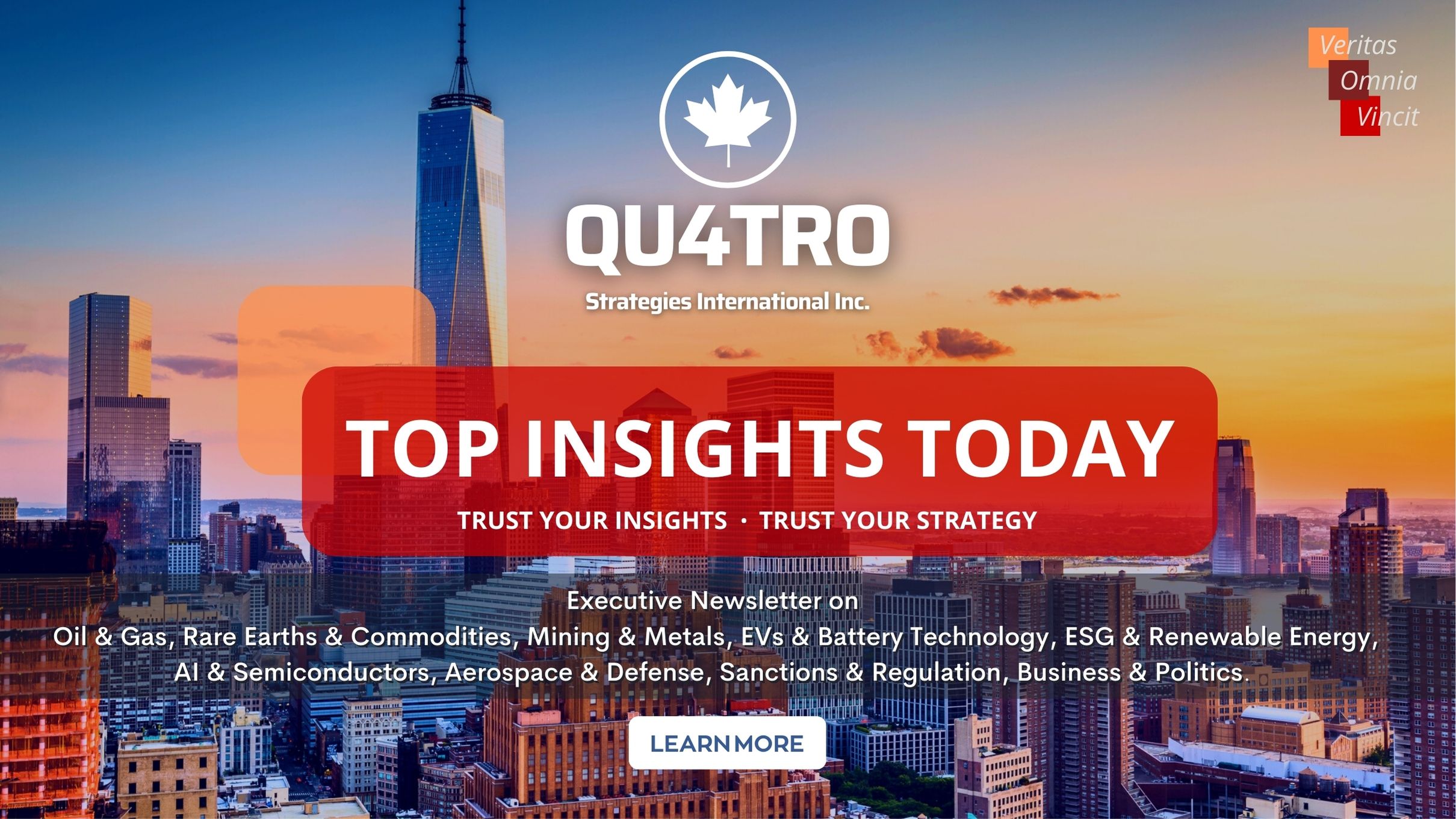 Top Insights Today delivers the latest insights straight to your inbox.
You will get daily industry insights on
Oil & Gas, Rare Earths & Commodities, Mining & Metals, EVs & Battery Technology, ESG & Renewable Energy, AI & Semiconductors, Aerospace & Defense, Sanctions & Regulation, Business & Politics.
Read more insights
Stay informed