WELCOME!
login successful
Read insights
NOW YOU CAN ACCESS MEMBERS ONLY INSIGHTS
ASK
industry experts
Plan it here
ONLINE CONSULTING ON YOUR DEMAND
Get your daily Business Brief
Business Brief delivers the latest insights straight to your inbox
You'll get daily industry insights on
Energy, Cleantech, Oil & Gas, Mining, Defense, Aviation, Construction, Transportation, Online Retail, Bigtech, Finance and Politics of Business
Join us in removing CO2 from atmosphere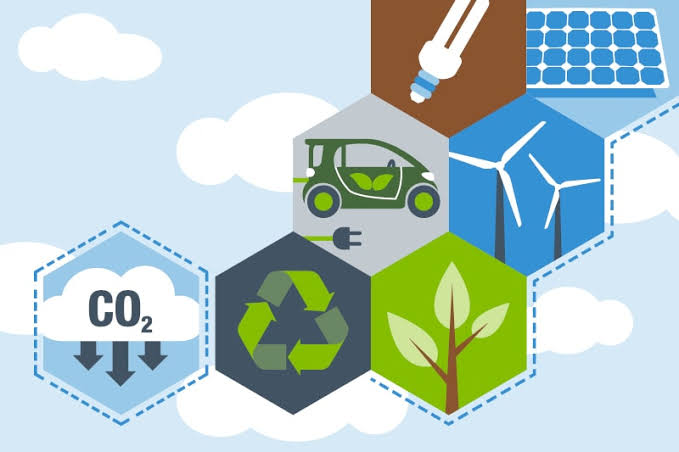 QUATRO International Inc. will contribute 1% of your purchase to remove CO2 from the atmosphere.
We allocate your contributions towards projects that remove carbon dioxide (CO2) from the atmosphere, primarily by purchasing the permanent removal of CO2 at a particular price per ton.
Learn more about our services
Choose one of our flexible consulting models
Collaborative Model
A traditional view of consultants is that they are experts who largely work alone in their client's organizations. They do some very complex analysis, generate highly technical recommendations and then bestow them upon clients — for the clients to implement later on. That's not the case with QU4TRO. In collaborative consulting model, we seamlessly integrate ourselves in our clients's organization and work as a team member in designated structures to ensure a sustainable success. Contact us to learn more on how we support businesses with our Collaborative Business Model.
Contact us to learn more >
Continuous Model
Very few complex problems are solved merely by just an advice of an expert consultant. Instead, they are solved from a cycle of continuous learning between the consultant and client. Therefore, the goal of our Continuous Business Model is to ensure a continued focus on Key Performance Indicators while generating asymmetrical knowledge to conduct a systematic analysis of our client's activities and assess changes over time, through indicator dashboards. A plan will be subsequently delivered for the purpose of improving KPIs. Contact us to learn more on how we support businesses with our Continuous Business Model.
Contact us to learn more >
Project-Based Model
A standard project typically has the following four major phases; initiation, planning, implementation, and closure, each with its own agenda of tasks and issues. Taken together, these phases represent the path a project takes from the beginning to its end and are generally referred to as the project "life cycle." In our Project-based Model, we provide strategy planning and implemantation support to our clients as well as contributing to risk management and key issues handling during the life cycle of a project. Contact us to learn more on how we support businesses with our Project-based Business Model.
Contact us to learn more >
Instant Model
The fast pace of business landscape often pushes decision makers to act upon inadequate knowledge of the matter they are dealing with and sometimes what you need is a consultation about a challenging situation you're facing at the moment. If you have a burning issue you need to tackle and need results in a span of days, our Instant Business Model is the right choice for you. Contact us to learn more on how we support businesses with our Project-based Business Model.
Contact us to learn more >
About Us
Quatro Strategies International Inc. is a Business Insights, Government Relations and Political Consultancy firm based in Toronto, Ontario. Through our unique services, we counsel our clients on their key strategic issues, leveraging our deep industry expertise and using analytical rigor to help them make informed decisions more quickly and solve their toughest and most critical business problems.
We advise and support global and local companies that are leaders in their industries like clean-tech, energy, oil and gas, defense, manufacturing, retail, health and construction.  Given our expertise in political consultancy, we also provide candidate development, political communication strategy, political strategy development, political campaign management, media relations and e-campaigning in political consultancy domain.

Frequently Asked Questions
Q-HUB is the source of unique insights on both business and politics. It is a portal that serves anyone, anywhere in the world who is in need of timely, credible and actionable insights that are not publicly available. It is technologically advanced and easy to use.
It provides the answers to three critical questions on every single entry in the portal so that you can use this information to create new opportunities or devise a new strategy or come up with an action plan in your domain.
Why is this important?
What are the implications for future?
How should you act on this?
It also gives you the opportunity ask your own questions to our experts face to face by setting up your own meeting on your matter on interest.
With smart filters at your disposal, you can go back in time and see related insights in the archive or filter the insights by industry, country or date.
Another highly important future Q-HUB provides to its members is the Special Reports. When logged in, you can access the Special Reports on specific issues which gives in-depth analysis of certain developments with special insights only available to Q-HUB members.
You can go here >>> , choose the membership plan that best suits you and sign up to Q-HUB to start your 7-day free access.
You will not be charged your chosen membership plan fee until the end of your 7-day free trial, so you don't have pay anything just for trying something new.