Nvidia announces AI partnership with India's Reliance, Tata
September 13, 2023
Posted by:

Quatro Strategies

Categories:

AI & Semiconductors, India, United States
Nvidia, the U.S. semiconductor giant, has unveiled strategic AI partnerships with two Indian conglomerates, Reliance Industries and Tata Group. These collaborations are aimed at developing cloud infrastructure, language models, and generative applications.
In its partnership with Reliance Industries, Nvidia will provide the necessary computing power for constructing a cloud AI infrastructure platform. Reliance's subsidiary, Jio, will be responsible for managing and maintaining the infrastructure, as well as engaging with customers. The initiative aims to create AI applications and services for Jio's vast customer base, which includes 450 million telecom users. Additionally, Reliance will offer energy-efficient AI infrastructure to scientists, developers, and startups across India.
Nvidia's partnership with Tata Consultancy Services (TCS), India's top software services exporter, will focus on building and processing generative AI applications and a supercomputer. This collaboration will also involve upskilling TCS's extensive workforce of 600,000 employees. The agreement is expected to drive AI-led transformations across various Tata Group companies, spanning manufacturing to consumer businesses.
These collaborations come at a pivotal moment for Nvidia as it seeks to deepen its presence in India's emerging AI ecosystem. They align with the company's efforts to overcome export restrictions affecting its chip sales to certain countries, including China.
Nvidia's CEO, Jensen Huang, recently met with Indian Prime Minister Narendra Modi to explore India's potential in the AI sector. These partnerships position Nvidia to play a significant role in India's AI landscape, as the company leverages its expertise in AI hardware and infrastructure.
Notably, Nvidia holds a dominant position globally in providing computing systems for applications like ChatGPT, which is a prominent generative AI chatbot developed by OpenAI.
Reliance Industries, led by Mukesh Ambani, aims to bolster India's digital infrastructure to accommodate the substantial computational demands of AI. As part of the collaboration, Reliance will gain access to Nvidia's latest AI chips, including the Grace Hopper Superchip, optimized for AI inference functions.
These developments align with Reliance's broader strategy to expand its digital services beyond telecommunications and tap into AI-driven opportunities, such as personalized recommendations and cross-selling products and services.
In a related report, it was also noted that Reliance is contemplating entry into semiconductor manufacturing in India, reflecting the conglomerate's ambitions in the tech and semiconductor sectors.
Interested in learning more?
Sign up for Top Insights Today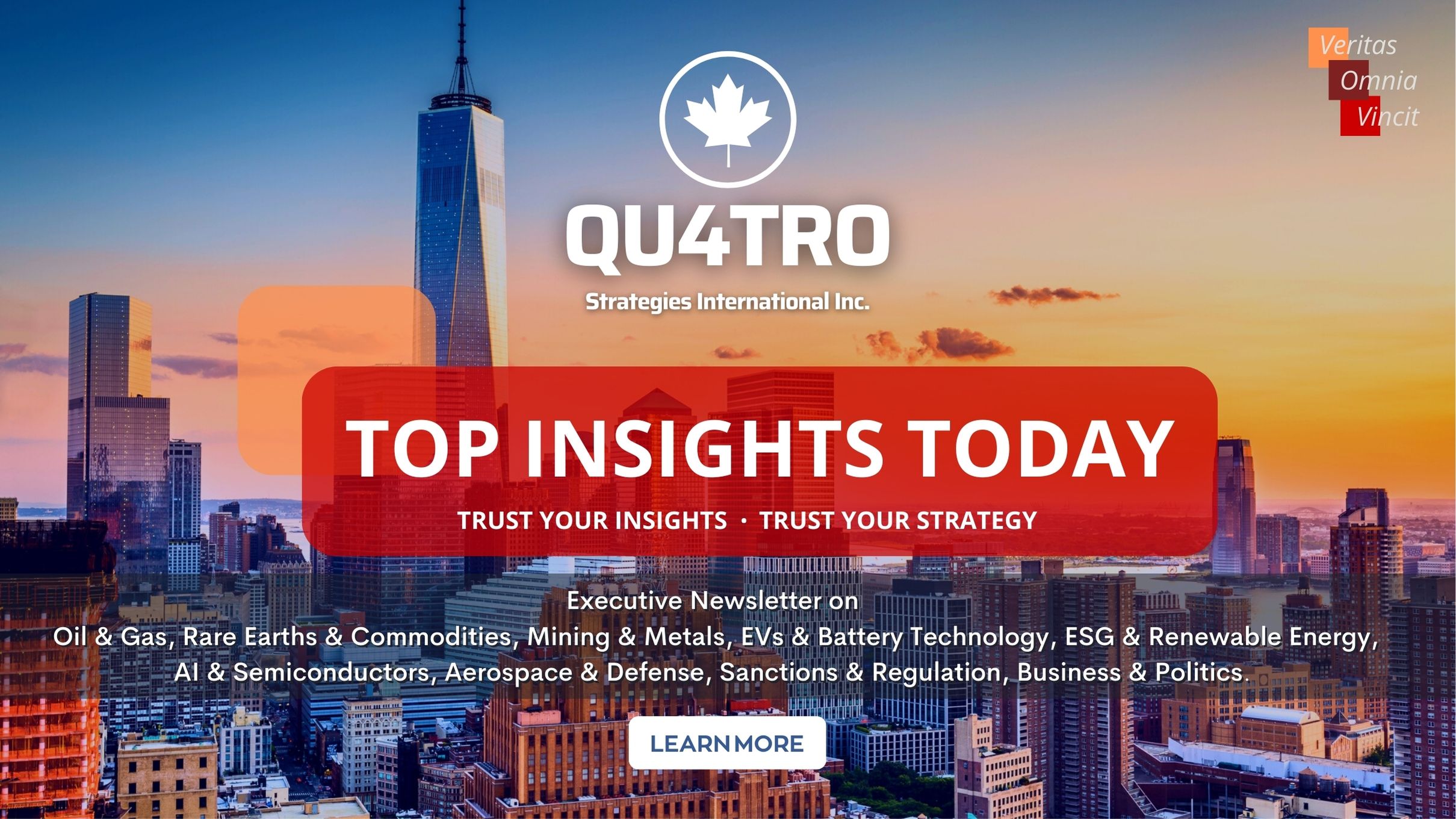 Top Insights Today delivers the latest insights straight to your inbox.
You will get daily industry insights on
Oil & Gas, Rare Earths & Commodities, Mining & Metals, EVs & Battery Technology, ESG & Renewable Energy, AI & Semiconductors, Aerospace & Defense, Sanctions & Regulation, Business & Politics.
Read more insights
Stay informed