Peru wants to revive foreign investments in mining
September 28, 2023
Posted by:

Quatro Strategies

Categories:

Americas, Mining & Metals, Rare Earths & Commodities
Peru is striving to regain stability and boost mining investment, particularly in its significant copper industry, the second-largest globally. The country has faced a challenging year marked by prolonged protests, prompting a forecasted 18% decline in mining investment for this year. At a mining conference in Arequipa, Prime Minister Alberto Otarola reassured mining leaders that efforts were underway to address political instability and streamline environmental permitting regulations.
However, senior mining executives expressed concerns about the persisting governance weaknesses, unclear rules, and bureaucratic hurdles affecting investment. While copper output has rebounded, consistent decline in investment poses risks to production and the broader economy, considering mining comprises 60% of Peru's total exports.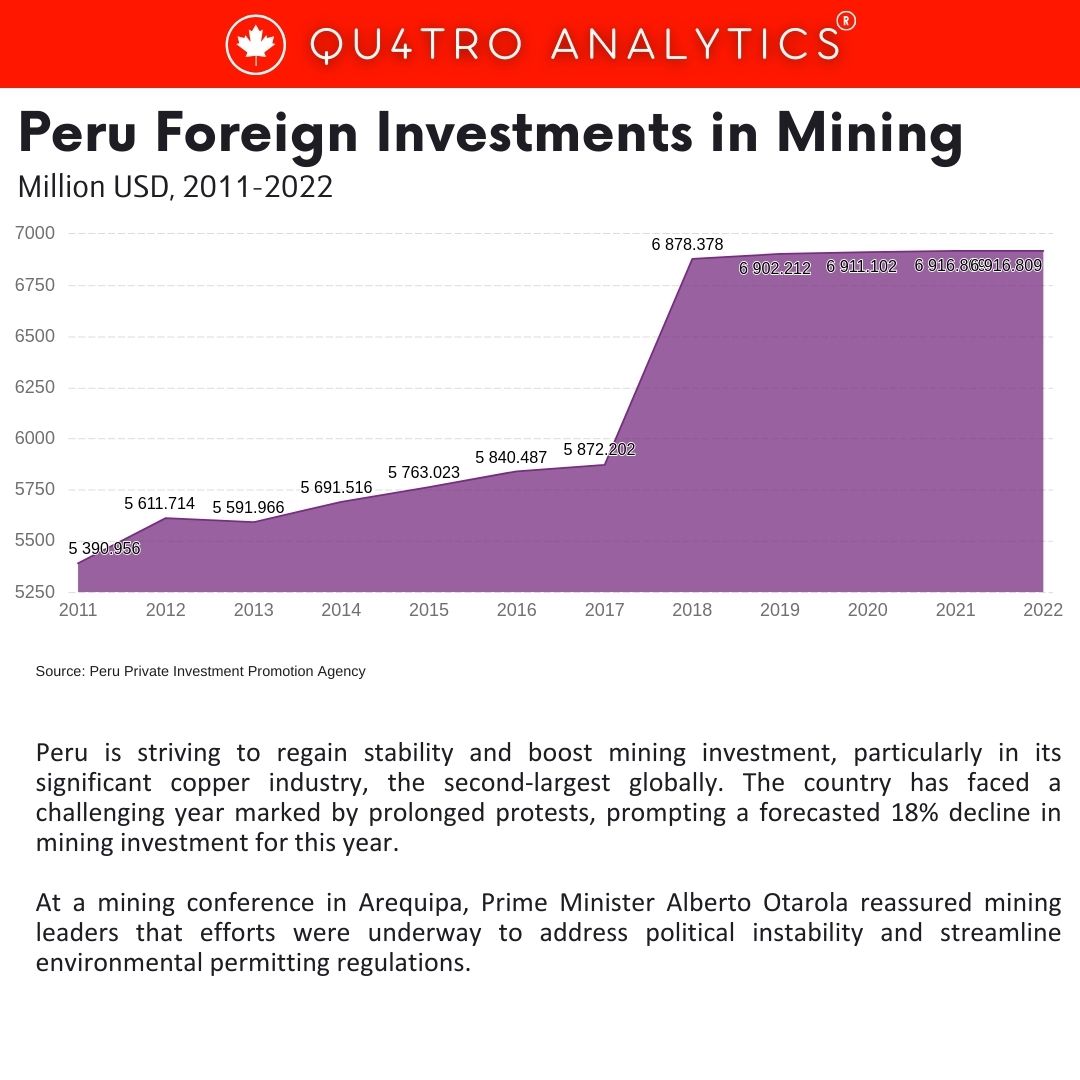 Among the concerns raised were uncertainties surrounding laws limiting the use of contractors in mining operations, a crucial cost-cutting strategy. President Dina Boluarte assumed office amid political turmoil, and the industry calls for clearer mining policies and smoother approval processes for expansion projects to encourage investment.
In an effort to stabilize the sector, the government aims to unlock projects, with a focus on expansions and medium-sized ventures. However, major investments like the Anglo American's Quellaveco project, a significant contributor to production, have been exceptional. Victor Gobitz, president of Peru's largest copper mine, Antamina, emphasized the need for more agility in approving expansion projects and developing local areas around mines to prevent conflicts. Despite Peru's growth, its institutional and political maturity has not matched the pace, reflecting a fragmented political system impacting the entire nation.
QUATRO Strategies International Inc. is the leading business insights and corporate strategy company based in Toronto, Ontario. Through our unique services, we counsel our clients on their key strategic issues, leveraging our deep industry expertise and using analytical rigor to help them make informed decisions to establish a competitive edge in the marketplace.
Interested in learning more?
Sign up for Top Insights Today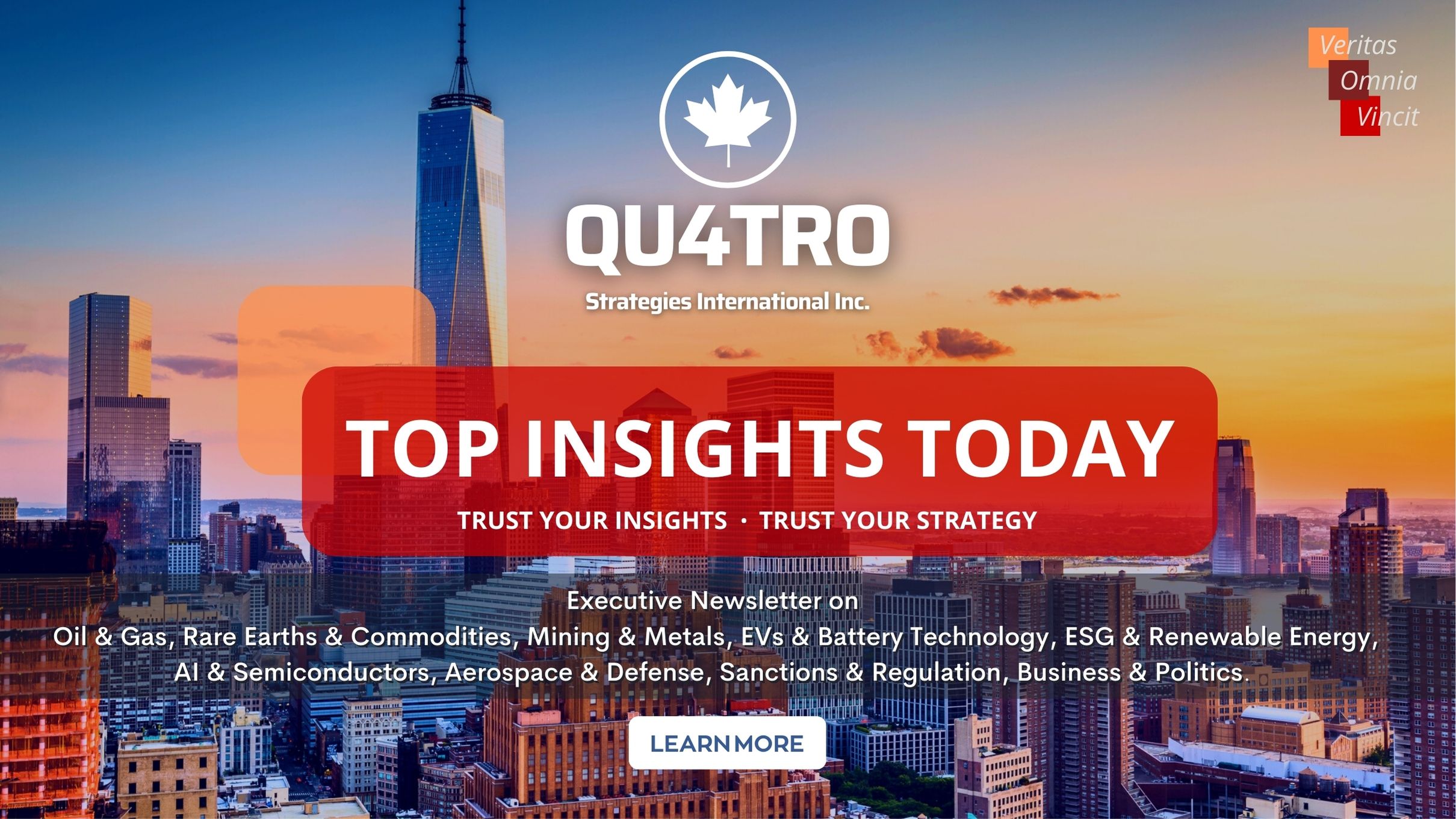 Top Insights Today delivers the latest insights straight to your inbox.
You will get daily industry insights on
Oil & Gas, Rare Earths & Commodities, Mining & Metals, EVs & Battery Technology, ESG & Renewable Energy, AI & Semiconductors, Aerospace & Defense, Sanctions & Regulation, Business & Politics.
Read more insights
Stay informed