Rare earth prices in China soared to 20-month high
September 8, 2023
Posted by:

Quatro Strategies

Categories:

Asia Pacific, China, Mining & Metals, Rare Earths & Commodities
Chinese rare earth prices have experienced a significant surge, reaching their highest levels in 20 months. This price escalation can be attributed to the suspension of mining operations in Myanmar, which is a major producer of rare earth elements. Dysprosium oxide prices, for instance, have climbed to 2,610 yuan ($356) per kilogram, marking their highest point since May 2022. Similarly, terbium oxide prices have risen to 8,600 yuan per kilogram, a level not seen since July 2022.
The primary cause of this surge is the temporary halt in mining activities in Myanmar's Pangwa region, specifically in Kachin State, which happens to be the country's primary source of rare earth elements. This suspension is part of preparations for inspections scheduled to take place on September 6-7. Analysts have reported that local miners are currently awaiting further instructions from inspection teams, indicating that production has not yet resumed.
The importance of Myanmar as a rare earth producer is underscored by the fact that it accounted for 38% of rare earth imports into China during the January to July period, according to Chinese trade data. Moreover, in 2022, Myanmar was the fourth-largest source of rare earth mining, as reported by the U.S. Geological Survey.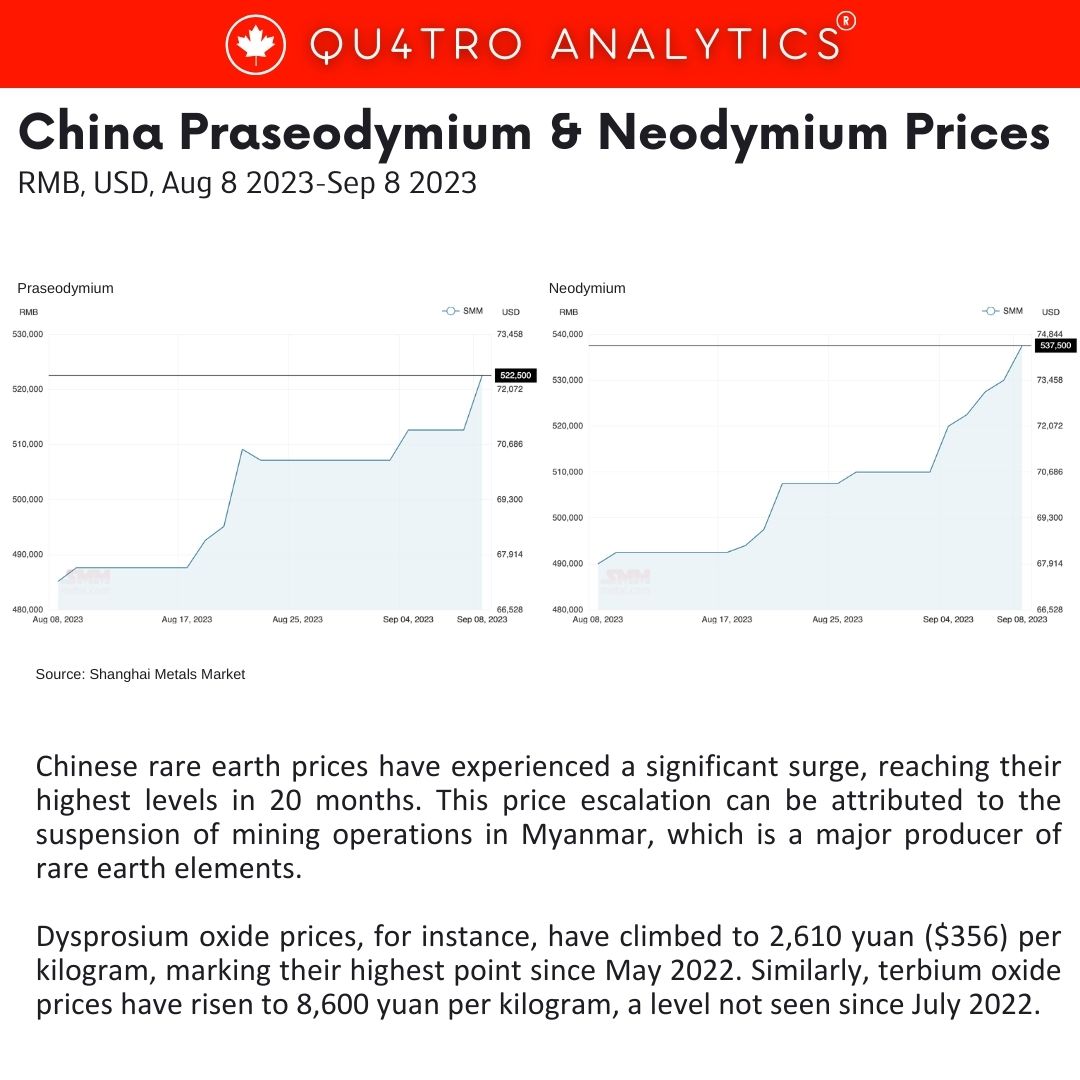 While analysts expect that the disruption in Myanmar's feedstock supply could last for one to three weeks, they don't anticipate any significant impact on the supply-demand balance for 2023. However, there are expectations of short-term upward movements in pricing due to the prevailing uncertainty and suppliers holding back materials in anticipation of higher prices.
Several factors have contributed to this price hike. The possibility of supply disruptions due to environmental inspections in Jiangxi province, a major rare earth production hub in China, has added to concerns. Additionally, some rare earth consumers are stockpiling cargoes in anticipation of higher prices during China's public holiday from September 29 to October 6. Finally, there are expectations of increased demand during the peak consumption months of September and October.
Overall, these factors have led to the surge in rare earth prices, and China's import volumes of rare earths have reflected this trend. Imports surged by 76% year-on-year to 12,673 metric tons in August, and the total volume for the first eight months of the year increased by 54.4% to 118,426 tons. This combination of supply disruptions and growing demand has created upward pressure on rare earth prices.
Interested in learning more?
Sign up for Top Insights Today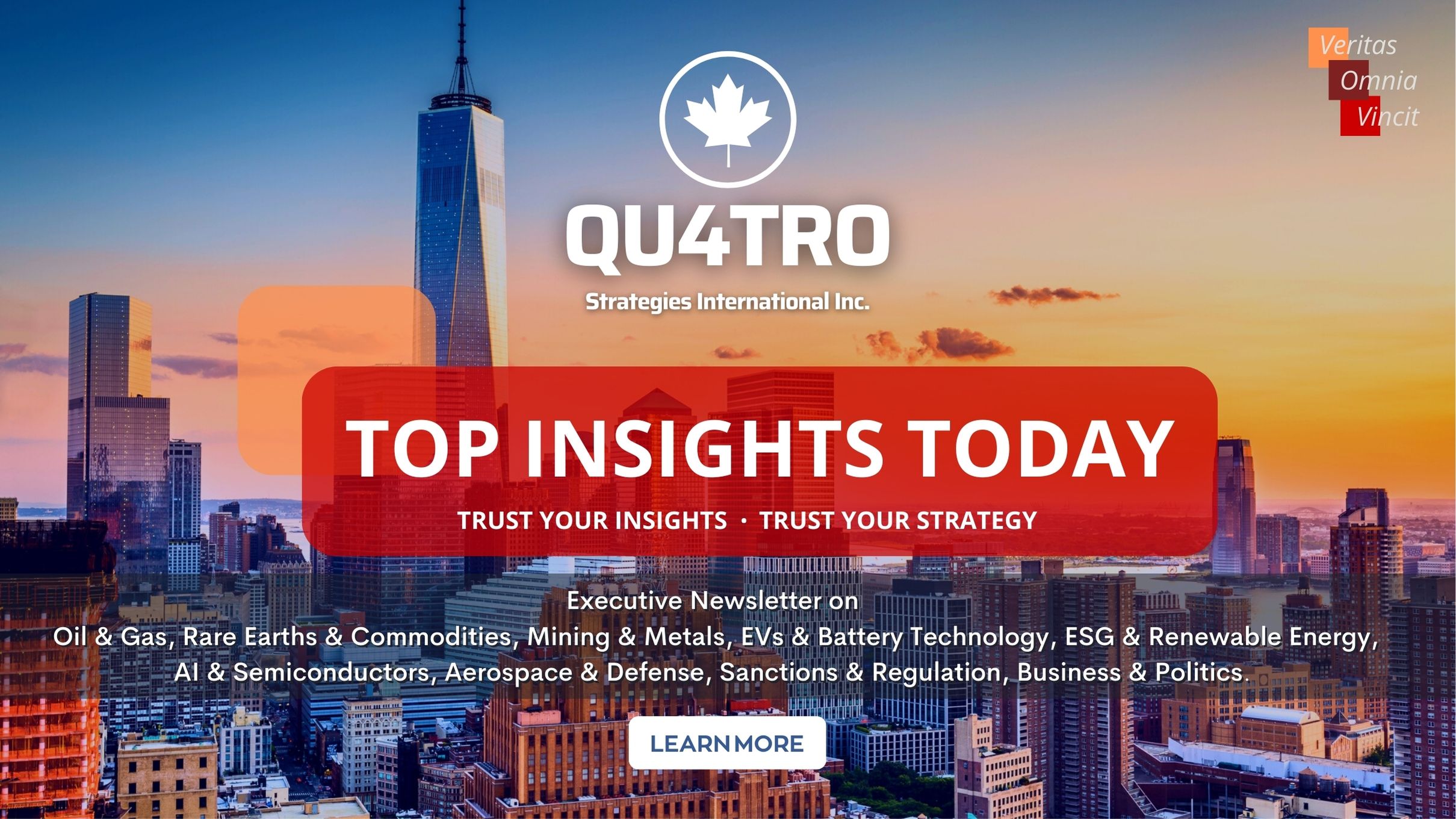 Top Insights Today delivers the latest insights straight to your inbox.
You will get daily industry insights on
Oil & Gas, Rare Earths & Commodities, Mining & Metals, EVs & Battery Technology, ESG & Renewable Energy, AI & Semiconductors, Aerospace & Defense, Sanctions & Regulation, Business & Politics.
Read more insights
Stay informed