Russia bans diesel and gasoline exports amid fuel crunch
September 22, 2023
Posted by:

Quatro Strategies

Categories:

Europe, Oil & Gas, Sanctions & Regulation
Russia has implemented a significant and immediate ban on the export of gasoline and diesel to countries outside a specific group of ex-Soviet states. This move is aimed at stabilizing the domestic fuel market and reducing prices for consumers. The prohibition doesn't apply to fuel supplied under inter-governmental agreements to members of the Eurasian Economic Union, a coalition that includes Belarus, Kazakhstan, Armenia, and Kyrgyzstan.
The primary objective of this ban is to prevent unapproved "grey" exports of motor fuels. The Russian government, in a statement, noted that these temporary restrictions are designed to saturate the fuel market, which, in turn, should lead to lower prices for consumers. The ban is open-ended, and further actions will depend on the saturation levels of the market, according to Pavel Sorokin, Russian First Deputy Energy Minister.
The backdrop to this decision is a series of fuel shortages experienced in Russia in recent months. Wholesale fuel prices have surged, although retail prices have been capped to mitigate their impact in line with official inflation measures.
This fuel crunch has been particularly challenging in some parts of Russia's southern agricultural regions, where fuel is essential for harvesting. A severe crisis in the fuel sector could also pose political challenges for the Kremlin, especially with a presidential election scheduled for March.
Various factors have contributed to the fuel market's challenges, including maintenance at oil refineries, transportation bottlenecks, and the depreciation of the rouble, which incentivizes fuel exports.
In response to the fuel crisis, Russia had already reduced its seaborne diesel and gasoil exports by nearly 30% in September compared to August, reflecting the extent of the challenges facing the fuel market.
The Russian government also highlighted previous measures taken to stabilize the fuel situation, including increasing mandatory supply volumes of motor gasoline and diesel fuel to commodity exchanges and implementing daily monitoring of fuel purchases for agricultural producers, with prompt volume adjustments as needed.
Overall, this ban on fuel exports is a strategic move by Russia to address the immediate challenges in its domestic fuel market, while ensuring stability and availability for essential sectors like agriculture. It also reflects the government's concern for potential political ramifications in the lead-up to the presidential election.
By QUATRO Strategies International Inc.
QUATRO Strategies International Inc. is the leading business insights and corporate strategy company based in Toronto, Ontario. Through our unique services, we counsel our clients on their key strategic issues, leveraging our deep industry expertise and using analytical rigor to help them make informed decisions to establish a competitive edge in the marketplace.
Interested in learning more?
Sign up for Top Insights Today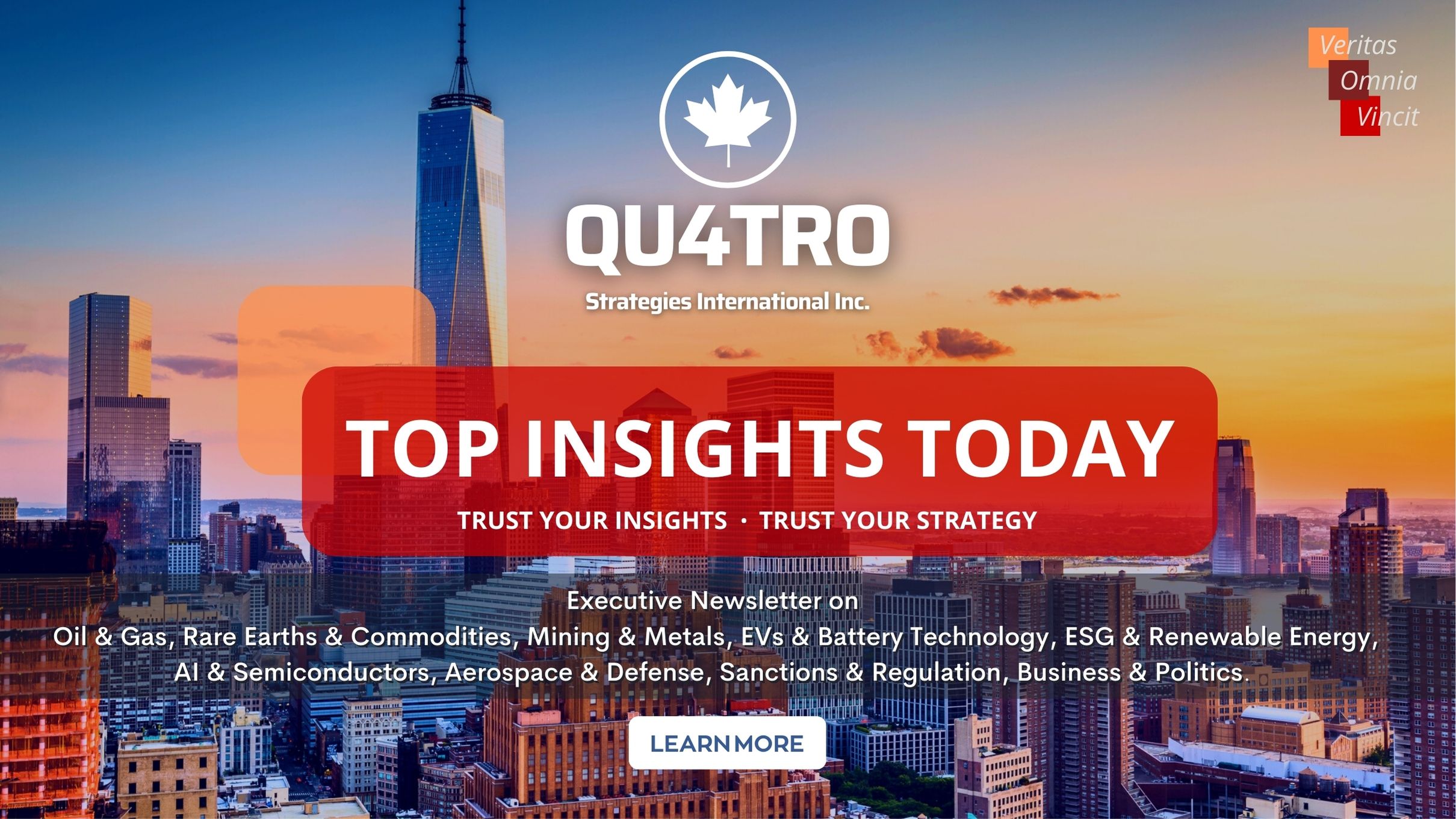 Top Insights Today delivers the latest insights straight to your inbox.
You will get daily industry insights on
Oil & Gas, Rare Earths & Commodities, Mining & Metals, EVs & Battery Technology, ESG & Renewable Energy, AI & Semiconductors, Aerospace & Defense, Sanctions & Regulation, Business & Politics.
Read more insights
Stay informed