Saudi Arabia, Russia agree to extend oil output cuts until the end of 2023
September 6, 2023
Posted by:

Quatro Strategies

Categories:

Europe, Middle East, Oil & Gas, Sanctions & Regulation
Saudi Arabia and Russia have jointly announced that they will extend voluntary oil production cuts until the end of the year. This decision, which came as a surprise to many in the oil market, will keep approximately 1.3 million barrels per day off the global market. Despite rising oil prices and expectations of tight supply in the fourth quarter, the two major oil-producing nations have chosen to maintain these cuts.
The news of the extension caused oil prices to rise, with Brent crude surpassing $90 per barrel for the first time since November. This decision is seen as a setback for U.S. President Joe Biden, who has been urging OPEC+ (the alliance of OPEC and non-OPEC oil-producing countries led by Russia) to increase production to lower energy costs and support the global economy.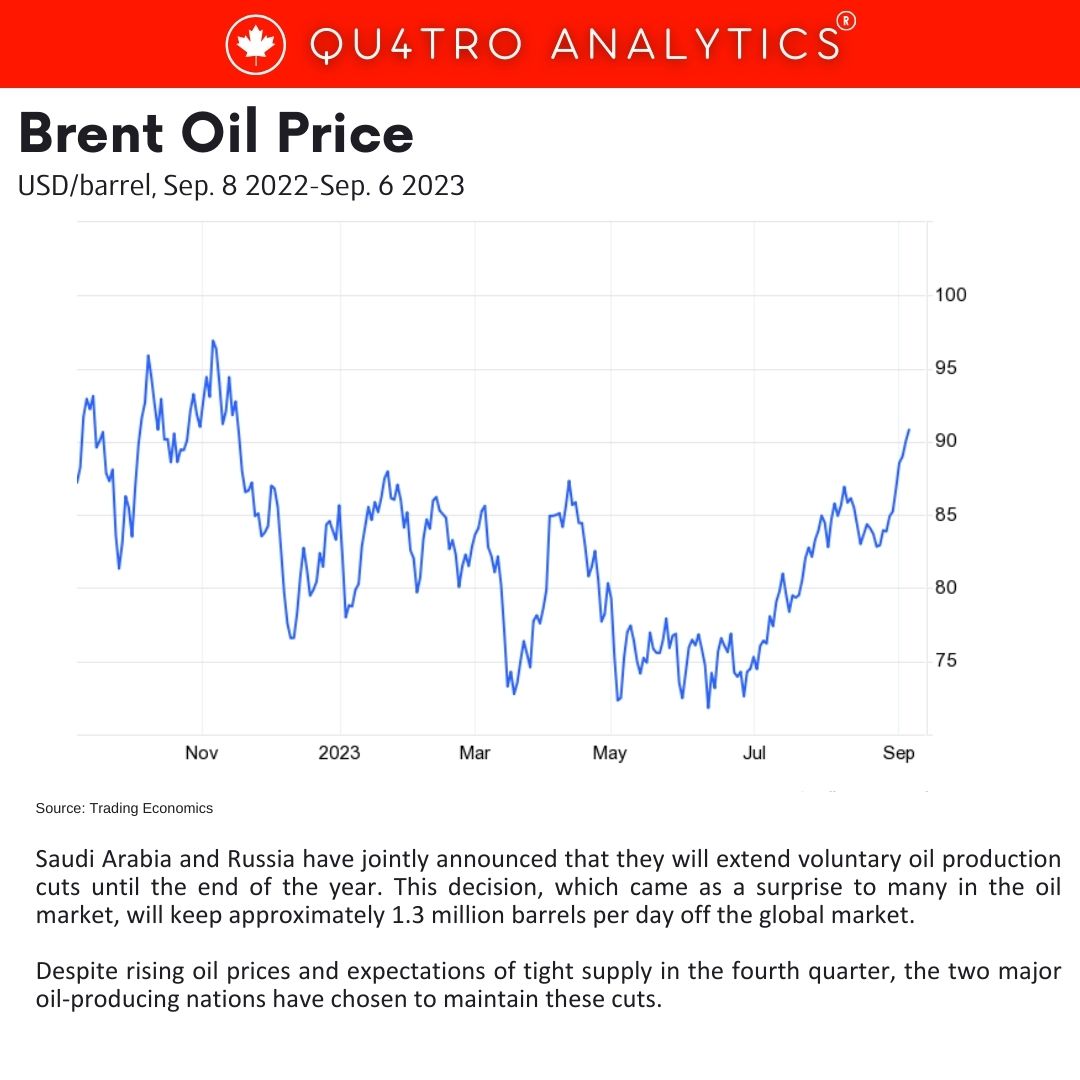 Saudi Arabia will continue its voluntary oil output cut of 1 million barrels per day (bpd) for an additional three months, extending until the end of December 2023. Russia, on the other hand, will extend its voluntary reduction of oil exports by 300,000 bpd until the end of this year. Both countries have stated that they will review these cut decisions on a monthly basis, considering adjustments based on market conditions.
These voluntary production cuts are in addition to the April cut agreed upon by several OPEC+ producers, which is set to extend until the end of 2024. While Saudi Arabia and Russia have cited market stability as their reason for these cuts, they have also expressed concerns about the value of their oil exports being impacted by Western central bank policies, which have included extensive money printing.
For Saudi Arabia and Russia, these cuts serve both economic and geopolitical purposes. They help to keep oil prices elevated, providing more revenue to their respective governments. Additionally, the move allows them to maintain a degree of influence in global oil markets, particularly at a time when geopolitical tensions, such as Russia's war in Ukraine, are affecting the energy landscape.
Interested in learning more?
Sign up for Top Insights Today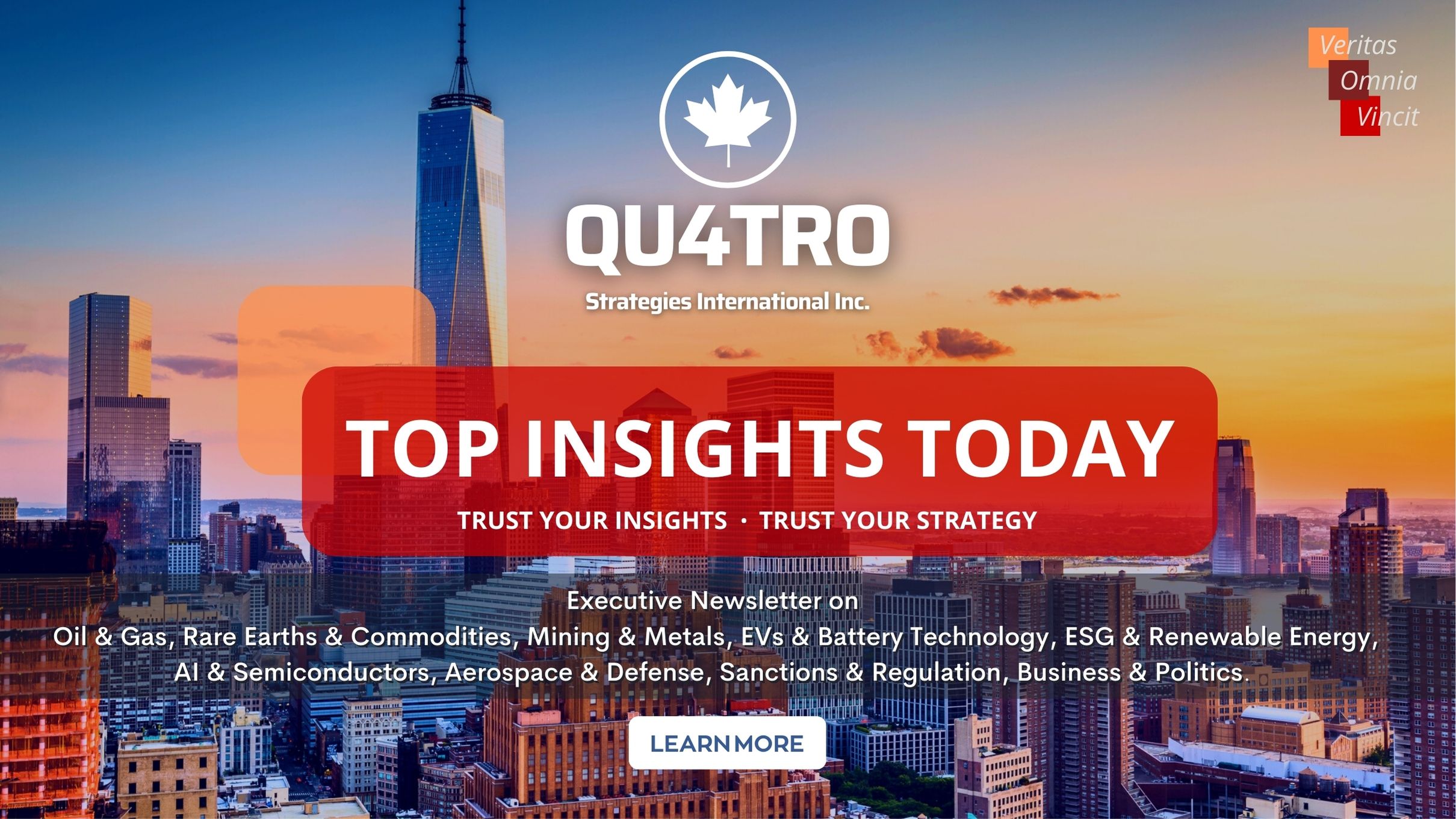 Top Insights Today delivers the latest insights straight to your inbox.
You will get daily industry insights on
Oil & Gas, Rare Earths & Commodities, Mining & Metals, EVs & Battery Technology, ESG & Renewable Energy, AI & Semiconductors, Aerospace & Defense, Sanctions & Regulation, Business & Politics.
Read more insights
Stay informed