Saudi Arabia's Acwa signed green hydrogen deals with six Italian companies including Eni
September 5, 2023
Posted by:

Quatro Strategies

Categories:

ESG & Renewable Energy, Europe, Middle East
Saudi Arabia's private utility developer, Acwa Power, has signed a series of partnership agreements with six Italian companies to explore the development of green hydrogen and water desalination projects. These agreements were signed during the Saudi-Italian Investment Forum held in Milan. The collaborations will involve research and development activities and the exchange of expertise.
The Italian companies involved in these partnerships include Eni, one of the world's largest energy majors; A2A, a utility and waste management company; De Nora, a provider of industrial solutions; Italmatch Chemicals, a specialty additives manufacturer; Rina, a classification and engineering solutions provider; and Confindustria, a federation representing small, medium, and large enterprises.
These collaborations aim to facilitate knowledge sharing and technical expertise exchange between Acwa Power and its Italian counterparts. Acwa Power is actively developing green hydrogen projects, including a $5 billion green hydrogen-based ammonia production plant in Saudi Arabia's Neom smart city, which will use renewable power sources for hydrogen production. The company plans to replicate similar projects elsewhere.
The agreements also highlight Acwa Power's ambition to foster transformative opportunities for Italian and European companies in Saudi Arabia and promote sustainable progress in Italy and Europe by providing green hydrogen and technical expertise. Green hydrogen is seen as a key enabler of the transition to cleaner energy systems, and international partnerships are essential for its development and deployment.
These partnerships open doors for collaborative projects in the fields of green hydrogen production, water desalination, and renewable energy development, aligning with global efforts to combat climate change and reduce carbon emissions.
Interested in learning more?
Sign up for Top Insights Today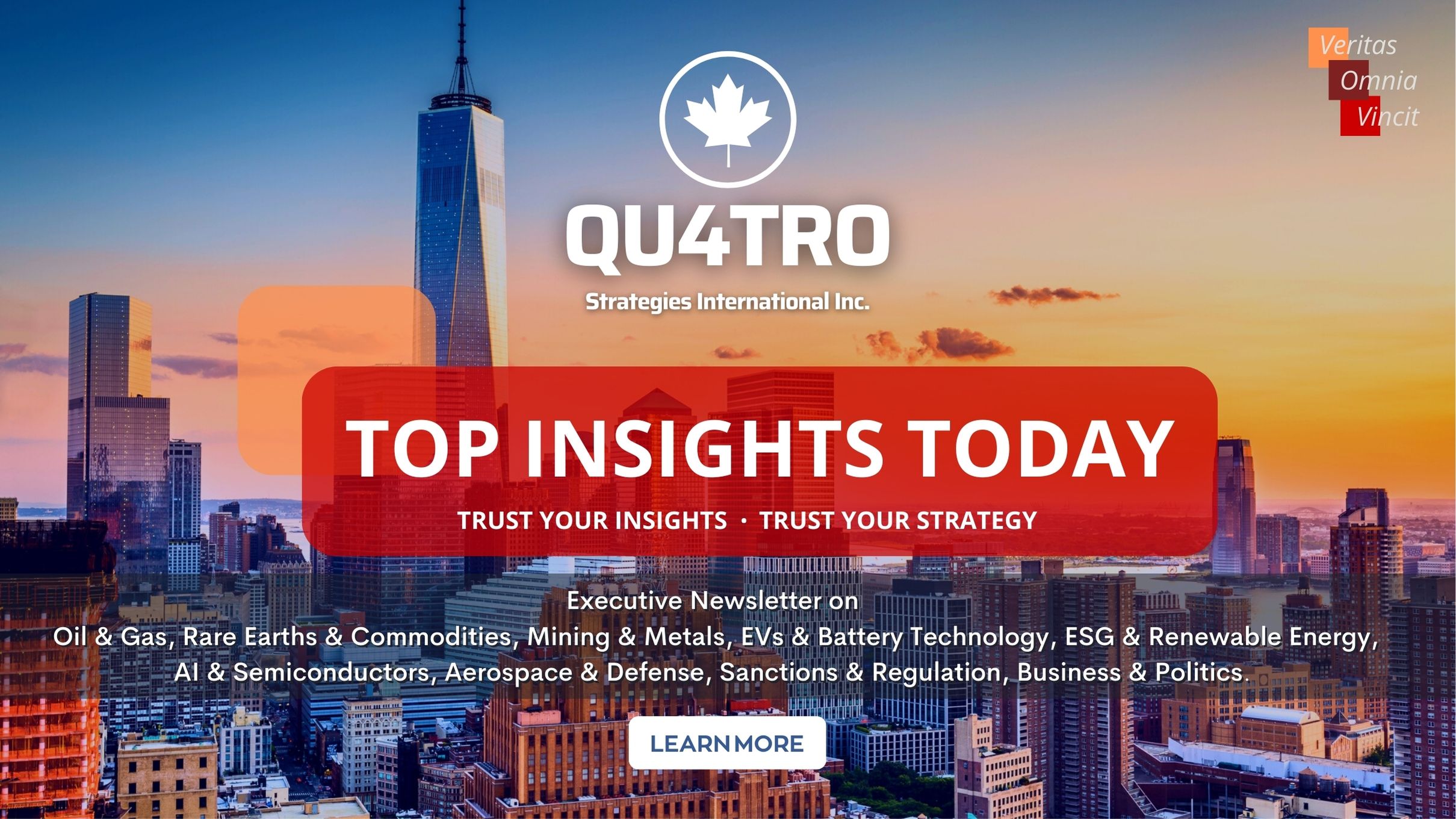 Top Insights Today delivers the latest insights straight to your inbox.
You will get daily industry insights on
Oil & Gas, Rare Earths & Commodities, Mining & Metals, EVs & Battery Technology, ESG & Renewable Energy, AI & Semiconductors, Aerospace & Defense, Sanctions & Regulation, Business & Politics.
Read more insights
Stay informed