South Korea's arms exports skyrocket as nations build up stocks amid the Ukraine War
September 18, 2023
Posted by:

Quatro Strategies

Categories:

Aerospace & Defense, Asia Pacific, Europe
South Korea's arms industry is experiencing an unexpected and impressive surge, positioning itself as the world's fastest-growing arms exporter, with sales more than doubling in the year 2022. This remarkable upswing is primarily due to the escalating demand for howitzers and other weapons following Russia's invasion of Ukraine. South Korean arms manufacturers, particularly companies like Hanwha Aerospace, have proven adept at replenishing supplies quickly and at a lower cost compared to many Western competitors.
The 155mm K9 self-propelled howitzer, a formidable artillery piece, has emerged as a flagship product of South Korea's arms exports. Notably, it has become one of the most sought-after weapons globally, driving the nation's burgeoning arms industry. Countries such as Poland, Norway, and Estonia have turned to South Korea's K9 howitzers, finding them attractive not only for their effectiveness but also due to their affordability and faster delivery times compared to Western alternatives.
To comprehend this surge, one must delve into South Korea's history and geopolitical context. The country has maintained a robust defense production ecosystem for decades, honing its capabilities to manufacture weapons for its own defense requirements. South Korea, situated in a region where the threat of conflict has been constant—particularly from its heavily armed neighbor, North Korea—has invested strategically in artillery and weaponry suited for attrition warfare.
For many Western nations, the nature of warfare and defense priorities shifted after the Cold War. Following a reduction in defense budgets, European nations redirected their focus away from heavy artillery and tanks, assuming that large-scale land wars were less likely. In contrast, South Korea, facing a persistent threat, made consistent efforts to develop its defense production capacity. This foresight, combined with a continuing threat landscape, allowed South Korea to build a robust defense production ecosystem, securing its military's needs and preparing it to meet global demand.
The international demand for South Korean arms has further been propelled by their value as a political and military partner. Countries within the North Atlantic Treaty Organization (NATO) recognized South Korea as a nation sharing similar threat perceptions. Consequently, South Korean weapons, built on U.S. and German technology transfers, found favor among NATO members seeking reliable defense partners.
Hanwha Group, a key player in South Korea's arms industry, has significantly contributed to the country's emergence as a major arms exporter. The group's commitment to consistent investments in manufacturing processes has laid the foundation for this recent surge in arms exports. For instance, the K9 howitzer, produced by Hanwha Aerospace, is a testament to years of steady investments and advancements in manufacturing technologies, allowing for the current capacity expansion.
This significant growth in South Korea's arms exports not only underscores its increasing influence on the global arms market but also highlights a shift in the dynamics of defense production. The ability to rapidly replenish supplies at competitive costs is a critical factor, particularly in the context of today's swiftly evolving geopolitical landscape. South Korea, a nation with a history of preparedness, is now reaping the benefits of its forward-thinking approach, transforming itself from an importer to a significant exporter of arms on the world stage.
Interested in learning more?
Sign up for Top Insights Today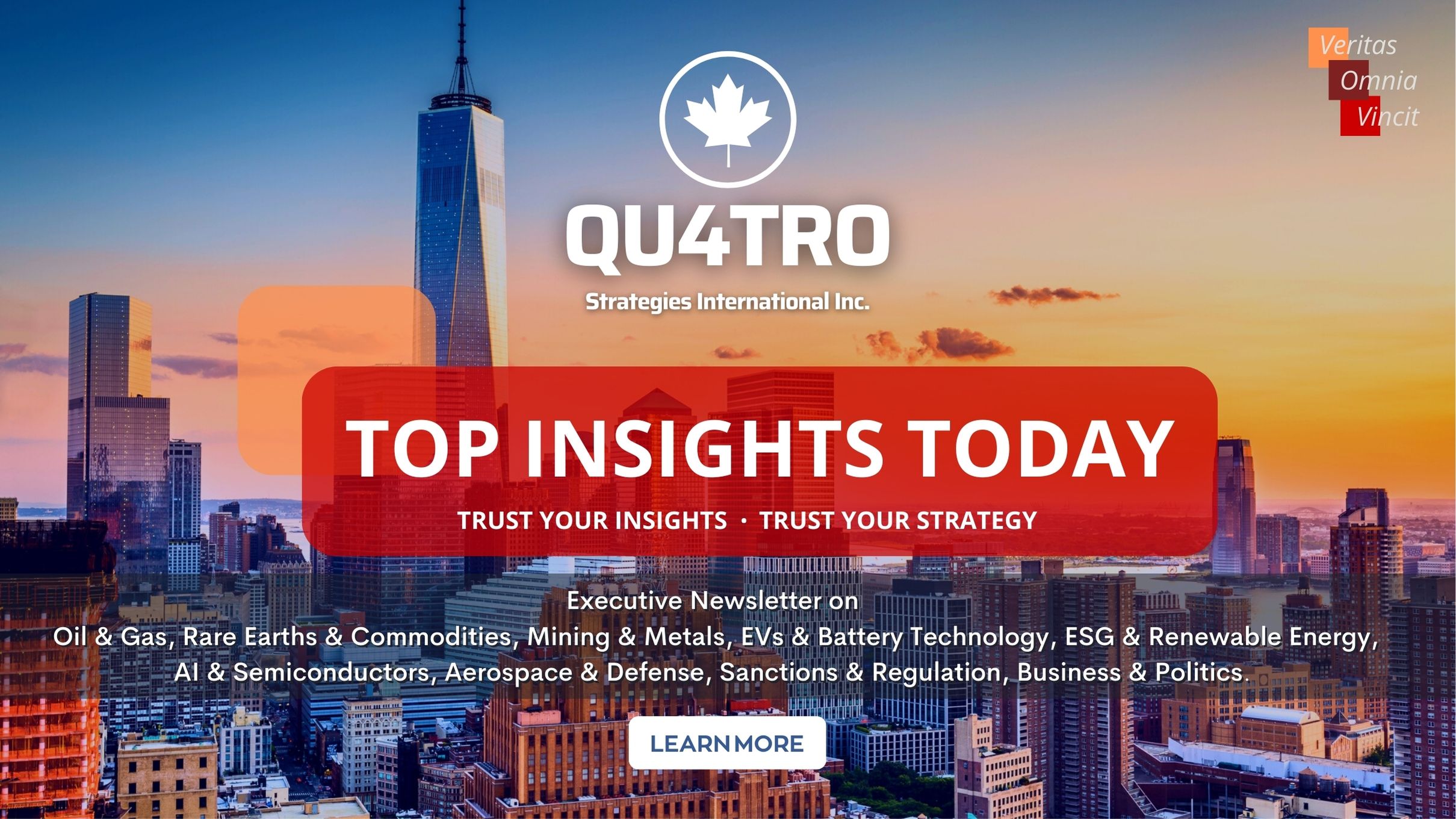 Top Insights Today delivers the latest insights straight to your inbox.
You will get daily industry insights on
Oil & Gas, Rare Earths & Commodities, Mining & Metals, EVs & Battery Technology, ESG & Renewable Energy, AI & Semiconductors, Aerospace & Defense, Sanctions & Regulation, Business & Politics.
Read more insights
Stay informed