U.S. drafting proposal to ease sanctions on Venezuela's oil sector
August 24, 2023
Posted by:

Quatro Strategies

Categories:

Americas, Oil & Gas, Sanctions & Regulation, United States
U.S. officials are reportedly working on a proposal to ease sanctions on Venezuela's oil sector, allowing more companies and countries to import Venezuelan crude oil. This proposed easing of sanctions would be contingent on Venezuela moving toward holding a free and fair presidential election. Sanctions were imposed on Venezuela's oil sector following President Nicolas Maduro's disputed 2018 reelection, which many Western nations deemed fraudulent.
The U.S. government has previously used the prospect of easing sanctions as an incentive for negotiations, although only a few authorizations have been granted, including one to Chevron, which has been allowed to expand operations in Venezuela and export oil to the United States.
The Biden administration has indicated that sanctions relief for Venezuela could be considered if the country takes significant steps to restore democracy, including holding free and fair elections. However, the White House spokesperson noted that Venezuela has not yet met the necessary conditions to restore democracy.
Under the current proposal, the U.S. is considering a structured approach to reframe oil sanctions on Venezuela. This could enable European and other regions to resume imports of Venezuelan oil, provided certain political demands, including a presidential election, are met. The proposed framework would likely maintain restrictions on trading Venezuelan oil with countries such as China, Iran, and Russia, which are already under separate U.S. sanctions.
While an early version of this proposal was reportedly rejected by Dinorah Figuera, the head of Venezuela's opposition-led National Assembly, due to concerns about the lack of concrete steps taken by Maduro towards fair elections, this type of negotiation tool could be revisited in future talks with Maduro's representatives.
Venezuela has faced significant political and economic challenges in recent years, and the situation has been complicated by international sanctions. The possibility of easing sanctions on the oil sector could be a pivotal point in ongoing negotiations and efforts to restore political stability and economic growth in the country.
Interested in learning more?
Sign up for Top Insights Today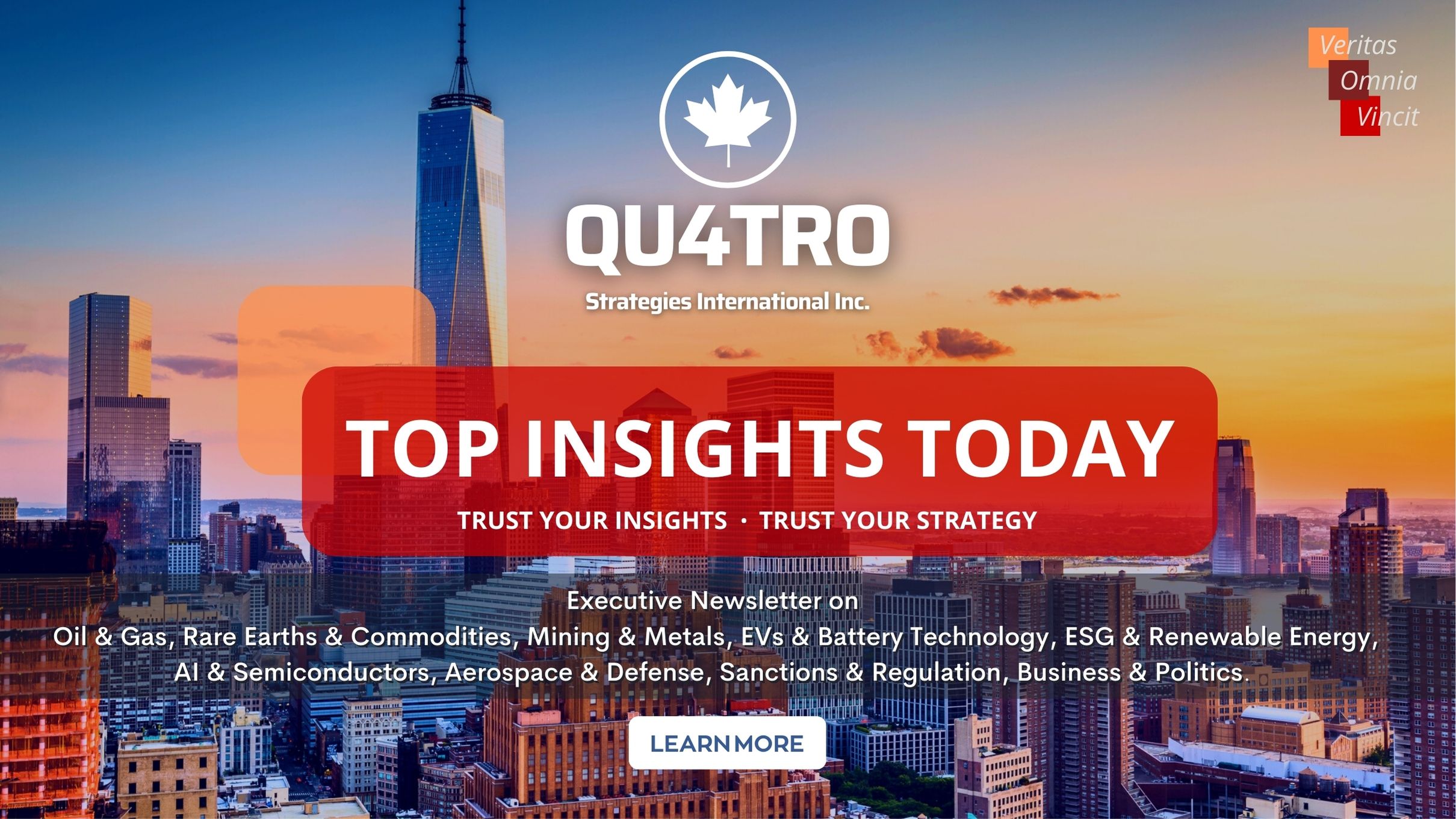 Top Insights Today delivers the latest insights straight to your inbox.
You will get daily industry insights on
Oil & Gas, Rare Earths & Commodities, Mining & Metals, EVs & Battery Technology, ESG & Renewable Energy, AI & Semiconductors, Aerospace & Defense, Sanctions & Regulation, Business & Politics.
Read more insights
Stay informed