U.S. EV maker Lucid opens first overseas plant in Saudi Arabia
September 29, 2023
Posted by:

Quatro Strategies

Categories:

EVs & Battery Technology, Middle East, United States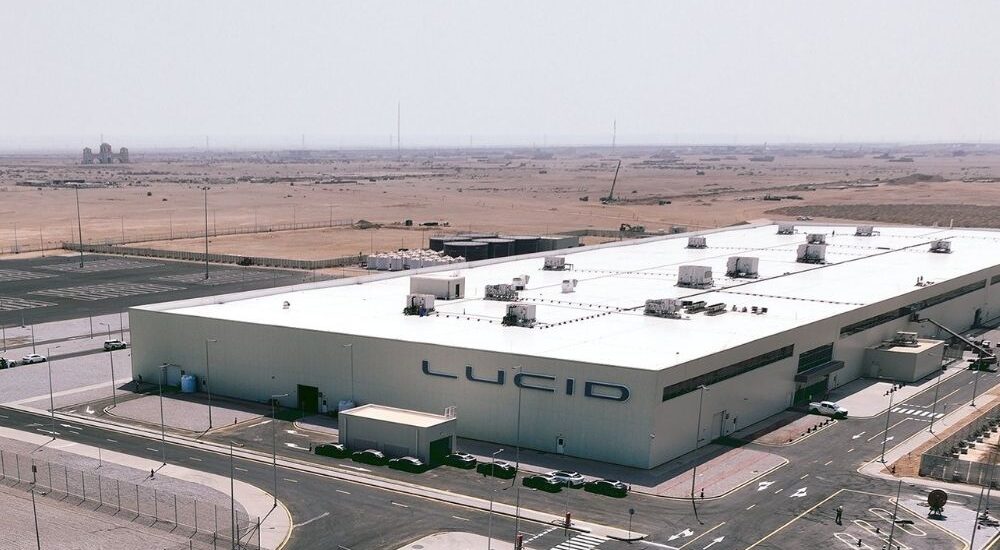 Lucid Group, a prominent player in the electric vehicle (EV) manufacturing space, has celebrated the inauguration of its first international manufacturing facility in Jeddah, Saudi Arabia. This milestone is part of a broader agreement structured to bolster Saudi Arabia's ambitious agenda for electrification. The agreement, revealed in the preceding year, outlines Saudi Arabia's commitment to procure a substantial number of vehicles from Lucid, potentially amounting to 100,000 units, over a period of ten years.
This move aligns with the kingdom's strategic plan to diversify its revenue streams and diminish its dependence on oil-related income. The plan is to venture into the competitive realm of the EV industry, a domain where countries like China and the United States have traditionally held sway.
Notably, Saudi Arabia's sovereign wealth fund, which is also Lucid's largest shareholder, has been designated with the pivotal task of driving the kingdom's electrification ambitions. The fund's involvement is a strategic endeavor to navigate a path towards sustainability and economic diversification.
In the year 2022, the kingdom unveiled its inaugural EV brand, Ceer, and concurrently announced substantial investments amounting to $6 billion directed towards a steel plate mill complex and an EV battery metals plant. These investments underscore Saudi Arabia's commitment to foster a robust EV industry within its borders.
The EV industry leader, Tesla, is also reportedly in early-stage discussions regarding the establishment of a manufacturing plant in Saudi Arabia, illustrating the region's attractiveness for global EV giants. Lucid's new manufacturing plant, named AMP-2, situated in King Abdullah Economic City (KAEC), will serve as an assembly hub for their luxury electric sedan, the Lucid Air.
Initially, the plant will have a production capacity of 5,000 units per year. However, there are ambitious plans to scale this up substantially, aiming to reach an annual production capacity of 155,000 units in the foreseeable future. This expansion demonstrates Lucid's commitment to meeting the growing demand for EVs and aligning with the surging interest in sustainable transportation options.
Saudi Arabia's Public Investment Fund, holding slightly over 60% of Lucid Group, invested a substantial $1.8 billion as part of Lucid's private stock offering in May. This investment reaffirms the fund's support for Lucid's mission and underlines its commitment to the success of the burgeoning EV manufacturer.
This venture stands as a testament to Lucid's commitment to expanding its global footprint and contributing to the ongoing transformation of the global automotive landscape towards sustainability and electrification.
QUATRO Strategies International Inc. is the leading business insights and corporate strategy company based in Toronto, Ontario. Through our unique services, we counsel our clients on their key strategic issues, leveraging our deep industry expertise and using analytical rigor to help them make informed decisions to establish a competitive edge in the marketplace.
Interested in learning more?
Sign up for Top Insights Today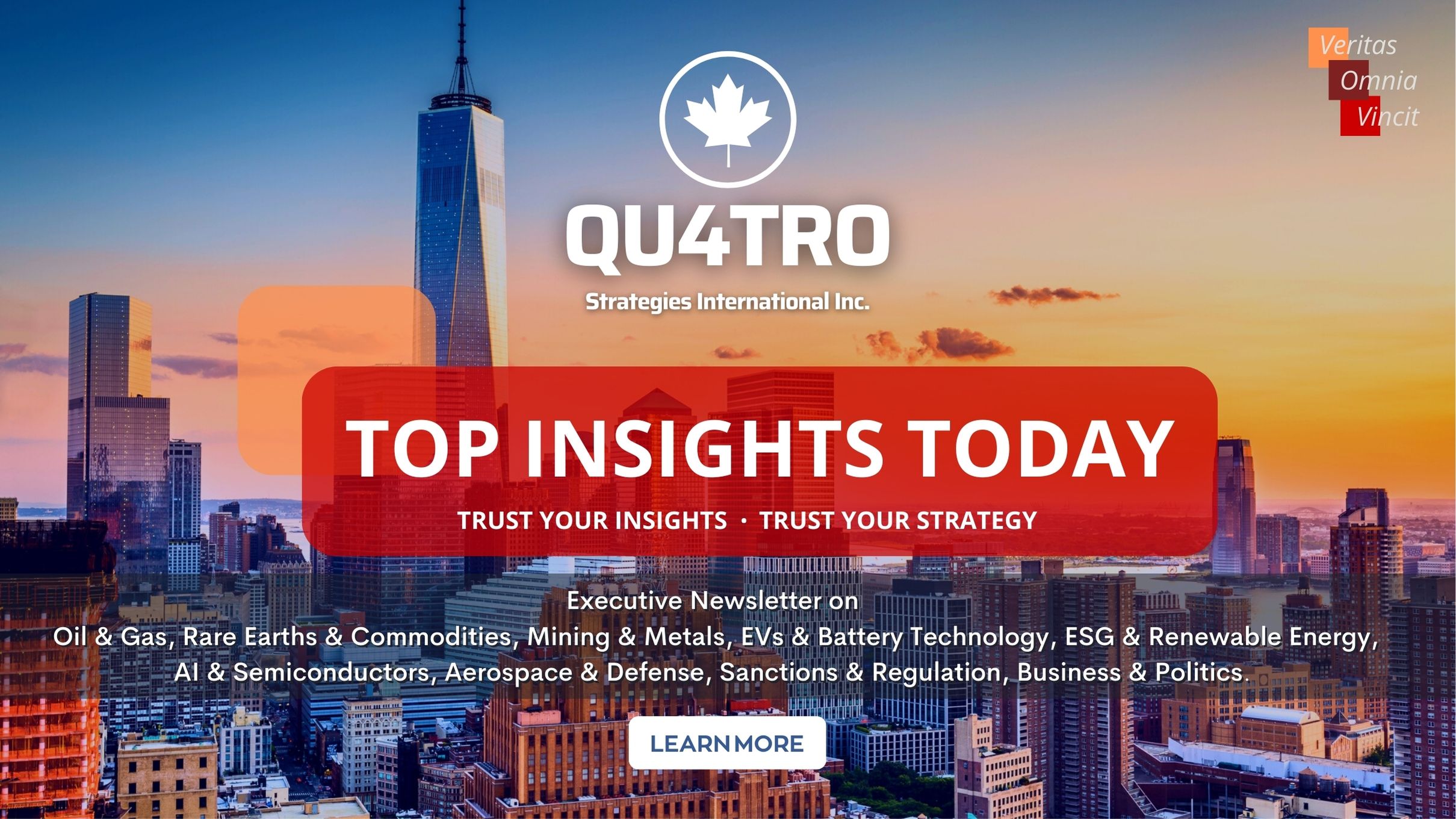 Top Insights Today delivers the latest insights straight to your inbox.
You will get daily industry insights on
Oil & Gas, Rare Earths & Commodities, Mining & Metals, EVs & Battery Technology, ESG & Renewable Energy, AI & Semiconductors, Aerospace & Defense, Sanctions & Regulation, Business & Politics.
Read more insights
Stay informed