U.S. granting $34 million to green hydrogen research projects
August 20, 2023
Posted by:

Quatro Strategies

Categories:

ESG & Renewable Energy, United States
The US Department of Energy (DOE) has allocated almost $34 million to support 19 industry and university-led research projects aimed at advancing clean hydrogen technologies. These projects intend to make clean hydrogen more affordable and accessible for electricity generation, industrial decarbonization, and transportation. These investments align with DOE's Hydrogen Shot initiative, which aims to reduce the cost of clean hydrogen by 80% to $1 per kilogram within a decade, fostering new hydrogen pathways in the US.
A collaborative research team from South Korea and the US, led by Chanho Pak from the Gwangju Institute of Science and Technology, has developed a novel catalyst for efficient proton exchange membrane water electrolysis (PEMWE). This catalyst consists of an iridium nanostructure supported on mesoporous tantalum oxide (Ta2O5). The design enhances the utilization of iridium, leading to improved electrical conductivity and a larger electrochemically active surface area. The catalyst achieved enhanced activity and stability for the oxygen evolution reaction (OER), crucial for PEMWE.
Fidelis New Energy has chosen Mason County, West Virginia, for its lifecycle carbon-neutral hydrogen production facility called The Mountaineer GigaSystem. This project will utilize the FidelisH2 technology to produce hydrogen with zero lifecycle carbon emissions through a combination of natural gas, carbon capture, utilization, and sequestration, along with renewable energy. The project will consist of four phases, each producing over 500 metric tons per day of net-zero carbon hydrogen.
The Danish Minister of Industry, Morten Bødskov, visited HySynergy to discuss the potential of green fuels and hydrogen as the next major export venture for Denmark. The facility showcases a small hydrogen pipeline that can deliver more than 8 tons of hydrogen daily from producer Everfuel to customer Crossbridge Energy. The combination of renewable energy sources and Power-to-X technology could make Denmark a significant exporter of green fuels.
Wärtsilä has been selected to provide front-end engineering design (FEED) for a liquefaction and storage facility for liquefied synthetic methane (LSM) in Kristinestad, Finland. The plant is part of the Koppö Energy Cluster and will have a capacity of 200 MW, converting green electricity into hydrogen and sustainable LSM. The facility will be supplied with emission-free renewable energy from up to 500 MW of wind and 100 MW of photovoltaic power.
The UK government has shortlisted 17 projects with a total electrolyzer capacity of 262 MW for the Hydrogen Business Model allocation round. This initiative aims to support the growth of low-carbon hydrogen production and accelerate the UK's transition to a net-zero economy. The contracts for these projects are expected to be awarded in the fourth quarter of 2023, with the first projects becoming operational in 2025.
Japanese company Toppan plans to enter the hydrogen market by leveraging its proprietary manufacturing method for Catalyst Coated Membrane (CCM)/Membrane Electrode Assemblies (MEA), crucial components of water electrolysis equipment for hydrogen production. This technology enables mass production of high-performance CCM/MEAs, contributing to the advancement of hydrogen production technologies.
Interested in learning more?
Sign up for Top Insights Today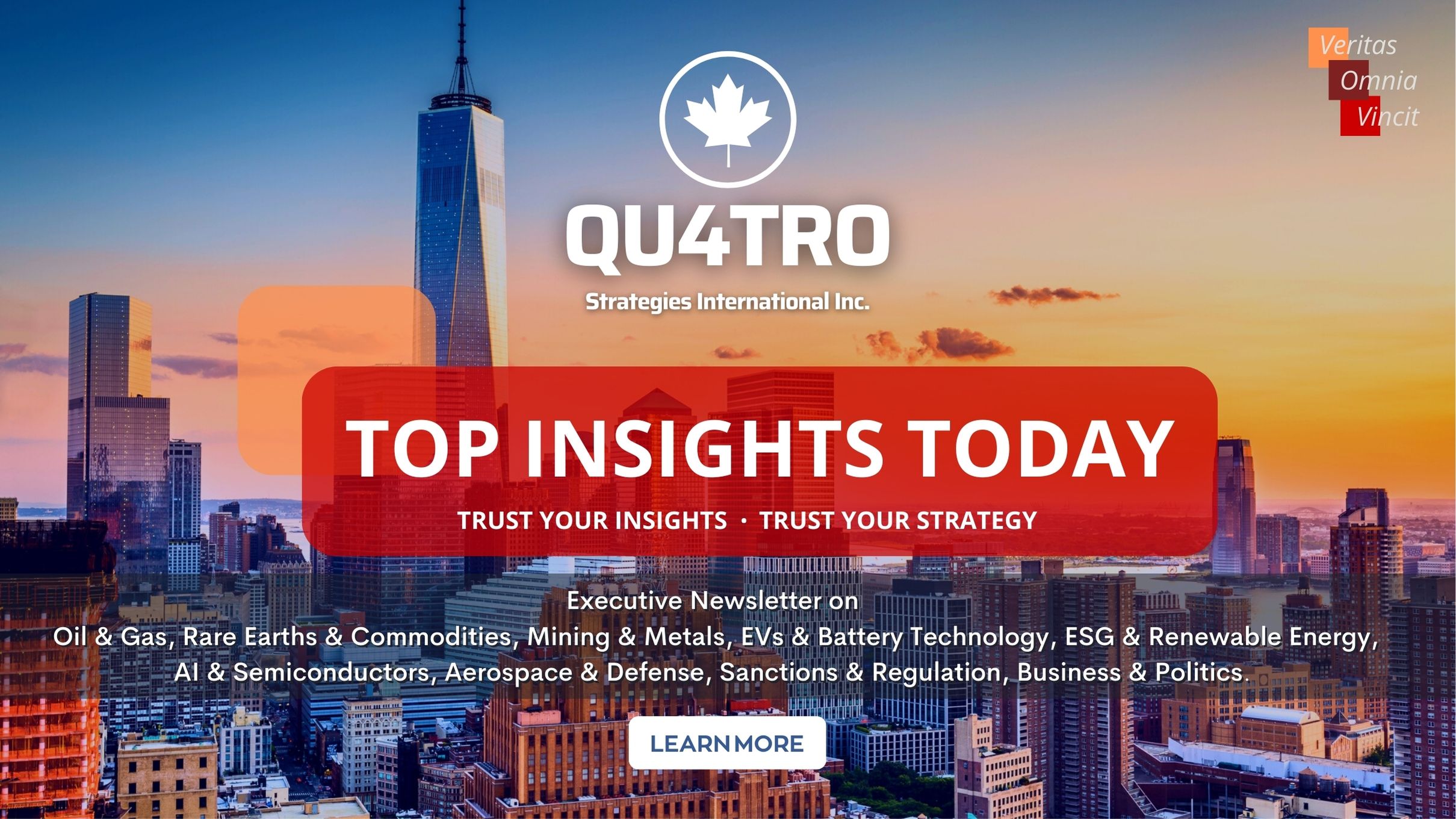 Top Insights Today delivers the latest insights straight to your inbox.
You will get daily industry insights on
Oil & Gas, Rare Earths & Commodities, Mining & Metals, EVs & Battery Technology, ESG & Renewable Energy, AI & Semiconductors, Aerospace & Defense, Sanctions & Regulation, Business & Politics.
Read more insights
Stay informed