U.S. lawmaker wants Tesla to provide details on relationship with China's CATL
September 20, 2023
Posted by:

Quatro Strategies

Categories:

China, EVs & Battery Technology, Sanctions & Regulation, United States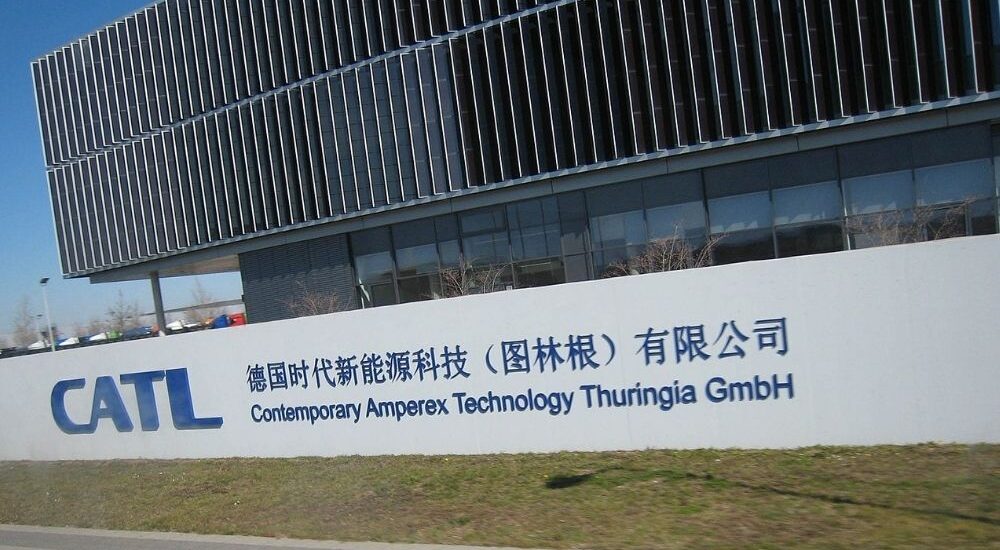 Concerns about U.S. electric vehicle (EV) subsidies potentially benefiting foreign entities, especially Chinese companies, have led to a congressional inquiry. Representative Jason Smith, chair of the House Ways and Means Committee, has requested Tesla CEO Elon Musk to provide details about the company's relationship with Contemporary Amperex Technology Co. Limited (CATL), a major Chinese battery manufacturer. The committee is particularly concerned about the possibility of CATL negotiating agreements similar to those established with Ford, raising questions about the use of U.S. EV subsidies.
CATL is known to be one of the largest battery suppliers globally, and Tesla is believed to be its biggest client. The worry is that such relationships could facilitate the flow of U.S. funds and incentives to foreign entities. The concern is part of a broader initiative to enhance domestic battery manufacturing for electric vehicles, aligning with the U.S. government's push towards a clean energy future and EV adoption.
The backdrop for this inquiry is the Inflation Reduction Act passed by Congress in 2022. According to this act, future EV tax credits could be barred if any components of the vehicle's battery are manufactured or assembled by a "foreign entity of concern." The rules for this act come into effect in 2024 for completed batteries and 2025 for critical minerals used in their production.
In his letter to Musk, Smith has asked if Tesla currently has contracts with CATL or is considering entering into such contracts. He also inquired whether Tesla has taken measures to increase production to qualify for clean vehicle credits, a key aspect given the EV industry's rapid growth and the associated tax incentives. Similar inquiries have been directed at Nissan, seeking details about their battery suppliers and whether their U.S. manufacturing plans include producing batteries or battery components for electric vehicles.
This broader investigation is reflective of the United States' concerns about supply chain security, particularly in the critical sector of battery technology for electric vehicles. It also underscores the urgency to build and bolster a domestic manufacturing base to support the clean energy transition and secure a competitive edge in the emerging EV market. The response from Tesla, CATL, and Nissan to these inquiries will be closely monitored as they could potentially influence future policies and regulations regarding EV subsidies and domestic manufacturing in the U.S.
By QUATRO Strategies International Inc.
QUATRO Strategies International Inc. is the leading business insights and corporate strategy company based in Toronto, Ontario. Through our unique services, we counsel our clients on their key strategic issues, leveraging our deep industry expertise and using analytical rigor to help them make informed decisions to establish a competitive edge in the marketplace.
Interested in learning more?
Sign up for Top Insights Today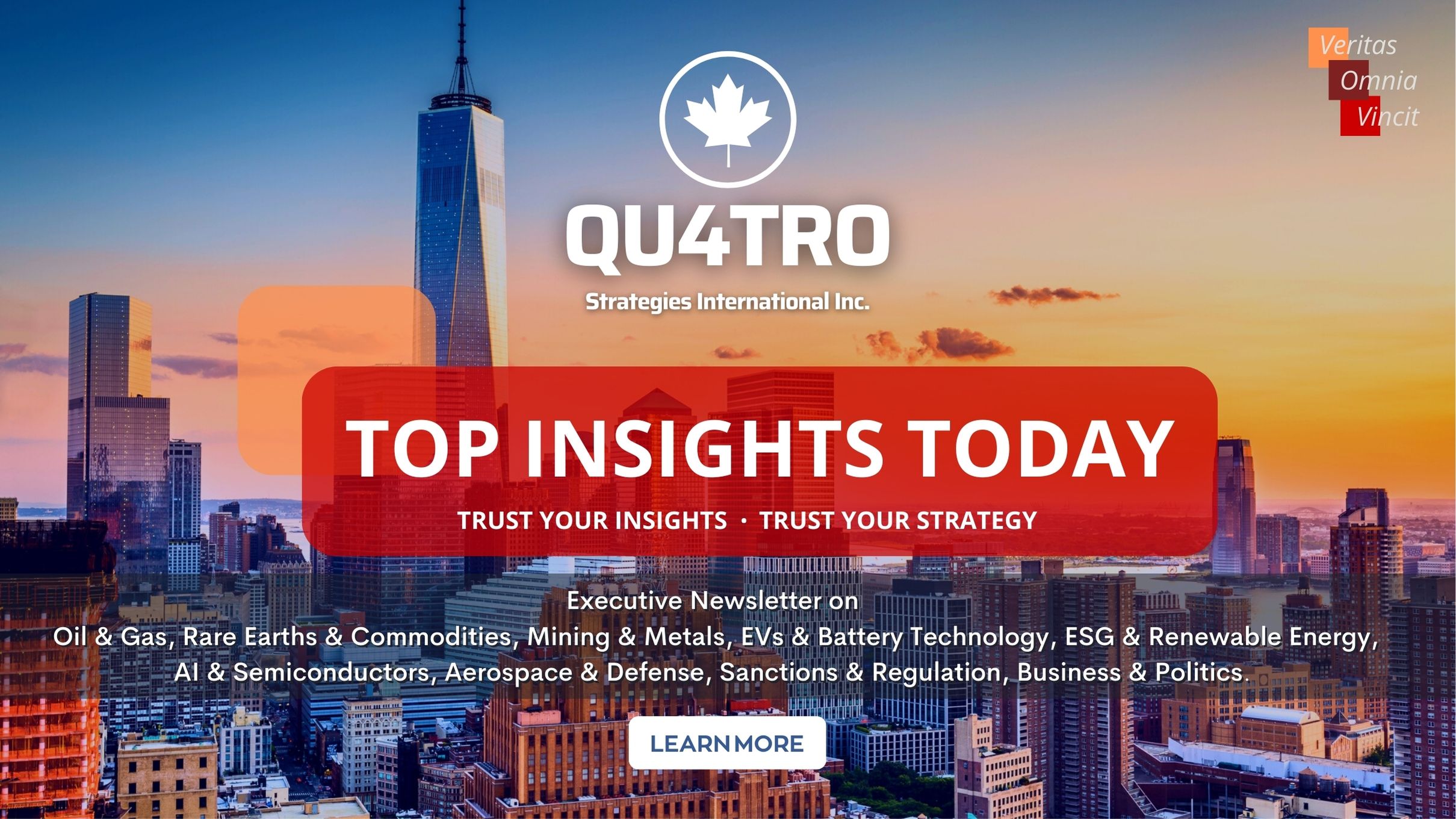 Top Insights Today delivers the latest insights straight to your inbox.
You will get daily industry insights on
Oil & Gas, Rare Earths & Commodities, Mining & Metals, EVs & Battery Technology, ESG & Renewable Energy, AI & Semiconductors, Aerospace & Defense, Sanctions & Regulation, Business & Politics.
Read more insights
Stay informed