U.S.-Russian JV cancels plan to build gas turbines in Russia under GE license
August 31, 2023
Posted by:

Quatro Strategies

Categories:

Europe, Oil & Gas, Sanctions & Regulation, United States
A Russian-U.S. joint venture called Russian Gas Turbines (RGT) has announced its decision to abandon plans for building gas turbines in Russia under a license from General Electric (GE). InterRAO, a state-controlled Russian energy holding company and one of the partners in the joint venture, stated that the move was due to the U.S. government's ban on GE's partnership continuation.
The joint venture was established as part of Russia's efforts to domestically produce medium and large-capacity gas turbines for power plants. InterRAO, which owns around 51% of RGT, had acquired the rights from GE in 2020 to produce two turbine classes.
However, GE suspended its operations in Russia following Moscow's military operation in Ukraine last year. While GE continued to provide essential medical equipment and support existing power services in the region, its activities related to the gas turbine venture were halted.
InterRAO's CEO, Boris Kovalchuk, mentioned that the U.S. government's ban on the partnership continuation with GE had led to the joint venture's decision. He also stated that InterRAO now needs to discuss financial and corporate matters with the partners, including the option to buy out GE's stake in the venture.
This development underscores how geopolitical tensions and sanctions can impact international business collaborations, especially in the energy and technology sectors. The joint venture's decision to abandon the gas turbine project highlights the challenges posed by such geopolitical factors on technological and industrial initiatives.
Interested in learning more?
Sign up for Top Insights Today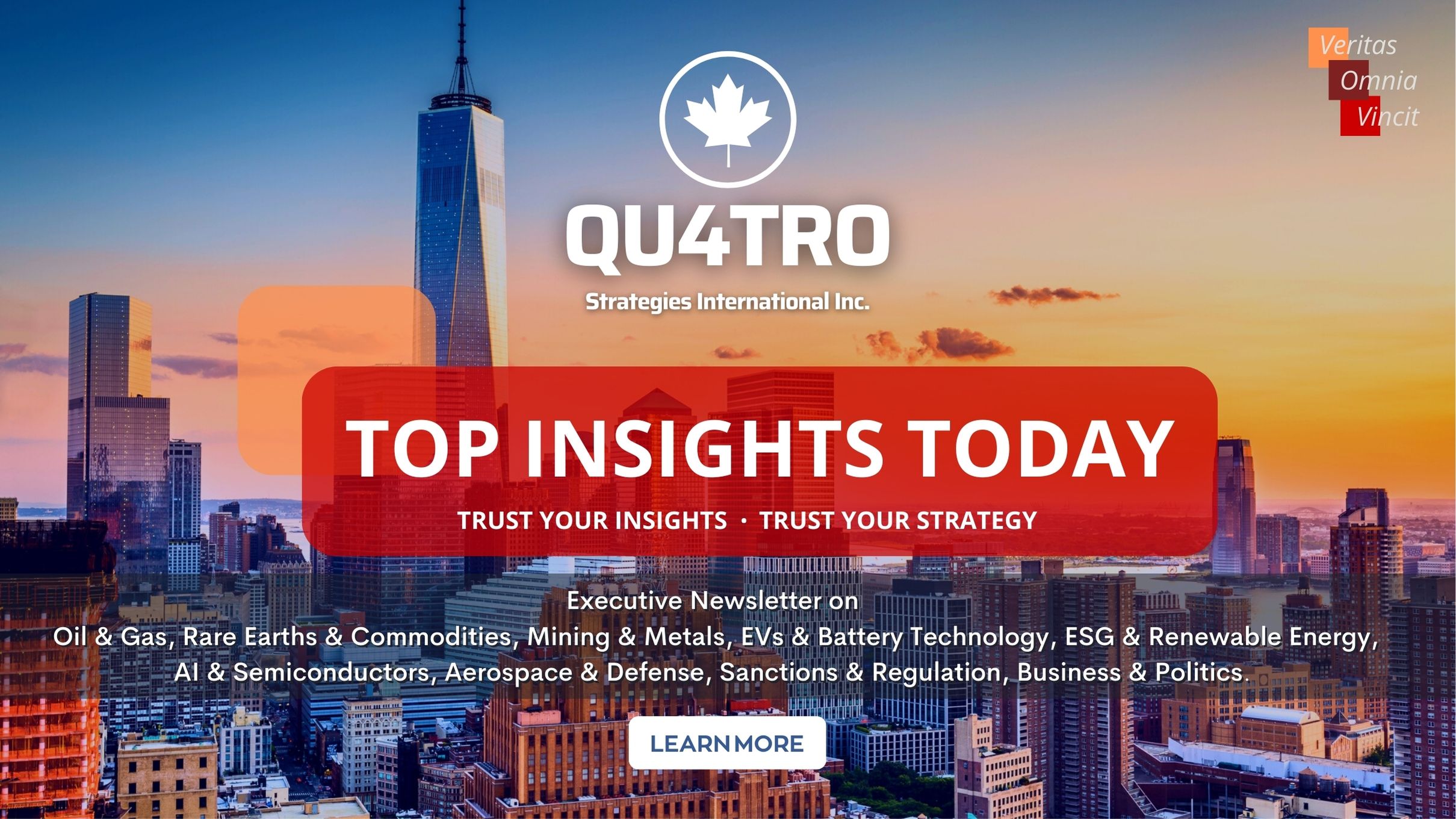 Top Insights Today delivers the latest insights straight to your inbox.
You will get daily industry insights on
Oil & Gas, Rare Earths & Commodities, Mining & Metals, EVs & Battery Technology, ESG & Renewable Energy, AI & Semiconductors, Aerospace & Defense, Sanctions & Regulation, Business & Politics.
Read more insights
Stay informed