UAE's ADNOC, Japan's Japex sign five-year LNG supply agreement
August 18, 2023
Posted by:

Quatro Strategies

Categories:

Asia Pacific, Middle East, Oil & Gas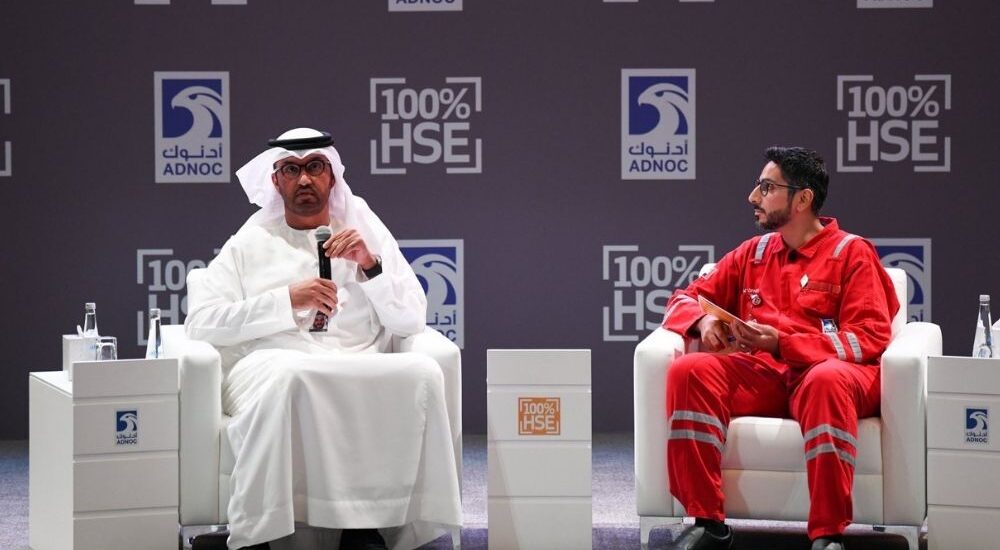 Abu Dhabi's ADNOC Gas has recently announced the signing of a significant five-year agreement to supply liquefied natural gas (LNG) to Japan Petroleum Exploration Co (Japex). The deal, with an estimated value ranging from $450 million to $550 million, signifies the continued cooperation between the two companies and underscores the strategic importance of energy supply relationships in the global market.
While the specific volumes of LNG and the exact starting date for shipments were not disclosed in the announcement, the deal is expected to strengthen the energy ties between the United Arab Emirates (UAE) and Japan. The timing of this agreement coincides with Japanese Prime Minister Fumio Kishida's visit to the UAE and other Gulf states in July, where the focus was on securing reliable energy supplies for Japan.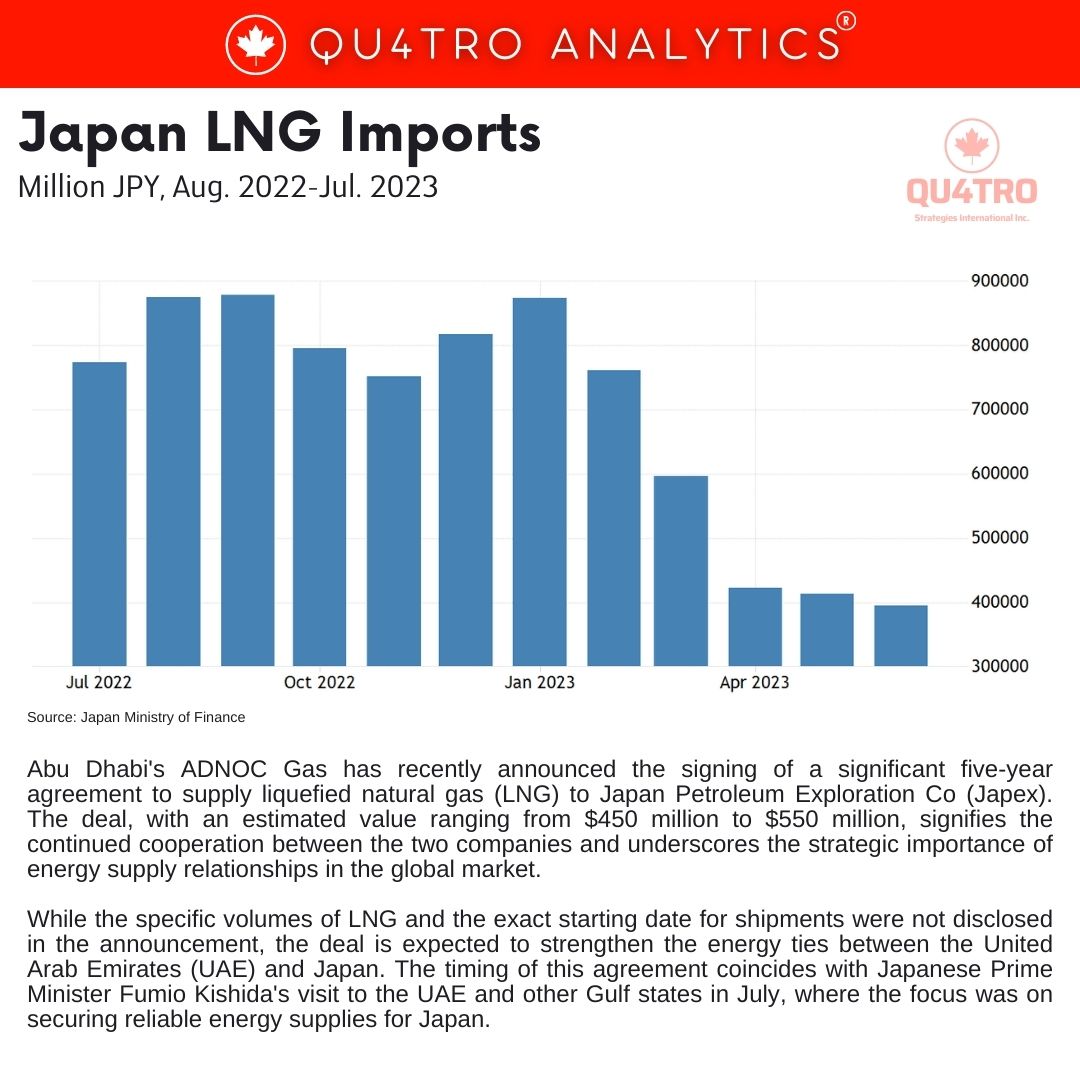 The significance of this deal becomes even more pronounced when considering Japan's heavy reliance on energy imports, particularly oil and gas. As one of the world's largest economies, Japan has historically depended on importing energy resources to meet its domestic demands. In this context, partnerships with major energy producers like ADNOC are crucial to ensuring stable energy supplies for Japan's industries and consumers.
ADNOC, the national oil company of the UAE, has highlighted the role Japan plays in its export market. The company has noted that Japan is its largest international importer of oil and gas products, importing approximately 25% of its crude oil from the UAE. This underscores the longstanding energy relationship between the two countries and the vital role that ADNOC plays in meeting Japan's energy needs.
The ADNOC Gas-Japex agreement represents a strategic alignment of energy interests between the UAE and Japan, helping to ensure energy security for Japan while providing a steady market for ADNOC's products. As global energy dynamics continue to evolve, such partnerships play a critical role in shaping the energy landscape and fostering international cooperation.
Interested in learning more?
Sign up for Top Insights Today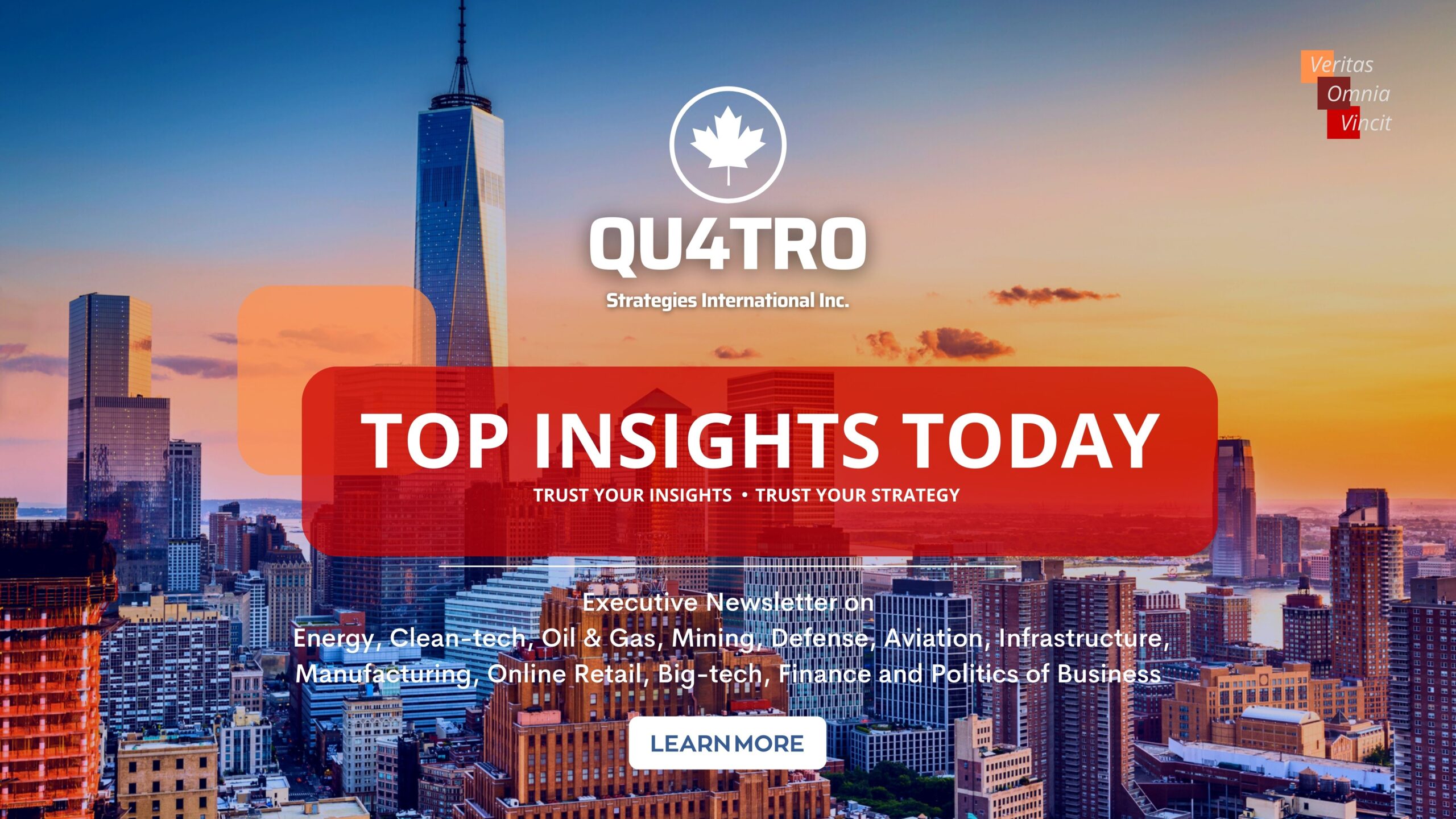 Top Insights Today delivers the latest insights straight to your inbox.
You'll get daily industry insights on
Energy, Cleantech, Oil & Gas, Mining, Defense, Aviation, Construction, Transportation, Online Retail, Bigtech, Finance and Politics of Business
Read more insights
Stay informed