American Lithium sets ambitious 2027 target to open Peru's first lithium mine
September 29, 2023
Posted by:

Quatro Strategies

Categories:

Americas, Mining & Metals, Rare Earths & Commodities
Macusani Yellowcake, a subsidiary of American Lithium, is embarking on an ambitious endeavor in Peru—to open the country's first lithium mine at an unprecedented pace despite the often slow permitting processes that frequently stall projects for years. Ulises Solis, the CEO of Macusani Yellowcake, the local subsidiary leading the development of the Falchani lithium project in Peru, expressed optimism about the project's potential, aiming for operations to commence in 2027.
This would mark a remarkably swift turnaround for a mining project that hasn't yet submitted its main environmental impact assessments for review.
The Peruvian government is currently striving to approve mining projects as part of an effort to rejuvenate its struggling economy. Peru holds a prominent position in copper mining, but years of political instability have hampered its ability to attract new investments to the sector.
Under the leadership of President Dina Boluarte, the administration has made promises of faster permit approvals to entice miners, although these reforms are yet to be fully implemented. The government frequently references Falchani as one of the few projects with the potential to commence operations in the coming years.
Falchani represents an $880 million investment for one of Peru's economically deprived regions, an area that witnessed significant protests earlier this year. Despite this, the government has recognized Falchani as a project critical to its agenda.
However, the venture faces challenges, including the ongoing slump in lithium prices due to an oversupply in the market. While there's uncertainty about whether the market will tighten again by the time production begins at the mine, Solis remains optimistic.
Solis revealed that the project boasts resources worth 4.7 million metric tons of lithium carbonate equivalent. At its peak, it's expected to produce 100,000 tons of lithium carbonate equivalent each year, featuring its own lithium refinery. However, the refinery won't be ready in the initial year, during which unrefined lithium will be shipped to generate cash flow as quickly as possible.
Falchani is perceived as a strategic initiative to boost Peru's mining sector, attract new investments, and spur economic growth in the region.
QUATRO Strategies International Inc. is the leading business insights and corporate strategy company based in Toronto, Ontario. Through our unique services, we counsel our clients on their key strategic issues, leveraging our deep industry expertise and using analytical rigor to help them make informed decisions to establish a competitive edge in the marketplace.
Interested in learning more?
Sign up for Top Insights Today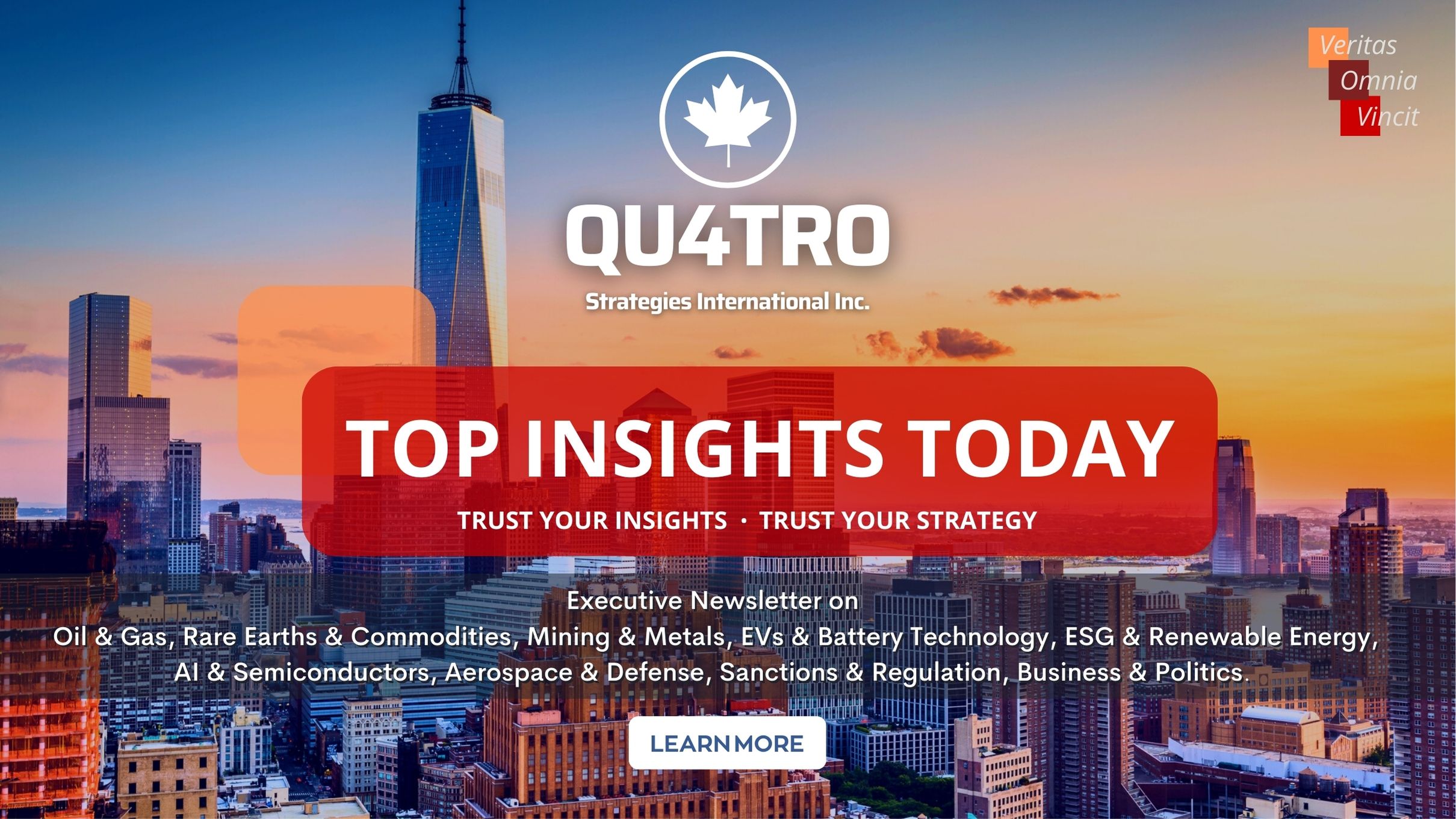 Top Insights Today delivers the latest insights straight to your inbox.
You will get daily industry insights on
Oil & Gas, Rare Earths & Commodities, Mining & Metals, EVs & Battery Technology, ESG & Renewable Energy, AI & Semiconductors, Aerospace & Defense, Sanctions & Regulation, Business & Politics.
Read more insights
Stay informed