Chile's Codelco set to move away from long-term copper contracts with China
September 18, 2023
Posted by:

Quatro Strategies

Categories:

Americas, China, Mining & Metals, Rare Earths & Commodities
Chile's Codelco, a major player in the global copper market and the world's largest copper producer, is set to significantly alter its approach to sales agreements, particularly with Chinese clients. It plans to move away from long-term copper concentrate contracts and instead introduce more comprehensive contracts encompassing not only concentrate but also value-added intermediate products like blister and anode derived from concentrate. These can be further processed into copper metal or cathode. This shift is part of a broader strategy to broaden its product offerings and adapt to changing market dynamics.
Several Chinese customers have expressed concerns about these changes and the need for new contract negotiations. However, given the expected copper deficits in the market, they are likely to accept the revised terms. The copper market is anticipating deficits, and copper concentrates are a crucial component of the supply chain, making it essential for customers to secure these raw materials.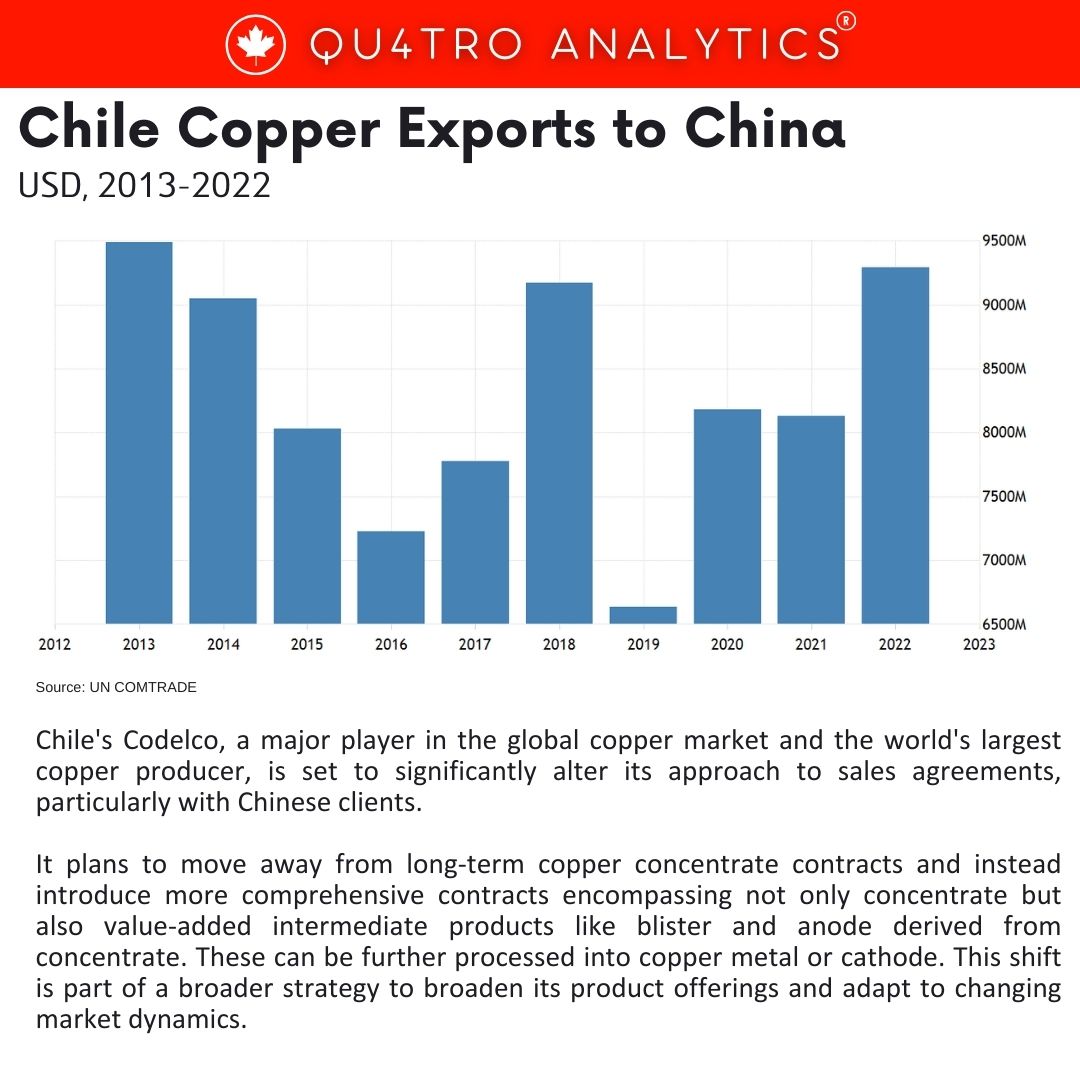 Codelco's motivation for restructuring its sales strategy is also tied to uncertainty regarding its ability to meet contractual obligations. The company has been facing operational issues, resulting in a decline in production. Last year, Codelco's production reached around 1.46 million metric tons, the lowest in about a quarter of a century.
Production has continued to slide this year, and the company is expected to produce between 1.31 million to 1.35 million metric tons of copper, a crucial material for industries such as power and construction.
This strategic shift comes after substantial investments in flagship mines like El Teniente and Chuquicamata, where cost overruns have been significant. Codelco accounts for a significant portion of Chile's copper production (29%). Chile is a dominant player in the global copper market, and Codelco's adaptation to the evolving market conditions, especially concerning China, is pivotal.
China, being the world's biggest buyer of mined copper, heavily relies on copper imports, with a significant proportion coming from Codelco. It is crucial for China to adapt to Codelco's new contract structure, given the projected copper deficits in the market. The global copper concentrate market is anticipated to experience a notable deficit during 2025-2027, driven by increasing smelter capacity in Asia and Africa, surpassing mine supply.
Interested in learning more?
Sign up for Top Insights Today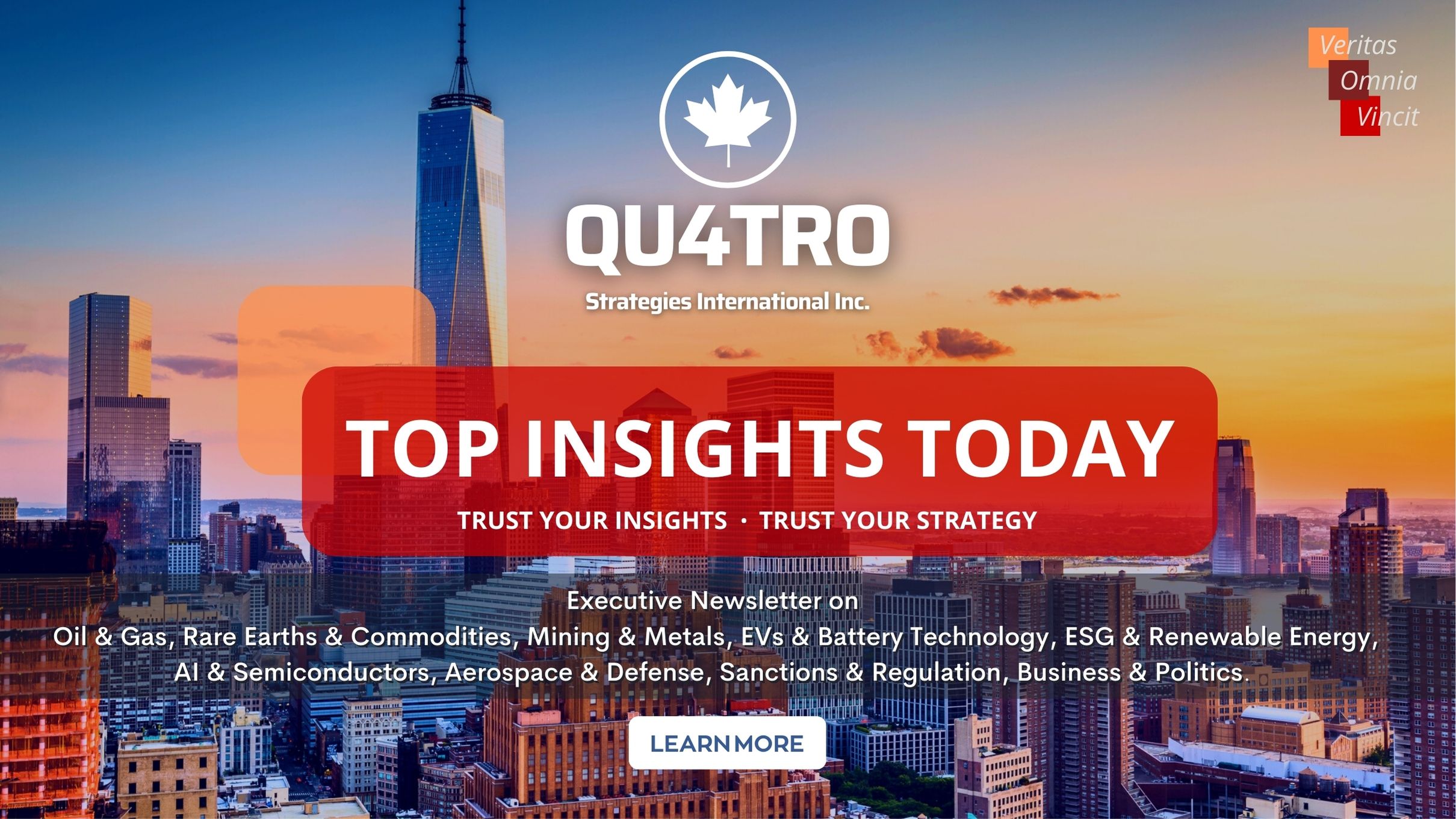 Top Insights Today delivers the latest insights straight to your inbox.
You will get daily industry insights on
Oil & Gas, Rare Earths & Commodities, Mining & Metals, EVs & Battery Technology, ESG & Renewable Energy, AI & Semiconductors, Aerospace & Defense, Sanctions & Regulation, Business & Politics.
Read more insights
Stay informed