China's economic downturn jeopardizes Brazil plans
August 25, 2023
Posted by:

Quatro Strategies

Categories:

Americas, Business & Politics, China, Rare Earths & Commodities
Brazilian President Luiz Inacio Lula da Silva has made China a central focus of his efforts to stimulate Brazil's industrial and economic growth since taking office earlier this year. China, which is Brazil's largest trading partner, accounting for nearly a third of its total exports, has played a vital role in driving Brazil's post-pandemic recovery.
However, recent challenges in China's economy, including the end of its Covid Zero policy and a real estate crisis, are beginning to cast shadows over Lula's plans and Brazil's economic outlook. China's economic slowdown not only threatens its own growth ambitions but also has broader implications for countries that have come to rely heavily on China's strong economic performance as a driving force for their own growth.
For Brazil, the risks are substantial. A slowdown in China could potentially reduce the demand for Brazilian goods, particularly raw materials, which have been instrumental in driving Brazil's economic rebound. Furthermore, as Latin America's largest economy, Brazil's fate is closely intertwined with China's, meaning that any downturn in China's economy could have magnified effects across the region.
Brazil's close economic ties with China are a result of years of collaboration and trade partnerships. During Lula's first presidency from 2003 to 2010, China's robust demand for Brazilian commodities such as soy, beef, and iron ore fueled a period of economic growth in Brazil. This close relationship continued in Lula's current term, where he has been seeking to deepen ties with China, including efforts to boost agricultural trade and attract Chinese investments for Brazil's economic reindustrialization.
However, the challenges facing China's economy, including the real estate crisis and lower growth projections, have triggered concerns among economists in Brazil. While trade between Brazil and China remains robust, the potential for reduced Chinese demand for raw materials could dampen Brazil's economic recovery.
The implications of China's economic slowdown are already being felt in Brazil. The country's extractive sector has been impacted, and local assets have suffered. Economists are privately discussing how a global downturn could exacerbate existing fiscal pressures in Brazil, impacting Lula's plans to balance budgets.
Additionally, the potential for a China-driven slowdown could lead to currency depreciation in Brazil, particularly if the economic situation worsens. Brazilian officials are closely monitoring the situation, recognizing that China's economic challenges have far-reaching implications for their own economic plans.
Overall, the situation highlights the interconnectedness of global economies and the dependency of certain countries on the economic performance of major trading partners. Brazil's reliance on China's economic growth for its own recovery underscores the need for diversified economic strategies and the ability to adapt to changing global economic dynamics.
Interested in learning more?
Sign up for Top Insights Today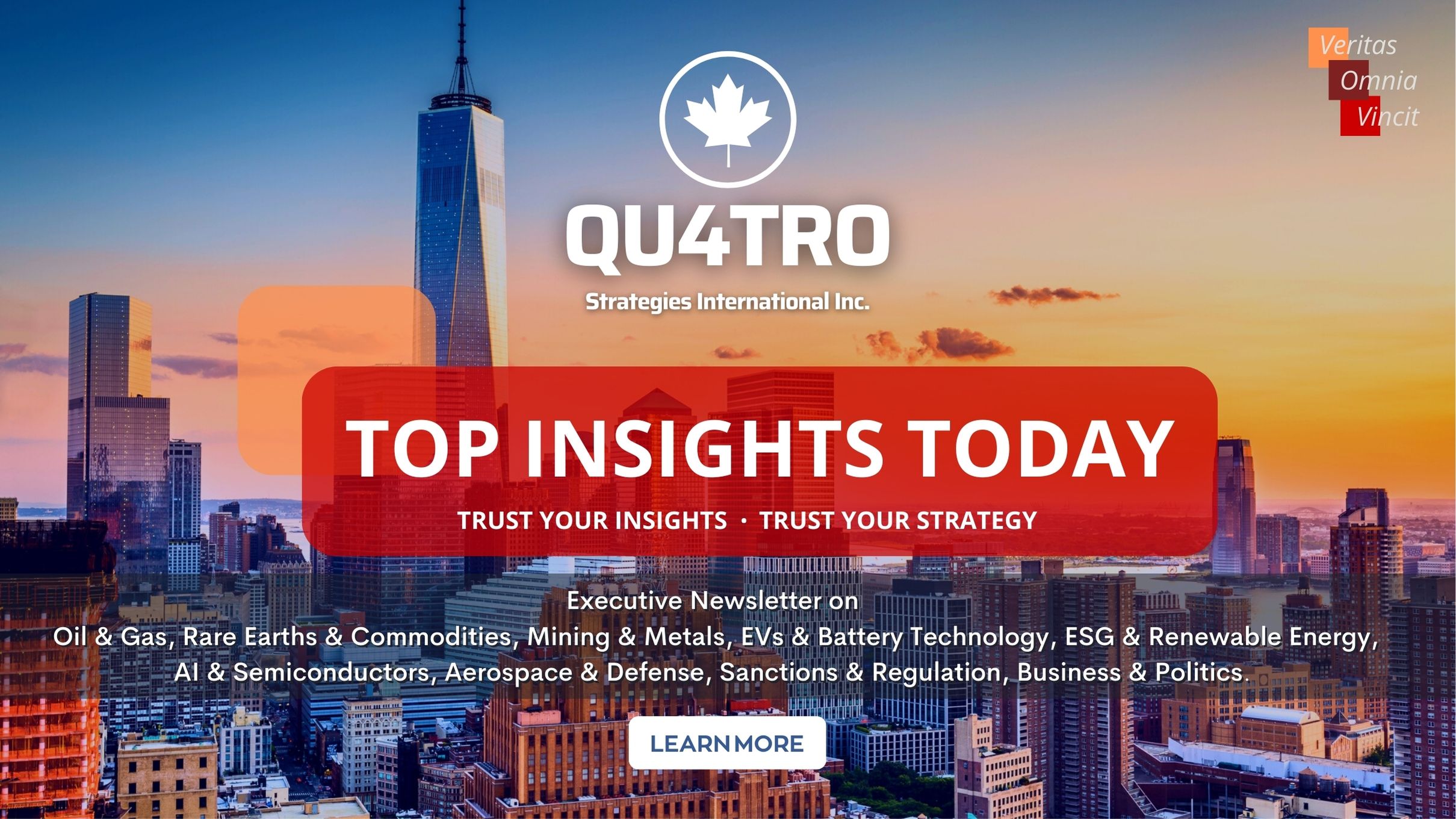 Top Insights Today delivers the latest insights straight to your inbox.
You will get daily industry insights on
Oil & Gas, Rare Earths & Commodities, Mining & Metals, EVs & Battery Technology, ESG & Renewable Energy, AI & Semiconductors, Aerospace & Defense, Sanctions & Regulation, Business & Politics.
Read more insights
Stay informed