CME Group set to launch cobalt hydroxide futures next month
September 20, 2023
Posted by:

Quatro Strategies

Categories:

Mining & Metals, Rare Earths & Commodities, United States
CME Group, one of the most prominent derivatives marketplaces globally, is set to introduce Cobalt Hydroxide futures on October 23, subject to relevant regulatory approvals. This move comes in response to the constantly evolving hedging requirements within the swiftly expanding electric vehicle (EV) sector.
The Cobalt Hydroxide futures will be financially settled based on Fastmarkets' cobalt hydroxide price assessment. This is a significant step forward in the market, providing an effective means to hedge price fluctuations between standard-grade cobalt metal globally and local hydroxide prices delivered into China. China is a crucial player in the EV supply chain, refining hydroxide into battery-grade material.
The launch of Cobalt Hydroxide futures underscores the escalating demand for effective hedging mechanisms throughout the cobalt supply chain. As the battery raw material markets continue to evolve and the electric vehicle sector sees substantial growth, the necessity for risk mitigation tools becomes increasingly apparent. CME Group's introduction of this futures contract based on Fastmarkets' cobalt hydroxide price will be instrumental in empowering market participants to manage risk effectively in these dynamically changing markets.
These futures will complement Cobalt Metal futures, which have become the global benchmark for cobalt prices since their inception in December 2020. Trading volumes in Cobalt Metal futures have already exceeded the total for the preceding year, showcasing the growing interest and participation in this market. The open interest in Cobalt Metal futures has quadrupled over the last year, underscoring the industry's growing interest in effectively managing cobalt price risks.
Overall, the introduction of Cobalt Hydroxide futures by CME Group is a crucial step in addressing the intricate hedging needs within the cobalt supply chain, particularly in the backdrop of the rapidly advancing electric vehicle market. The availability of these futures contracts will provide market participants with a vital tool to mitigate risks and navigate the market more effectively as it continues to evolve.
By QUATRO Strategies International Inc.
QUATRO Strategies International Inc. is the leading business insights and corporate strategy company based in Toronto, Ontario. Through our unique services, we counsel our clients on their key strategic issues, leveraging our deep industry expertise and using analytical rigor to help them make informed decisions to establish a competitive edge in the marketplace.
Interested in learning more?
Sign up for Top Insights Today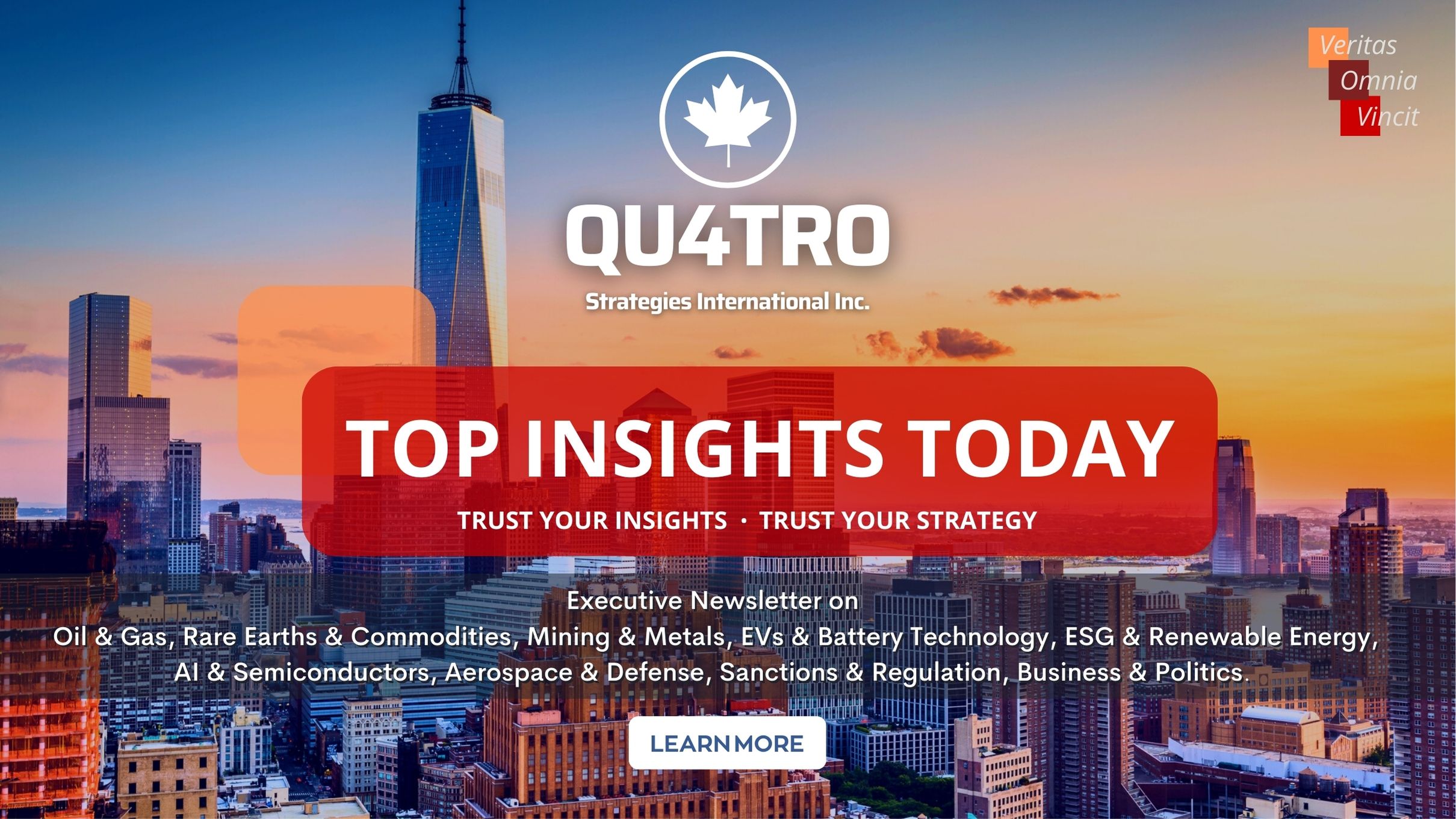 Top Insights Today delivers the latest insights straight to your inbox.
You will get daily industry insights on
Oil & Gas, Rare Earths & Commodities, Mining & Metals, EVs & Battery Technology, ESG & Renewable Energy, AI & Semiconductors, Aerospace & Defense, Sanctions & Regulation, Business & Politics.
Read more insights
Stay informed