DHL-led venture looking at SAF production in Germany
September 26, 2023
Posted by:

Quatro Strategies

Categories:

Aerospace & Defense, ESG & Renewable Energy, Europe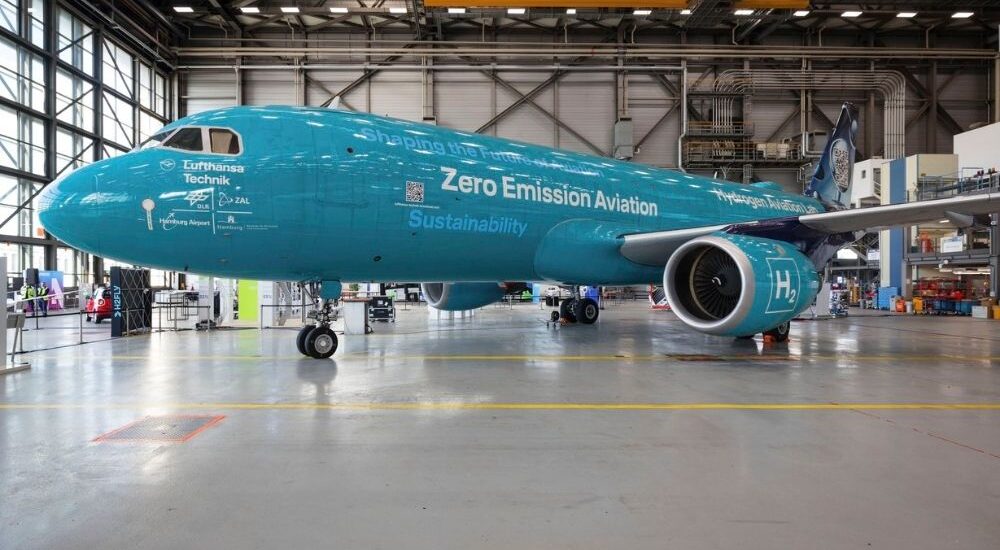 German logistics giant DHL has forged a strategic collaboration with energy firm HH2E and South African petrochemicals company Sasol to advance the production of sustainable aviation fuel (SAF) in Germany. This partnership has culminated in an agreement to initiate a joint effort to establish potential production capacities for SAFs rooted in green hydrogen, also known as eSAFs, located in eastern Germany.
The outlined plan involves the production of a minimum of 200,000 tonnes of SAF annually, with a prospect of scaling this up to an impressive 500,000 tonnes per year. This ambitious goal demonstrates a strong commitment to addressing sustainability concerns within the aviation industry.
As part of this endeavor, leading aircraft manufacturer Airbus has expressed its intention to join the consortium and utilize this innovative jet fuel, underlining the significance of this initiative in advancing sustainable aviation practices.
This agreement has materialized during the National Aviation Conference held in Hamburg, where German Chancellor Olaf Scholz emphasized the importance of expanding SAF production to align with the European Union's climate targets. The ultimate objective of this collaboration is to actualize eSAF production within Germany by the year 2030, in alignment with broader climate goals and aspirations.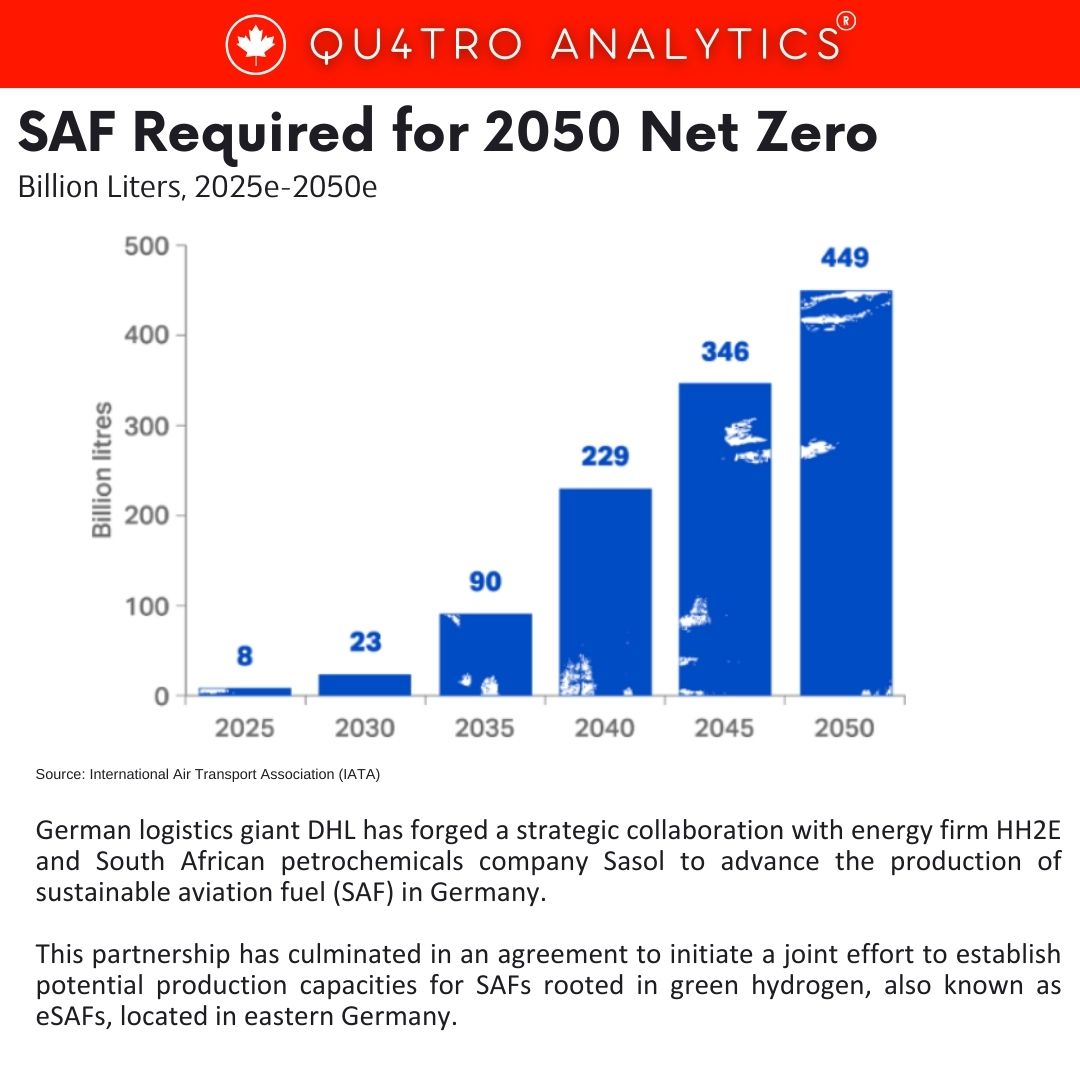 To accomplish this, the companies involved will promptly detail the technical and financial planning aspects, while also addressing regulatory frameworks and the necessary financing.
Sasol, a major player in the global production of fuels and chemicals derived from coal and gas, is deeply committed to reducing its emissions by a substantial 30% by the year 2030. This aligns with a broader global movement towards decarbonization and sustainable practices.
Sasol has previously established a joint venture for SAF production with Danish decarbonization company Topsoe, reflecting its proactive role in driving sustainability within the aviation sector.
This strategic partnership between DHL, HH2E, Sasol, and potentially Airbus, is a significant step towards fostering sustainable aviation fuel production within Germany, echoing the global shift towards cleaner, greener alternatives in the pursuit of a sustainable aviation industry.
By QUATRO Strategies International Inc.
QUATRO Strategies International Inc. is the leading business insights and corporate strategy company based in Toronto, Ontario. Through our unique services, we counsel our clients on their key strategic issues, leveraging our deep industry expertise and using analytical rigor to help them make informed decisions to establish a competitive edge in the marketplace.
Interested in learning more?
Sign up for Top Insights Today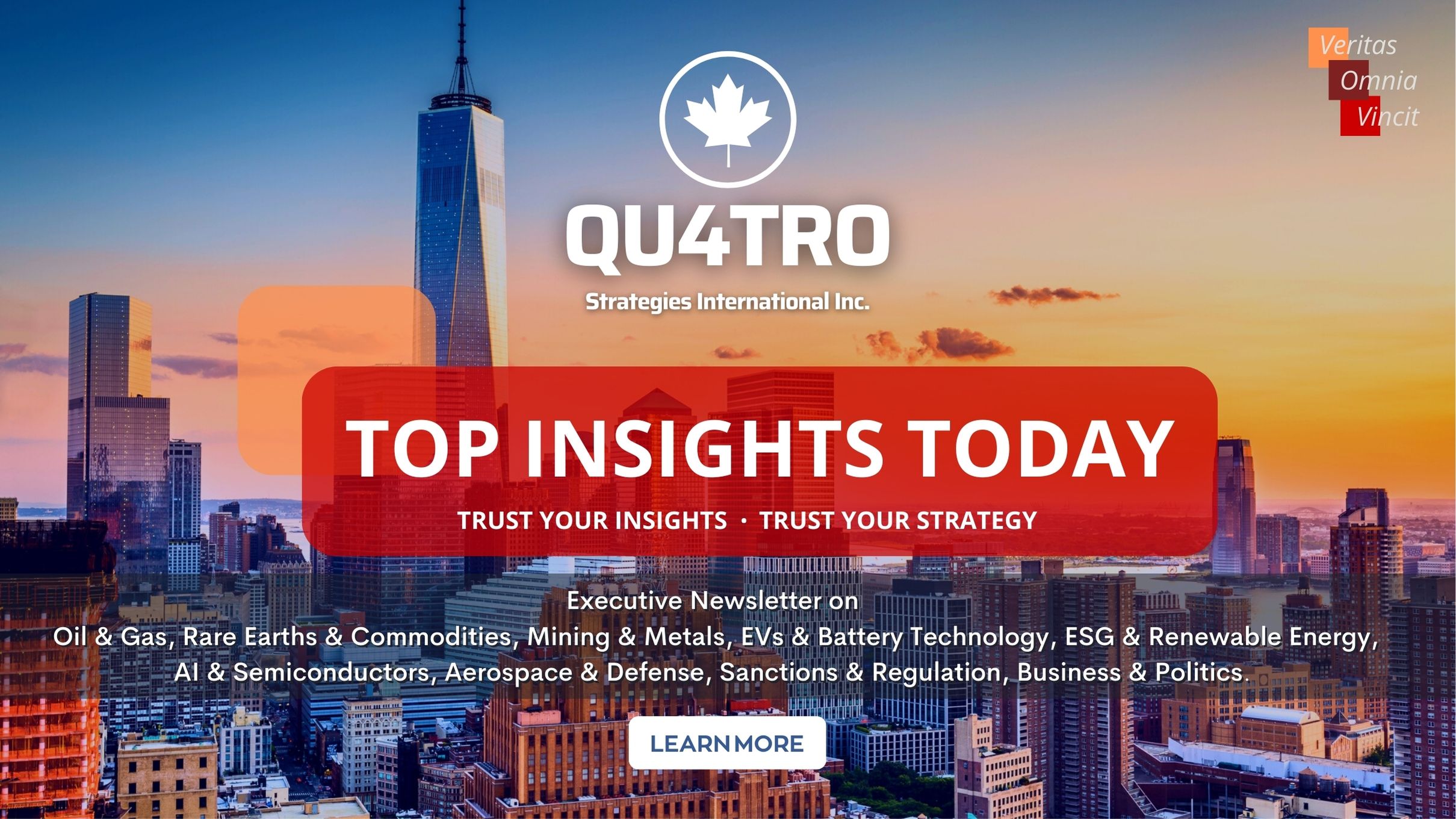 Top Insights Today delivers the latest insights straight to your inbox.
You will get daily industry insights on
Oil & Gas, Rare Earths & Commodities, Mining & Metals, EVs & Battery Technology, ESG & Renewable Energy, AI & Semiconductors, Aerospace & Defense, Sanctions & Regulation, Business & Politics.
Read more insights
Stay informed