Greenland Resources joins forces with ERMA to develop Greenland molybdenum project
September 26, 2023
Posted by:

Quatro Strategies

Categories:

Americas, Europe, Mining & Metals, Rare Earths & Commodities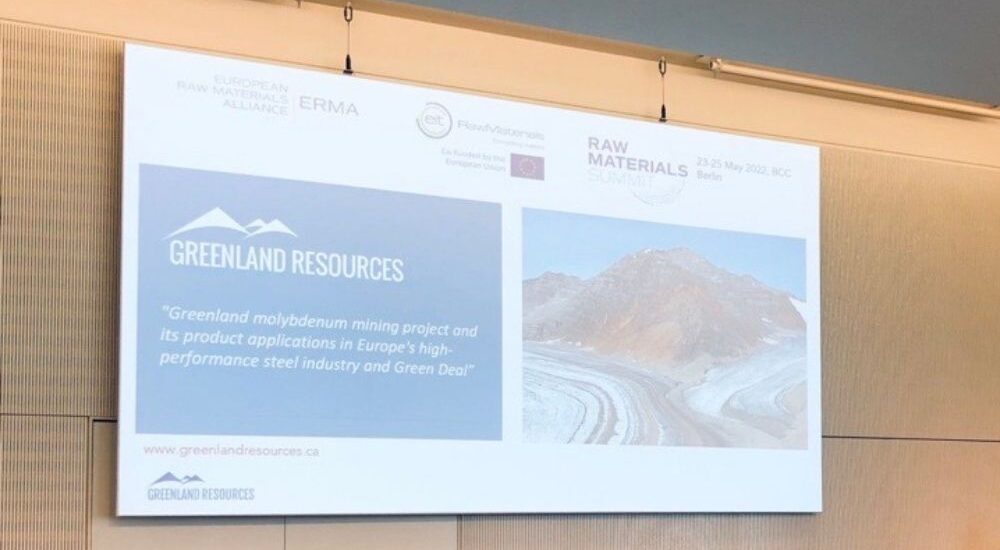 The European Raw Materials Alliance (ERMA) and Greenland Resources are partnering on the Malmbjerg molybdenum project, showcasing cross-regional mining for a secure and sustainable European raw materials value chain in line with the Green Deal.
The Malmbjerg molybdenum project stands as an example of responsible mining practices adhering to high-tier Environmental, Social, and Governance (ESG) standards. It is set to supply a significant portion of Europe's demand for high-quality molybdenum. Remarkably, Greenland leads in education and health spending as a percentage of GDP among the world's largest molybdenum producers.
Collaborating with ERMA has empowered Greenland Resources to establish offtake agreements directly with six major EU metallurgical steel and chemical companies. Additionally, they've secured letters of intent to finance the project's capital expenditure from top-tier financial institutions like the Export and Investment Fund of Denmark (EIFO) and other development and commercial banks. ERMA has played a crucial role in securing documentation with major European and Canadian mining equipment suppliers.
The Malmbjerg molybdenum project is poised to address 25% of Europe's total molybdenum demand. Molybdenum is a crucial element in manufacturing clean renewable energy technologies, making it vital for Europe's Green Transition. Currently, China dominates molybdenum production, while the EU, being the second largest molybdenum user worldwide, lacks domestic production. Greenland Resources will be capable of supplying a significant share of Europe's molybdenum demand from a responsible EU source.
As global demand for molybdenum continues to rise, prices have surged, making it one of 2023's top-performing metals. The London Metal Exchange reported a closing price of US$23.95/lb Mo on Sept. 22, almost 33% higher than the base case price used in the Company's NI 43-101 Feasibility Study.
Naaja H Nathanielsen, Greenland's Minister of Finance, Minerals, Justice, and Gender Equality, emphasizes Greenland's unique advantage in providing a high-quality, easily accessible Molybdenum supply chain to Europe while prioritizing responsible mining. Projects like the Malmbjerg project serve as a model of responsible mining practices, setting a benchmark for Environmental, Social, and Governance (ESG) standards.
Furthermore, Greenland Resources has expanded its support to Ittoqqortoormiit, the nearest community to the Malmbjerg project, strengthening culture and education initiatives. Additionally, a memorandum of understanding (MOU) has been signed with Nuna Group of Companies, enhancing cooperation and training between Canadian and Greenlandic Inuit communities.
This collaboration underscores the importance of international partnerships and responsible mining practices in ensuring a sustainable and secure raw materials value chain for Europe, aligning with ESG standards and the goals of the Green Deal.
QUATRO Strategies International Inc. is the leading business insights and corporate strategy company based in Toronto, Ontario. Through our unique services, we counsel our clients on their key strategic issues, leveraging our deep industry expertise and using analytical rigor to help them make informed decisions to establish a competitive edge in the marketplace.
Interested in learning more?
Sign up for Top Insights Today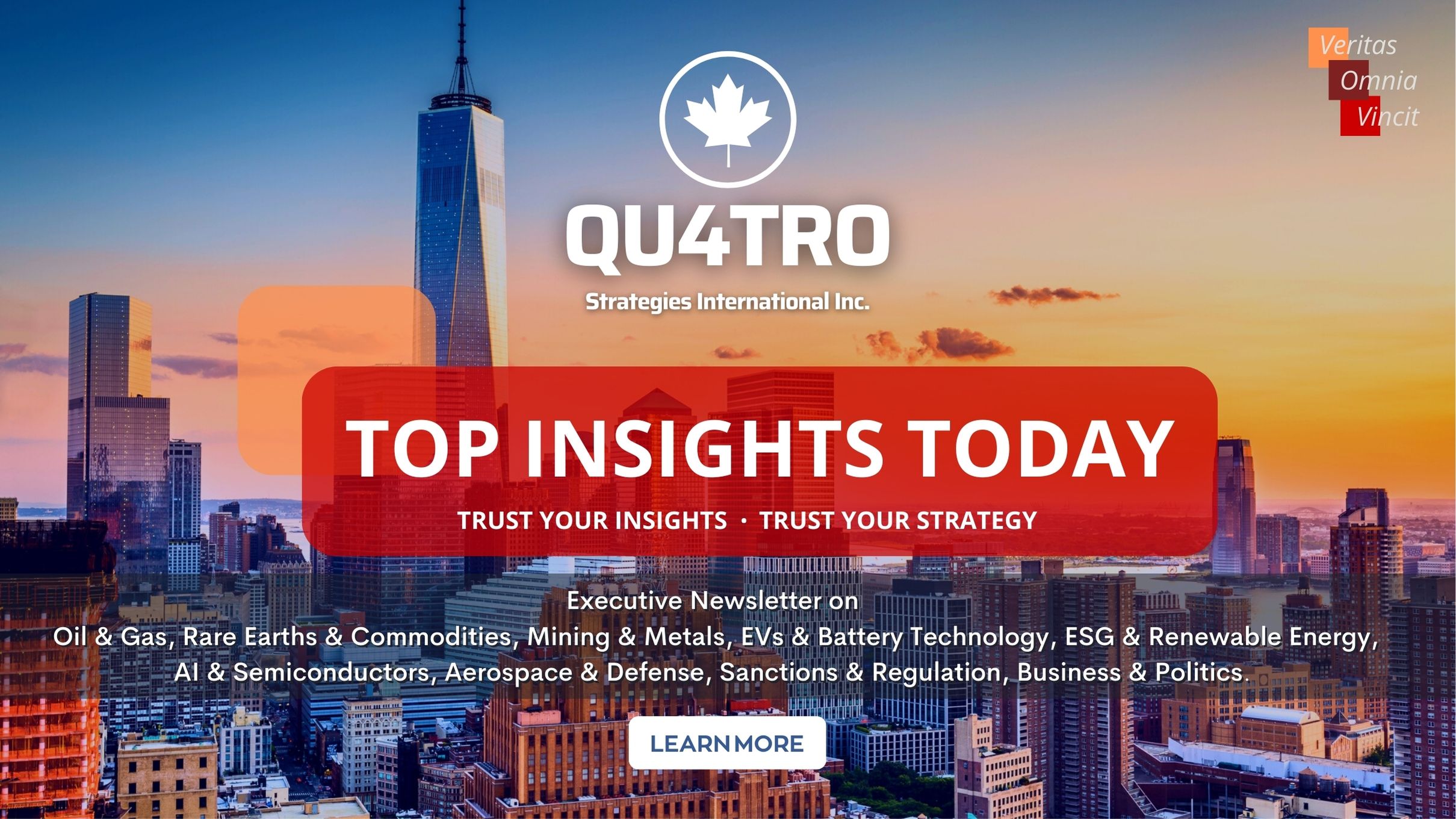 Top Insights Today delivers the latest insights straight to your inbox.
You will get daily industry insights on
Oil & Gas, Rare Earths & Commodities, Mining & Metals, EVs & Battery Technology, ESG & Renewable Energy, AI & Semiconductors, Aerospace & Defense, Sanctions & Regulation, Business & Politics.
Read more insights
Stay informed