Japanese firms studying Osaka green hydrogen project
August 30, 2023
Posted by:

Quatro Strategies

Categories:

Asia Pacific, ESG & Renewable Energy
Japan's Mitsui & Co, Mitsui Chemicals, IHI Corp, and Kansai Electric Power Co have announced a joint study for establishing a hydrogen and ammonia supply chain in the Osaka coastal industrial zone. This initiative follows another recent announcement by Eneos and Osaka Gas regarding the construction of a large e-methane facility based on green hydrogen in the Osaka Bay area.
The four companies involved in the new study will explore options for receiving, storing, and supplying ammonia in the Osaka area, aiming to expand its usage in the Kansai and nearby Setouchi regions. Ammonia is a versatile chemical that can be used in power generation and other sectors and is an integral part of Japan's strategy to transition away from traditional fossil fuels to low-emission alternatives.
In a separate development, Tokyo Gas Co, Osaka Gas Co, Toho Gas Co, Mitsubishi Corp, and Sempra Infrastructure Partners LP have announced a study on e-methane exports to Japan from the United States. This project involves producing 130,000 metric tons of e-methane annually in the US, liquefying it at a nearby LNG terminal, and then exporting it to Japan starting in 2030. E-methane is produced using green hydrogen and has the potential to significantly reduce carbon emissions compared to traditional natural gas.
These initiatives underscore Japan's commitment to transitioning its energy sector towards cleaner alternatives, with a focus on hydrogen and related chemicals as essential components of its energy security and emissions reduction strategies.
Interested in learning more?
Sign up for Top Insights Today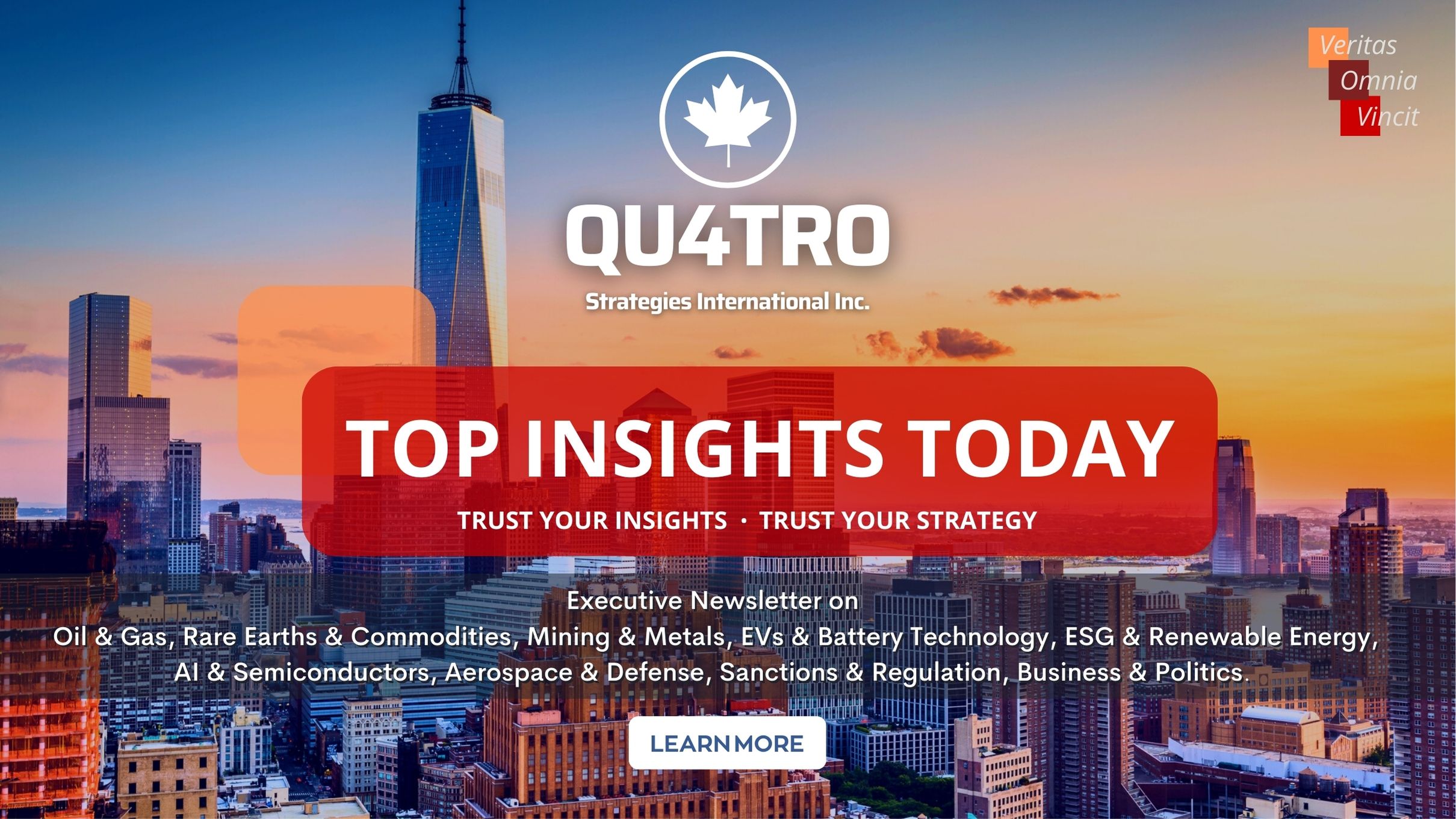 Top Insights Today delivers the latest insights straight to your inbox.
You will get daily industry insights on
Oil & Gas, Rare Earths & Commodities, Mining & Metals, EVs & Battery Technology, ESG & Renewable Energy, AI & Semiconductors, Aerospace & Defense, Sanctions & Regulation, Business & Politics.
Read more insights
Stay informed