Norway plans to become first country to mine the seabed
September 15, 2023
Posted by:

Quatro Strategies

Categories:

Europe, Mining & Metals, Rare Earths & Commodities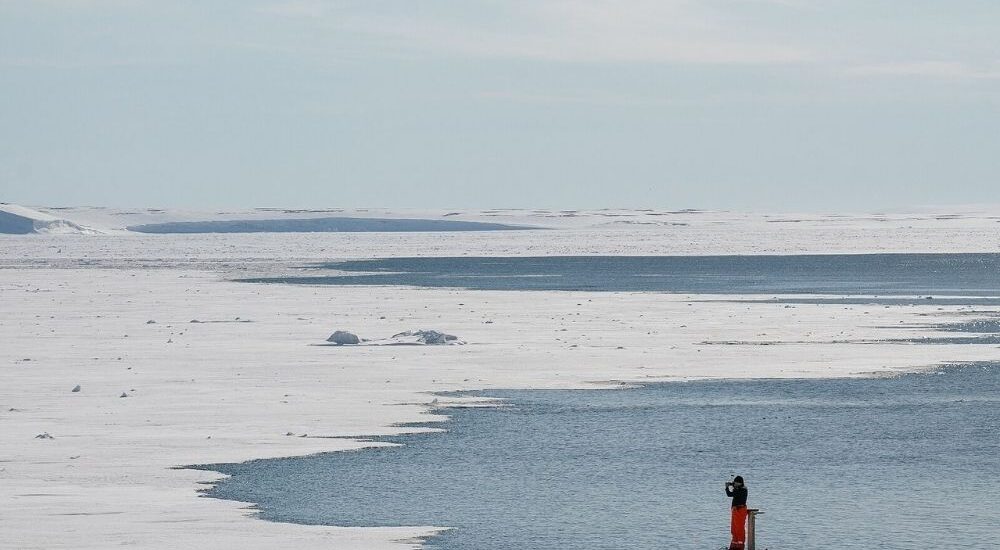 Norway is considering a groundbreaking move to become the first country to initiate commercial deep-sea mining, subject to parliamentary approval of the government's proposal to open a vast offshore area larger than the United Kingdom for this purpose. The proposed area, between Jan Mayen island and the Svalbard archipelago, covers about 280,000 square km (108,000 square miles).
The primary motivation behind this move is to reduce Europe's dependence on China for critical minerals essential in manufacturing electric vehicle batteries, wind turbines, and solar panels. Additionally, it aligns with Norway's strategic shift towards developing new maritime industries due to the anticipated gradual decline of its primary export, oil, and gas from offshore reserves.
The Norwegian government-sponsored survey indicates the presence of significant amounts of metals and minerals, including copper, rare earth elements, and others in polymetallic sulphides and manganese crusts found in the deep seabed. These minerals are vital for various industries, particularly those driving the clean energy transition.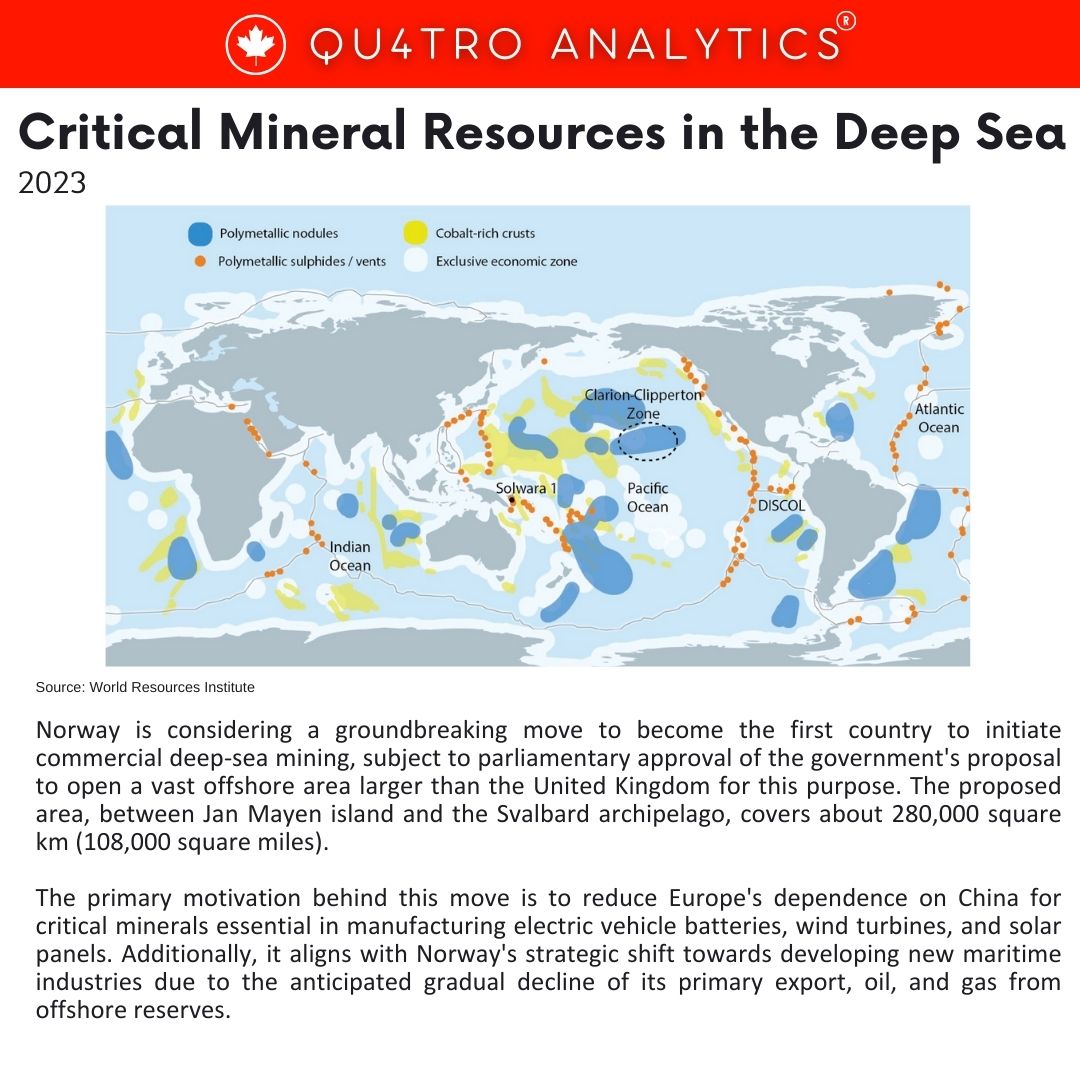 While concerns about potential environmental impacts persist, the government-commissioned impact study suggests the impact would likely be localized to the actual extraction area and minimal on fisheries. However, the gaps in knowledge about deep-sea biology and ecosystems pose challenges in assessing the potential risks accurately.
The proposal has faced criticism from environmental groups, emphasizing the need for a more thorough understanding of the deep-sea ecosystem before granting mining rights. Other countries, such as Denmark and Iceland, have also raised concerns about the adequacy of Norway's environmental study and its exclusive rights to explore for seabed minerals.
The lack of commercially available technology for seabed mineral extraction necessitates further research and development in this field. While there have been attempts to collect mineral samples from the ocean floor using undersea robots and drilling machines, commercial-scale extraction remains a technological challenge. Norwegian companies that provide technology and services to the oil industry are exploring possibilities in deep-sea mining, potentially involving cutting, crushing, and bringing rocks to the surface for mineral extraction.
Interested in learning more?
Sign up for Top Insights Today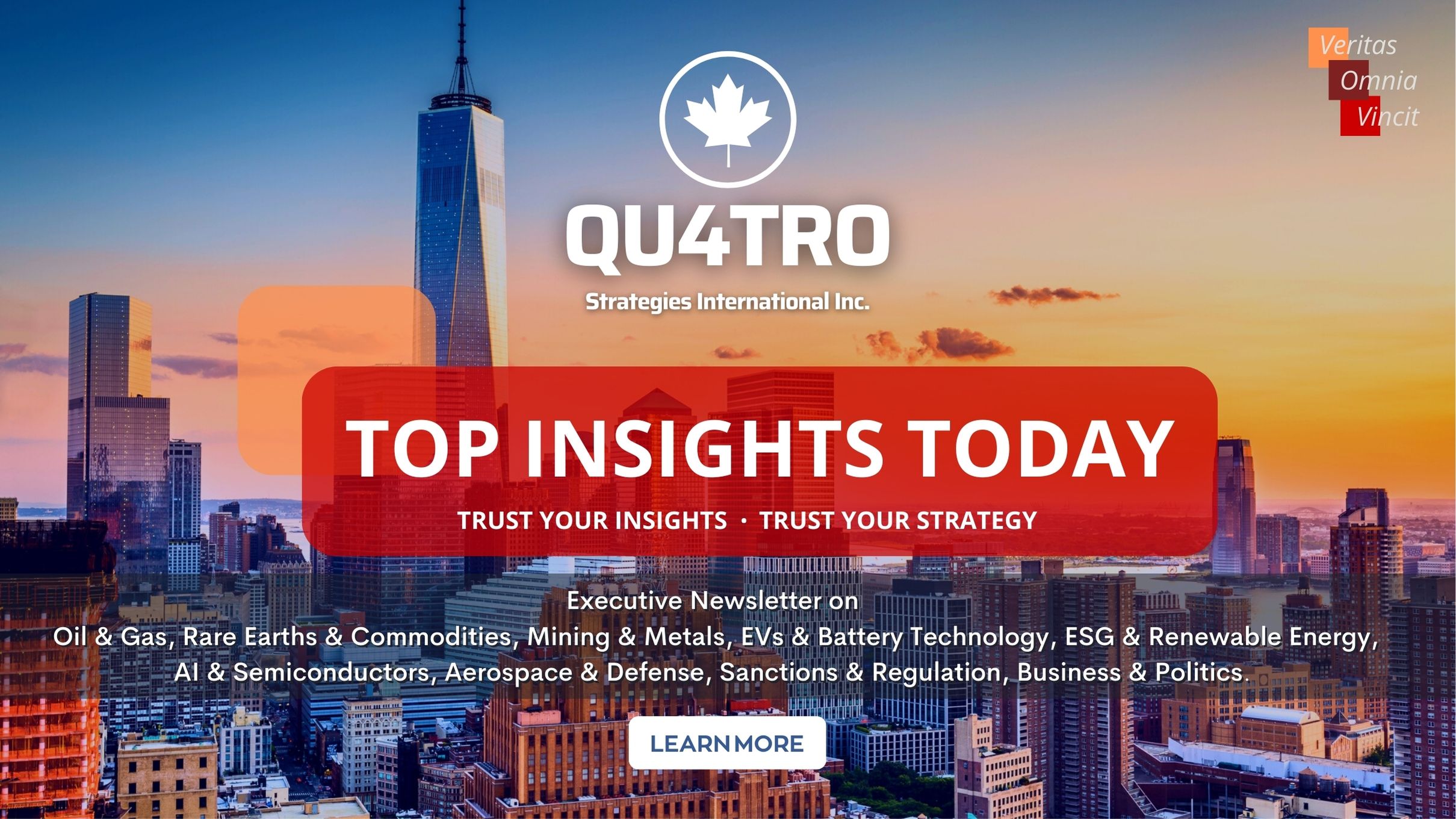 Top Insights Today delivers the latest insights straight to your inbox.
You will get daily industry insights on
Oil & Gas, Rare Earths & Commodities, Mining & Metals, EVs & Battery Technology, ESG & Renewable Energy, AI & Semiconductors, Aerospace & Defense, Sanctions & Regulation, Business & Politics.
Read more insights
Stay informed