U.S. lawmakers ask for security check on Chinese battery maker Gotion
September 21, 2023
Posted by:

Quatro Strategies

Categories:

China, EVs & Battery Technology, Sanctions & Regulation, United States
The governors of Michigan and Illinois have revealed plans for Gotion to establish electric vehicle (EV) plants in their states, promising thousands of jobs. However, Republican Senator Marco Rubio and GOP representatives from these states have expressed concerns about Gotion's ties to China's Communist Party. They have urged the Committee on Foreign Investment in the United States (CFIUS) to review these connections.
The lawmakers emphasized that despite Germany's Volkswagen AG being a major shareholder of Gotion's parent company, Gotion High-Tech, China maintained effective control through various individual shareholders, including the company's founder and his son, who are members of CCP organizations.
Most top shareholders of Gotion High-Tech are linked to Chinese government entities, and the company's bylaws commit to implementing the major strategic decisions of the party.
Given President Joe Biden's recognition of electric vehicles and batteries as critical parts of transportation infrastructure, the lawmakers stressed the necessity of triggering a review and potentially divesting Gotion High-Tech, particularly if CCP control is confirmed.
They underlined the importance of not allowing the CCP to control facilities that produce batteries critical for the U.S., especially with significant taxpayer-funded subsidies.
The concerns are part of wider scrutiny regarding the influence of Chinese entities in the U.S. EV and battery industry, with inquiries extending to companies like Tesla and Ford Motor.
By QUATRO Strategies International Inc.
QUATRO Strategies International Inc. is the leading business insights and corporate strategy company based in Toronto, Ontario. Through our unique services, we counsel our clients on their key strategic issues, leveraging our deep industry expertise and using analytical rigor to help them make informed decisions to establish a competitive edge in the marketplace.
Interested in learning more?
Sign up for Top Insights Today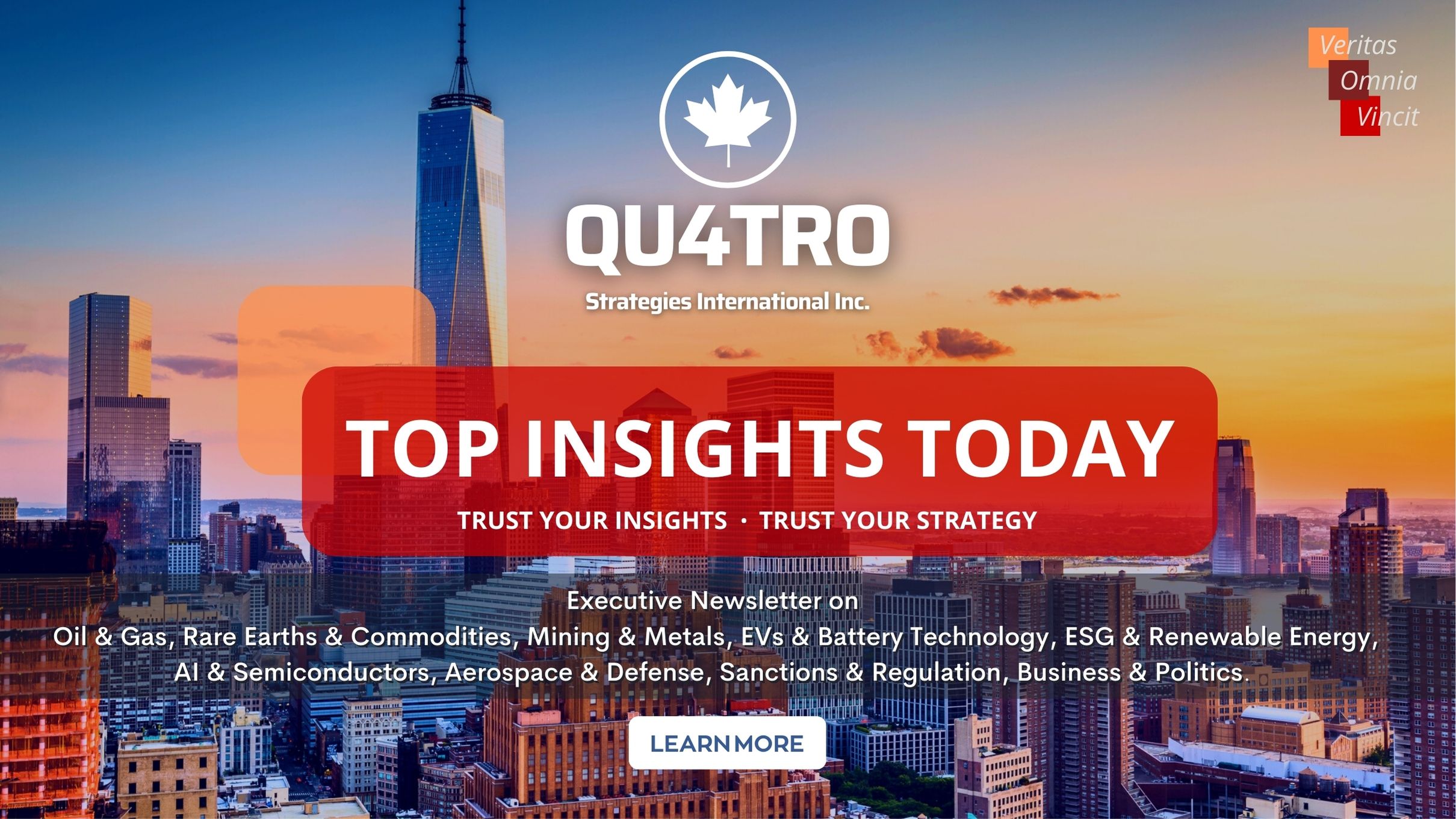 Top Insights Today delivers the latest insights straight to your inbox.
You will get daily industry insights on
Oil & Gas, Rare Earths & Commodities, Mining & Metals, EVs & Battery Technology, ESG & Renewable Energy, AI & Semiconductors, Aerospace & Defense, Sanctions & Regulation, Business & Politics.
Read more insights
Stay informed