UK, Germany set to join forces to boost hydrogen trade
September 27, 2023
Posted by:

Quatro Strategies

Categories:

ESG & Renewable Energy, Europe
On Tuesday, the United Kingdom revealed an ambitious partnership with Germany aimed at fortifying the international trade in hydrogen. This collaboration is poised to support their net-zero targets while also strengthening energy security. The core of this partnership is to accelerate the role of low-carbon hydrogen within their respective energy portfolios.
Martin Callanan, a junior minister in the UK's energy department, emphasized that this agreement is critical not only for the development of hydrogen as a fuel within their countries but also for its potential to transform international trade, aligning with their collective goal of achieving net-zero emissions by 2050.
The use of hydrogen is increasingly seen as a crucial tool in mitigating the environmental impacts of industries that have historically been challenging to decarbonize and in reducing the reliance on gas. However, the widespread adoption of hydrogen faces hurdles, including substantial investment requirements and technical challenges.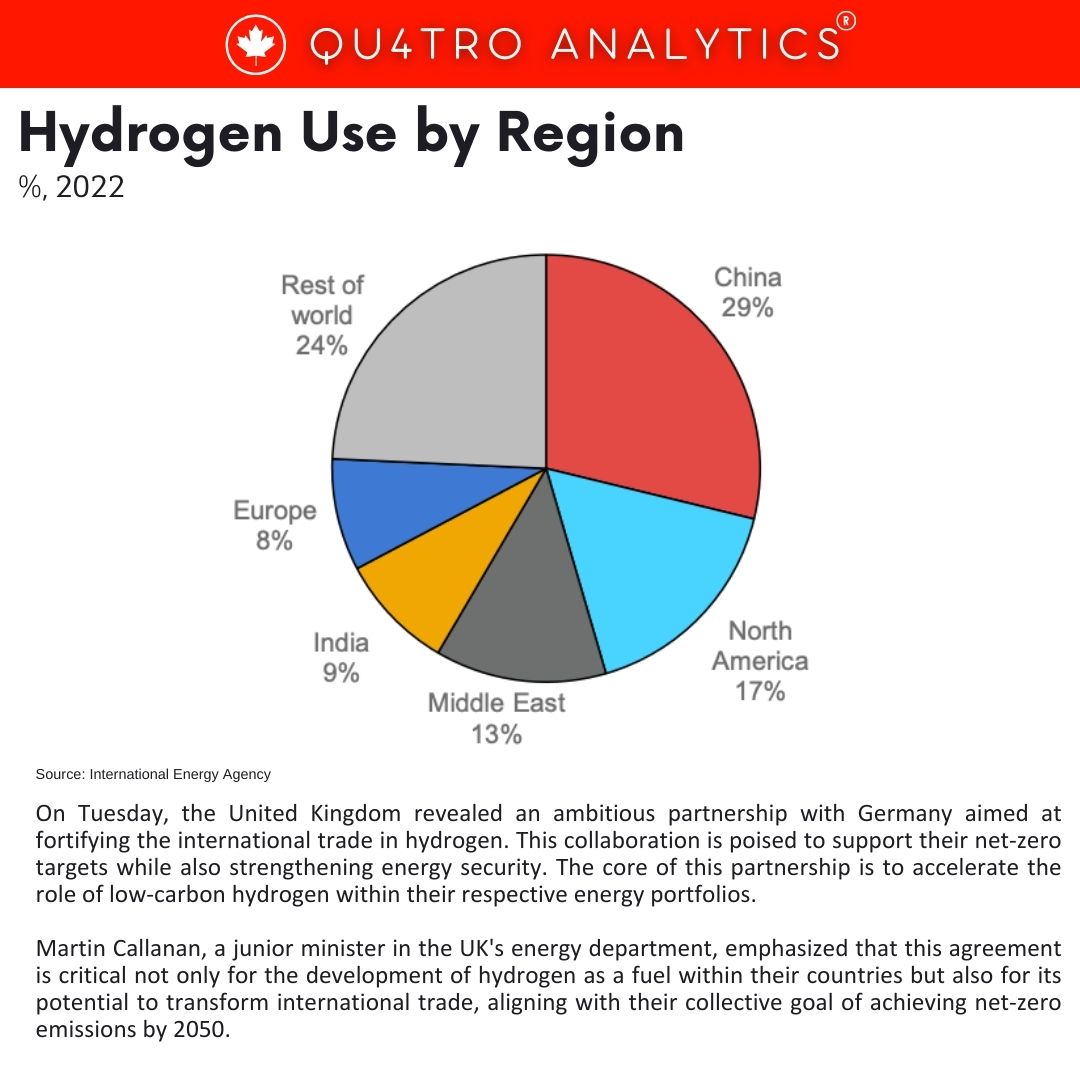 In April 2022, the UK committed to doubling its hydrogen production to up to 10 gigawatts (GW) by 2030, with at least half of it coming from electrolytic hydrogen. To achieve this, the government launched a £240 million net-zero hydrogen fund to support the commercial deployment of new low-carbon hydrogen production projects throughout the 2020s.
Germany is also deeply invested in hydrogen development, planning to provide state aid for approximately 2.5 GW of electrolysis projects this year. Moreover, the German government has committed €700 million for hydrogen research to optimize production methods, showcasing its dedication to advancing hydrogen technologies.
Germany has set a domestic electrolysis capacity target of at least 10 GW by 2030, underlining its commitment to scaling up hydrogen production. This partnership between the UK and Germany exemplifies international cooperation to drive hydrogen adoption and combat climate change, heralding a sustainable and cleaner future.
QUATRO Strategies International Inc. is the leading business insights and corporate strategy company based in Toronto, Ontario. Through our unique services, we counsel our clients on their key strategic issues, leveraging our deep industry expertise and using analytical rigor to help them make informed decisions to establish a competitive edge in the marketplace.
Interested in learning more?
Sign up for Top Insights Today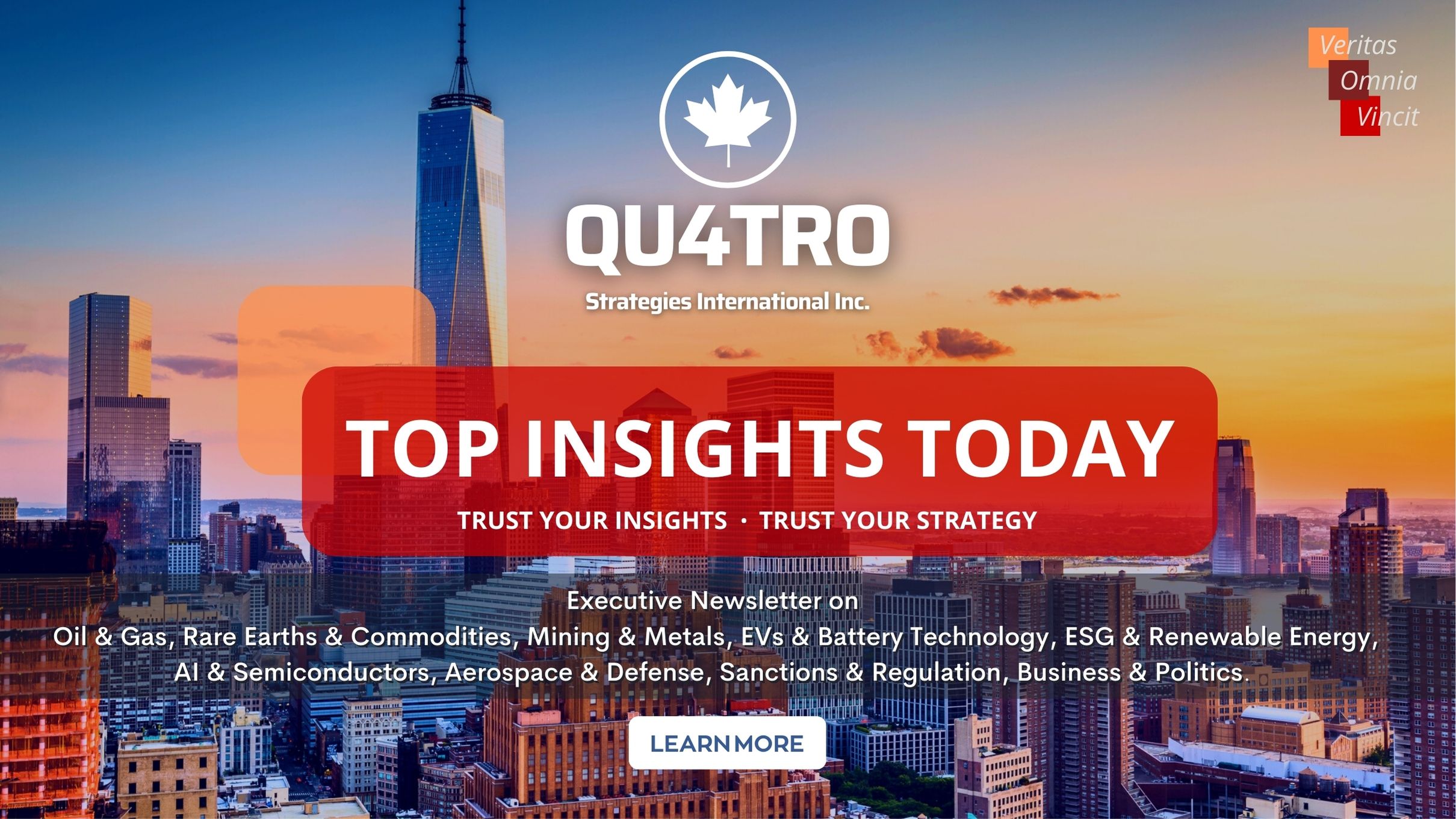 Top Insights Today delivers the latest insights straight to your inbox.
You will get daily industry insights on
Oil & Gas, Rare Earths & Commodities, Mining & Metals, EVs & Battery Technology, ESG & Renewable Energy, AI & Semiconductors, Aerospace & Defense, Sanctions & Regulation, Business & Politics.
Read more insights
Stay informed