Mali unveils new law to ramp up gold mining revenue
August 30, 2023
Posted by:

Quatro Strategies

Categories:

Africa, Mining & Metals, Rare Earths & Commodities
Mali's interim President Assimi Goita has approved a new mining code that aims to increase the military-led government's ownership of gold concessions and recover perceived shortfalls in production revenues. The new code allows the state and local investors to hold stakes of up to 35% in mining projects, compared to the previous limit of 20%. This change could potentially more than double the mining sector's contribution to Mali's gross domestic product (GDP) to around 20%.
The specifics of how the new mining code will affect existing projects are yet to be clarified, as this will depend on the implementing decrees, which have not been released. Mali is a significant gold producer in Africa, hosting companies like Barrick Gold, B2Gold, Resolute Mining, and Hummingbird Resources.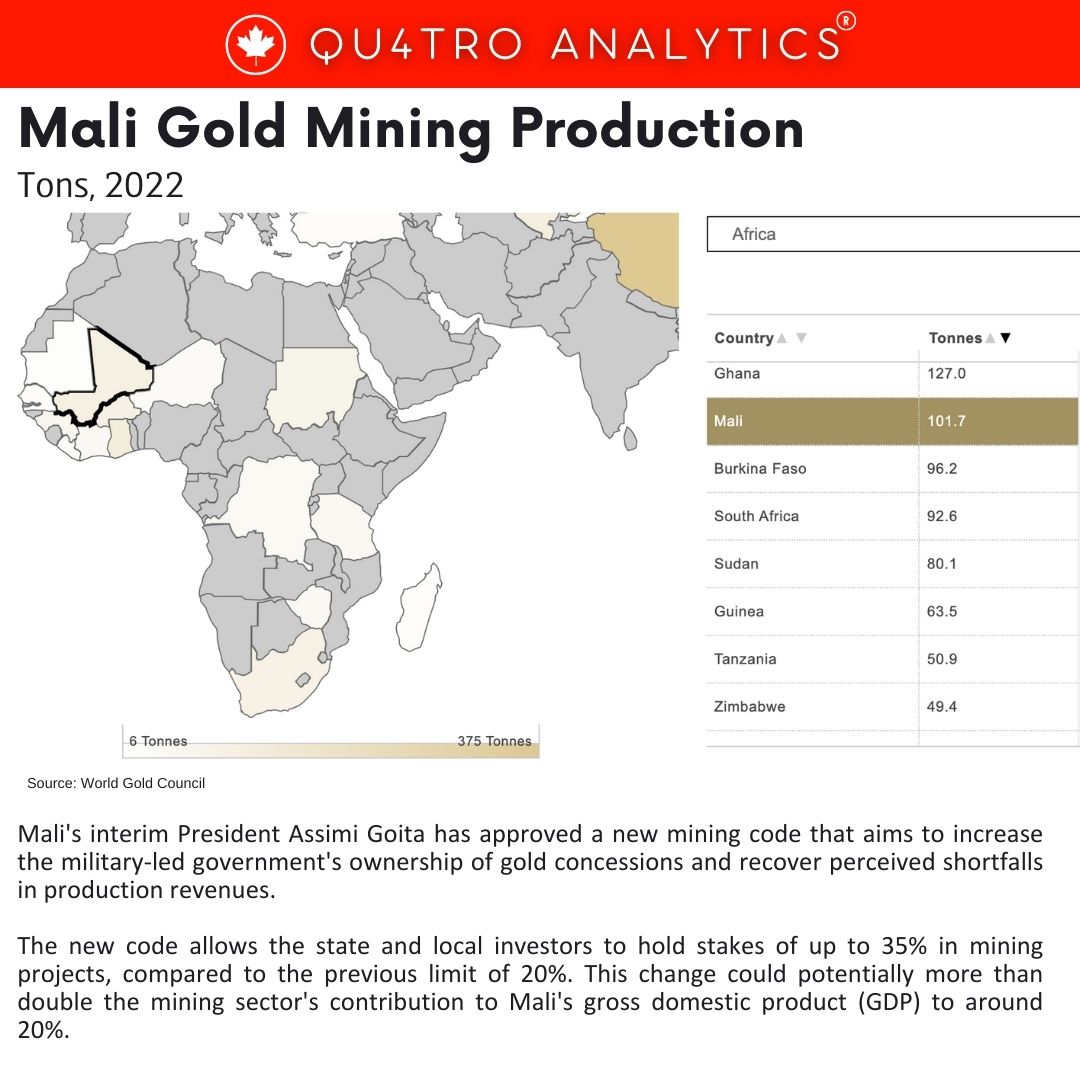 Mali's Finance Minister Alousseni Sanou stated that an audit of the mining sector revealed a shortfall of 300 billion to 600 billion CFA francs (approximately $497 million to $995 million), which the government intends to recover. Sanou explained that negotiations with mining companies could potentially lead to recouping a substantial portion of the shortfall.
The new mining code also aims to address issues such as mining companies transporting gold ore to tax-exempt mines for processing and tighten the issuance of mining titles. The move is part of Mali's broader efforts to increase transparency, inclusiveness, and revenue from its mining sector.
President Assimi Goita came to power after overthrowing two presidents in 2020 and 2021 due to dissatisfaction with the handling of an Islamist insurgency. He has pledged to organize elections and transfer power to civilian rule by 2024.
Interested in learning more?
Sign up for Top Insights Today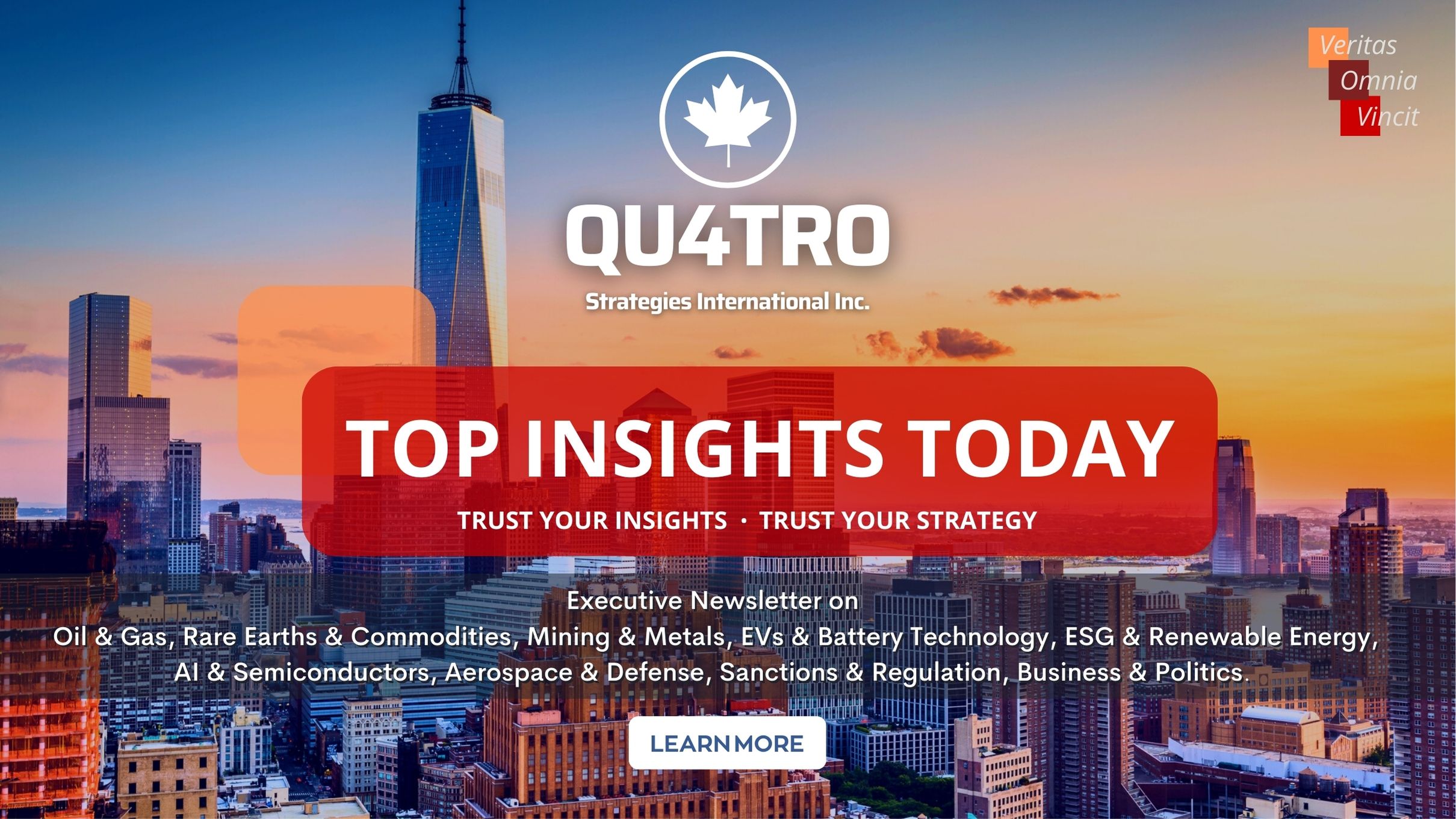 Top Insights Today delivers the latest insights straight to your inbox.
You will get daily industry insights on
Oil & Gas, Rare Earths & Commodities, Mining & Metals, EVs & Battery Technology, ESG & Renewable Energy, AI & Semiconductors, Aerospace & Defense, Sanctions & Regulation, Business & Politics.
Read more insights
Stay informed