U.S., China held chip talks on Monday
August 29, 2023
Posted by:

Quatro Strategies

Categories:

AI & Semiconductors, Business & Politics, China, United States
U.S. Commerce Secretary Gina Raimondo and Chinese Commerce Minister Wang Wentao engaged in extensive discussions covering concerns about restrictions on American companies, particularly Intel and Micron Technology, during their recent meeting. The two officials also agreed to establish an exchange of information on export controls between the two countries.
The talks lasted for more than two hours and covered a range of issues, including China's recent export restrictions on gallium and germanium. Raimondo emphasized her commitment to addressing concerns from U.S. businesses that have been encountering challenges in operating within China.
Raimondo also discussed China's effective ban on purchases of Micron memory chips during the meeting. This discussion reportedly led to an increase in Micron's and Intel's stock prices.
The visit of Raimondo follows recent visits by other senior U.S. officials to Beijing, including Treasury Secretary Janet Yellen and Secretary of State Antony Blinken. The Biden administration is seeking to strengthen communication with China, particularly on economic and defense matters, amid growing economic tensions between the two largest economies.
As part of the discussions, both countries agreed to establish a new formal working group on commercial issues and to initiate an exchange of information on export control enforcement. This exchange is aimed at reducing misunderstandings related to U.S. national security policies.
The discussions also touched upon sensitive topics such as China's access to advanced semiconductors through U.S. export controls. Raimondo has stated that these controls are non-negotiable. The U.S. has recently moved to limit some U.S. investment in sensitive technologies in China and is finalizing broader export restrictions on advanced semiconductors.
The establishment of the new working group and the information exchange reflects efforts by both countries to engage in constructive dialogue regarding trade, investment, and commercial interests. Despite these discussions, the U.S. remains firm on its stance regarding export controls related to national security.
Overall, the talks between Raimondo and Wang highlight the complexity and significance of the U.S.-China relationship, particularly in the realm of economic and technological interactions, as both nations navigate their strategic interests and seek avenues for cooperation while managing areas of contention.
Interested in learning more?
Sign up for Top Insights Today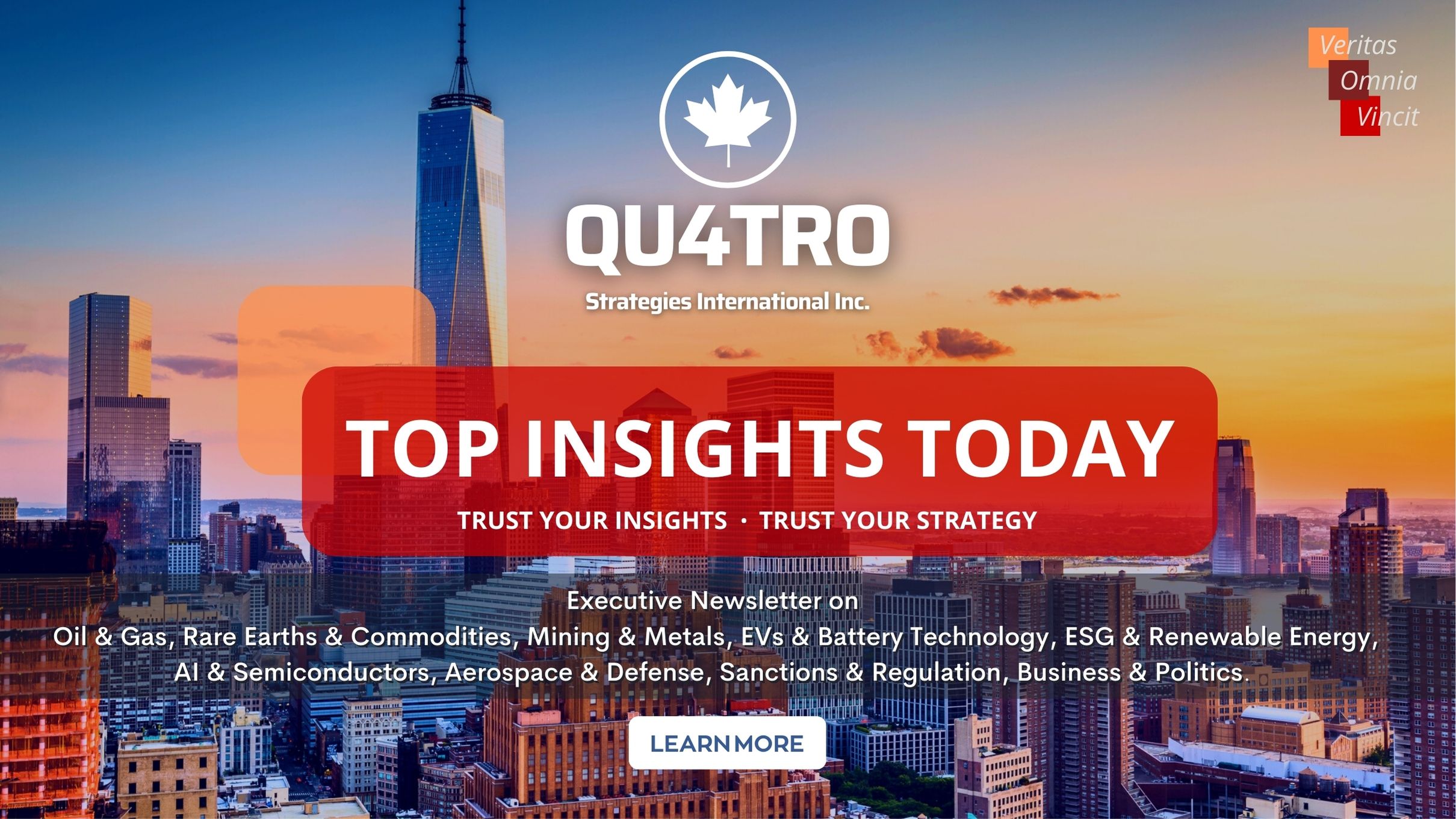 Top Insights Today delivers the latest insights straight to your inbox.
You will get daily industry insights on
Oil & Gas, Rare Earths & Commodities, Mining & Metals, EVs & Battery Technology, ESG & Renewable Energy, AI & Semiconductors, Aerospace & Defense, Sanctions & Regulation, Business & Politics.
Read more insights
Stay informed